Members & Friends:



The FALDP Docket
Volume 6 - Issue 7 - 2016
July 2016
---
Members and Friends
---
This free newsletter is published every month for the benefit of FALDP members, legal document preparers, and friends.
---
Announcements
---
Conference 2016 - 7th Annual Conference
Get Set!!!!!!!!!!!
We're pleased to announce that we're returning to the Fountain Beach Resort Fountain Beach Resort - DB We're pleased to announce that we're returning to the Fountain Beach Resort for our Seventh Annual FALDP Conference. Set for September 24, 2016 - All Day Saturday. Thanks go to Lou Sessa for assisting us once again by negotiating the best possible accommodation rates at the Fountain Beach Resort - only $59 and $69 per night. Through July 31, the combination conference and membership/ renewal fee will remain $150 [$75 for the conference + $75 for membership]. In August and through September 23, the conference stand alone fee will be $95. We encourage you to register early.
Conference + Membership = $150
Conference + Membership $150. (New or Renewing Member)
---
Pay For Conference Only
If you have already renewed your membership, or are a new member with no need to renew, you can pay for the conference by itself. The conference fee is $75. If you are paying here for the conference only, please go to our conference page and also register for the conference. This helps us keep track of how many seats we have available, when to stop allowing attendees to bring a guest for free, and helps us know how much to order for lunch. You can pay for that here.


Conference Fee Only - $75 -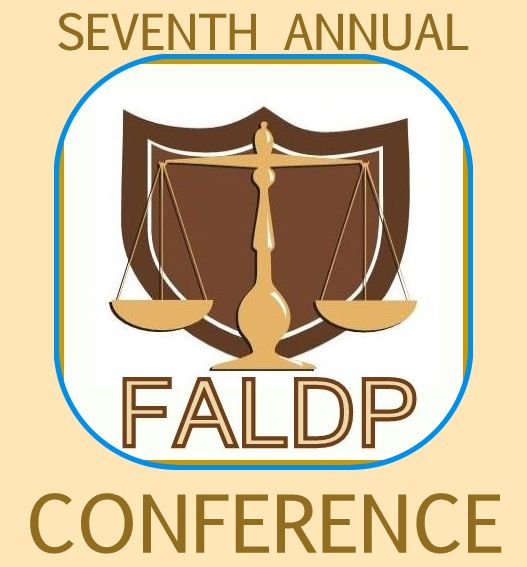 Conference Agenda
9:00 Ruth Tick, Introduce the Day - The BIG QUESTION FOR THE DAY: How can the Florida Bar investigate the unauthorized practice of law when the "practice of law" has never been defined?


10:00 Chardo Richardson, President of Central Florida ACLU - "UPL - The Big Picture" - What do teeth whitening technicians and legal document preparers have in common? Is the Florida Bar's stance on unauthorized practice of law damaging to consumers?


11:00 Sheila Smith - "My Journey ... Fighting Allegations of UPL" - Although Sheila did nothing wrong, it was several months before the Florida Bar's UPL investigation was finally dismissed. Sheila was required to completely change her website to eradicate the word "legal" throughout, and also to change her business name.


12:00 Lunch - Provided by FALDP - Subs, sodas, wraps, waters, snacks


1:00 Ruth Tick - "UPL Investigations - Techniques and Procedure" Exactly what will trigger an investigation?Why is there an investigation when no one complained? How can I tell if I'm being shopped? How can I avoid an investigation in the first place?


2:00 Howard Alterman, Esquire "UPL - Do's, Don't's and Surviving a UPL Investigation"  Steps to take after receiving the letter from the Florida Bar. Is it time to hire a lawyer? Can they really subpoena all my documents? What if I refuse to comply?


3:00 Ruth Tick - "Overview of UPL Cases" From Rosemary Furman and Serena Dunn in the 1980s to Nancy Grant in the early 2000s to present day UPL investigations. Ruth invites members to share their UPL story.
4:00 Ruth Tick - Wrap Up, Awards, Prizes, Giveaways - Prizes and giveaways include Tote Bags, mouse pads, and Pro Se Self-Help Guides. We give prizes for:

*Member of the Year - submit your nominations now
*Road Warrior - who traveled farthest to attend our conference
*Business Card Drawing
*FALDP Trivia - answer questions about FALDP history and benefits to win a prize

---
FALDP New Membership Or Renewal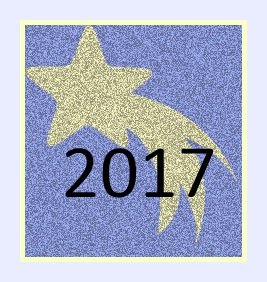 On June 1, the renewal fee increased to $75 and stays at that rate for most of the year.


When you renew your membership listings move up the page. The 2017 Renewal Star is displayed along with your listing. By the end of the July every member will have the 2017 Renewal Star displayed, or the listing will be removed.



NOTICE: The last day to renew your membership and avoid being dropped from the membership roster and all site listings is July 31. If you have not renewed by July 31 you will be dropped from the FALDP membership roster, all your information will be removed from our site, and you will be prohibited from using our FALDP logo on your site or in any of your advertising.

Renew Now - $75 -
Besides the obvious benefits to FALDP Membership: increased credibility, accountability, advertising, networking, and education, there are unseen benefits to maintaining your FALDP membership or joining FALDP now. We receive direct referrals from many sources, our site appears on the first page and at the top of many google searches, and consumers search our Member Directory. Sometimes you might not realize that a consumer has found you through our Member Directory. And while we cannot promise any member any specific number of referrals, we can say with confidence that every member who advertises on our Member Directory receives enough business to, at the very least, cover the price of membership.
---
Amazing Summertime Specials
1. FALDP Membership + Conference = [only!] $150. if you register for the conference and join through July 2016. On August 1, this combination price increases to $170. So hurry!

2. NEW MEMBER SPECIAL - Two months free access to our family law automated document site - www.FALDP-DocumentPortal.org - $50 savings with paid and accepted membership - for new member applicants who join in July 2016.

3. ANY three course or more bundle includes the conference fee - receive a 20% discount on each course AND the $75 conference fee is waived. Available for new or current members. Potential savings up to $256!

4. Any three courses for a flat rate - $499. purchased by July 31, 2016. Also includes the $75. conference fee. Available to new and current members. [$75 membership fee not included] Potential savings up to $481!

4. Conference fee waived with purchase of a Turn Key Business Bundle through September 23! Save $75. Our Turn Key Business Bundles always include the FALDP Membership fee, two online courses, and a custom website - all for only $499. Potential savings up to $533!


---
Webinar - 7/23
Taking Your Business to the Next Level To be presented at 11:00 a.m. EST on July 23, 2016. We'll discuss information like: How to grow your document prep business. Is there anything such thing as growing too fast? Identifying obstacles, setting goals, and the art and science of cultivating strategic alliances.



Members should have received an invitation by now. If you are an FALDP member and have not received an invitation, after checking your spam box, please contact us so that we can resend.
---
FALDP Document Portal
We built a site for preparing family law documents automatically - FALDP-Document Portal

All you do is enter the information once into a questionnaire and the information fills to the fields in all the forms in that packet. So far we have four of the most requested family law packets:


Dissolution with No Property and No Children

Petition for Paternity and Related Relief

Dissolution with Children

Supplemental Petition for Modification of Child Custody

Supplemental Petition for Modification of Child Support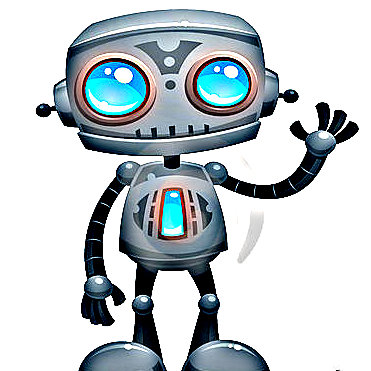 The monthly fee for those who are not members of FALDP - consumers and document preparers alike - is $99 per month unlimited use. There is absolutely no ongoing contract. Access for FALDP members is only $25 per month unlimited use. Whether the user is a consumer and pays $99 and actually only needs one time access; or a non-member document preparer who uses the site multiple times during a month - the benefits are substantial. Any one of these document sets could take hours to prepare manually, but with our Automated Document Portal the forms are completed in minutes. The user can either print the forms immediately or save to their computer. The tools page on that site includes information about using the site; additional stand alone forms; and instructions for the form sets.



After submitting payment users receive the user name and password for the site. This login information is changed monthly at midnight on the fourth of the month. Access for the month is unlimited.
---
FALDP Certified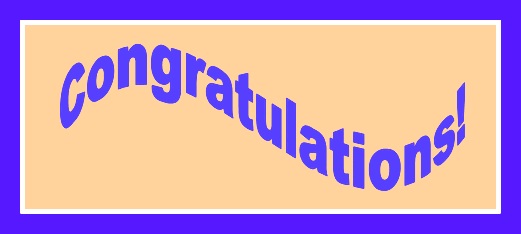 Congratulations to FALDP Certified Members:

The following members have completed the FALDP Certification process:


Ketty Rodriguez

Ruth Tick

Andrea Mathis

Christine Hall

Christine Marinkovich

Ken Diaz

Marilsa Medina

Connie Allis

Angela Angelovic

Judith Byrd

Karen Cone

Gloria King

Sheila Smith


Please note, we have added Certification Numbers for each FALDP Certified Number. Please visit FALDP Certified to find your FALDP Certification Number.
Second Chance Certification
If you have completed all steps to FALDP Certification and have already renewed - you can still be certified. In certain cases, we will also reopen the Certification Exams. Please contact us, if you nearly completed all steps for certification and want to be able to certify during this cycle. Next year, the cost for certification will be $100 for the Basic Skills & Knowledge Exam; $50 for the first Focus Area Exam; and $25 each for additional Focus Area Exams.
---
Monarch Web Strategies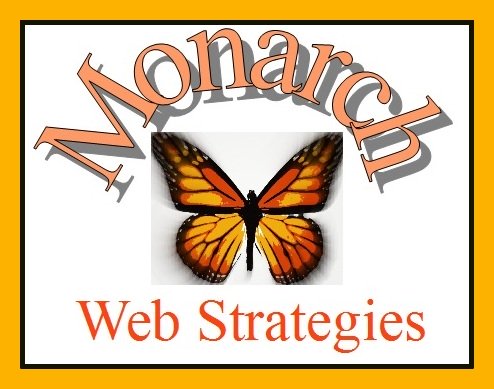 Gorilla Marketing has evolved into Monarch Web Strategies. For the time being, the services are similar to Gorilla Marketing - ad placement for FALDP members throughout the internet for $50 per month. There is no contract and no set up fee. Monarch places your ad on free classified sites to drive traffic to your website and invite your potential customers to contact you directly for services. In the near future Monarch Web Strategies will expand their services to also include posting your information on geographic specific sites. This service is important for members who have a bricks and mortar storefront, and those who travel to meet with consumers face to face.
---
E-Filing Updates & Tips
Florida statewide efiling portal has been available to pro se litigants since June 2014. It is a functional and reasonably intuitive system - but its not perfect. Some clerks of court will still tell consumers that e-filing is not available in their county. As far as we know, this is incorrect. It is a statewide portal, and every county, all 67 of them, are included.
Convenience Fee - 06/28/2016 The Florida Courts E-Filing Authority voted to increase the convenience fee associated with filings. Effective July 1, 2016, the rates will increase to $5.00 per filing when paying with echeck and 3.5% when paying with a credit card. The increased fees were deemed necessary to cover expenses associated with the operational costs of payments and transactions.


Payment Method - The Portal accepts the following credit cards for payment:
American Express Credit or Debit Cards
Discover Credit or Debit Cards
MasterCard Credit or Debit Cards
Visa Credit or Debit cards are not accepted at this time


Email Address - The email address you use to set up your efiling account becomes public record. If you do not want your personal email address to become public record, set up an email address specifically for efiling - but don't forget to check it.
---
Virtual Providers
The Virtual Provider designation is an upgrade to your membership. For just $30 annually your information and services can be displayed in 66 of the 67 Florida counties. We exclude Miami-Dade because of their local form requirement, and the difficulty in serving consumers virtually there. If your business model includes assisting consumers over the phone and over the internet, advertising your services as a virtual provider will expand your reach and increase your income. Become a Virtual Provider here.

VIRTUAL PROVIDER - ANNUAL FEE $30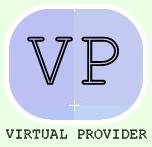 ---
Member's Announcements & Contributions
Have something to share?
---
We accept member's announcements and appreciate your contributions. If you have an announcement about your business, an expansion of services, moving your offices, or winning awards, please send us the information and we'll include it in our newsletter. Your announcement needs to be pertinent to your business, we are unable to include announcements about other trade associations, clubs or groups.

If you would like to write an article, editorial, opinion piece, or web page please let us know. We are always in need of fresh information and insights.
---
Don't have a site yet? Try Site Sell
---
Site Sell Link you'll open yourself to whole world of possibilities. Many business people struggle with web marketing, SEO, rankings, analytics, and advertising. SBI does most of the work for you. Give it a go - you won't be disappointed.
---
FALDP Contact Information:
Main number – (941)237-0951
Toll free - (800)515-0496
Email – staff@faldp.org



PLEASE LINK YOUR SITE TO WWW.FALDP.ORG