Members & Friends:



The FALDP Docket
Volume 7 Issue 10; October 2017

---
Members and Friends
---
This is our monthly newsletter. We publish this for the benefit of FALDP members, legal document preparers, and friends.
---
Announcements
---
FALDP 8th Annual Conference Rescheduled to May 5th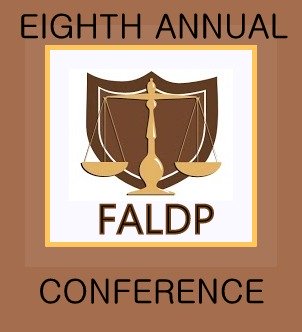 We have rescheduled our 8th Annual FALDP Conference to Saturday, May 5, 2018. The conference will be held at the Fountain Beach Resort in Daytona Beach as was originally planned. Our agenda and guest speakers will be substantially the same. The $95 conference fee is the same, and if you did not previously register for the conference, we will offer the same combination of conference fee and membership/ renewal fee as we usually do. The agenda and conference registration will be up on our site within the next week.


We chose to hold this conference in the spring, rather than our usual fall date. FALDP's fall schedule has grown increasingly complex, and Daytona being Daytona is an event town. We have to work around the multiple events that take place in Daytona throughout the year. Daytona events include Biketoberfest, Nascar race weeks, Bike Week, and spring break. Not only would it have been difficult to negotiate accommodation rates, but the town is so packed with people and traffic during events, that its not easy to get anywhere. The rule for visiting Daytona during events, is that you don't want to be in Daytona during an event unless you're there for the event. The accommodation rates for the new May 5 date have increased slightly. Accommodations at the Fountain Beach Resort for conference attendees are $89. per night. We encourage you to register for the conference and make your reservations early. The discount code for accommodations will be provided to you once you register for the conference. Although there is no public event that weekend (besides our conference), spring in general is busier than the fall.So, make your plans and register early.


For those of you who already registered for the conference in September, you are entitled to a refund, providing you request the refund by December 31, 2017. The conference date for September 16 had to be postponed due to looming Hurricane Irma. Reservations at the Fountain Beach Resort for registered attendees were canceled as well.


Through December 31, we are offering refunds or credits as follows:


1. You can request a $95 credit for the conference which will be applied to the conference fee when it takes place. In addition to the $95 conference fee we will also waive your membership fee for next spring - $75.

2. You can request a $170 credit to apply towards any of our online courses.

3. You can request a refund of $95 for the conference fee. If your conference fee was waived because of a special offer such as a three course bundle – you are entitled to a credit in the amount of $95 for either the conference fee or toward online course fees, but not a refund.


Please note if you are requesting a refund and you paid through paypal, we can refund you through paypal if you have a verified paypal account. If you paid through paypal as a guest and do not have a paypal account we will issue you a paper check. The reason for this policy is that if you did not pay through a verified paypal account, and simply used a debit or credit card, paypal will not credit your card.


If you do not request a refund we will assume that your choice is to attend the conference on May 5, and have your renewal fee waived.
---
October 26 – Tampa Business Expo
We will be in Booth #327 all day – 9:00 – 5:00 on 10/26. Our workshop will be at 9:30 in Workshop Room 8:

 FALDP's workshop: Create Income Preparing Legal Forms - offers a way for business owners and start ups to generate a first, second or third income stream by preparing legal forms. The description of our workshop is:  Our world is forms driven. Preparing forms can be a stand alone business or a second or even third income stream for an existing business. Many consumers lack the time or inclination to first locate the correct form and then struggle to make sure it is properly filled out and provided to the correct party. This workshop is presented by the Florida Association of Legal Document Preparers which is a statewide trade association of nonlawyer document preparers. Our members not only prepare legal documents such as for family law, bankruptcy, and immigration; but also provide translation, mediation, and notary services. We are not attorneys and do not provide legal advice or representation, rather we empower consumers to help themselves.

The day-long conference and trade show, travels throughout the country's top cities for small business, brings together industry thought leaders and experts in a hands-on environment that features more than 20+ free business critical workshops and programs along with 100+ interactive booths, demos and brand exhibits. Start-ups and business owners can take advantage of free admission and educational workshops covering online/social media marketing, employee benefit plans, credit and financing, strategies for increasing revenue and team productivity, mentoring, cloud technologies, retirement plans, and more.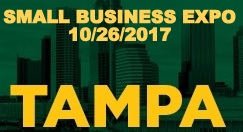 FALDP will be giving away a Turn Key Business Bundle Quick Start-Up Kit developed especially for this Business Expo, and includes courses, books, marketing assistance, and more. All designed to help you get your document preparation business up and running right away. We will also be giving away Online Course Bundles also developed especially for this Business Expo. These special giveaways are valued at $199 to $499. and will be given away in three separate drawings. Business owners have discovered that adding document preparation services is a lucrative and logical choice. Our association can help you build your document preparation business. Our show specials also include free membership and free business coaching.

TAMPA SMALL BUSINESS EXPO will take place at the Tampa Convention Center | West Hall – 333 S Franklin Street, Tampa, FL 33602 from 9:00 am until 5:00pm. Register to attend here - its free! http://bit.ly/2cLJx2Z
AND ...
We are also allowing those of you who are not able to attend the Small Business Expo in Tampa on 10/26 to participate in our drawing. Submit the form on our site to Register for SBE Drawing If your name is drawn we'll notify you be text and/ or email. Deadline to register from our site is 10/20/2017 - so hurry!
---
Proper Display of our Logo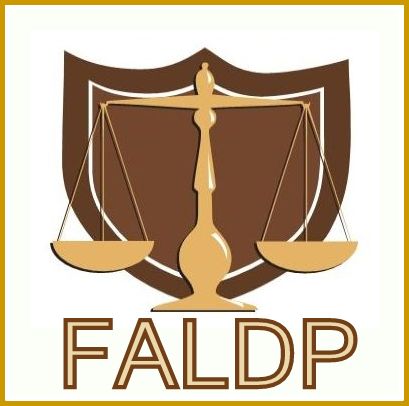 The FALDP logo is a Registered Collective Mark specifically for members in good standing of the Florida Association of Legal Document Preparers. As long as you are a member of our association, you are authorized to use our logo in any and all of your advertising, including print and virtual. We expect former members to stop displaying our logo within 30 days of terminating membership. We know that some members will drop out to go to work in a different field, or take a position with a law firm, or any number of reasons that FALDP is no longer the right trade association for you. We protect our mark vigilantly to protect all of our members. We know that document preparers join us to add credibility to their services, because joining a trade association shows consumers that you're serious about your business. For that reason, we are zealous about infringement on our mark.
---
FALDP Certification Update
We have opened the FALDP Certification Exams year round. We plan to keep the exams open all the time to allow members who are seeking certification to have easier access. The exam links remain inside the Members Only area. If you are a member and did not receive the email with the new login for the Members Only area, call 800-515-0496 or email staff@faldp.org and request it.
---
Memorize this:
As a document preparer its your responsibility to make sure that everyone you speak with about your services knows perfectly well that you are not an attorney. Consumers will call and the first thing they say is - "I have a question". I say:

As you probably know, I'm not an attorney. I am a Florida legal document preparer. What that means is, I can prepare documents, give you legal information, and explain procedure. I cannot offer advice or representation. But I will answer your question as I can.

Sometimes I have to interrupt their question to get these words said. I don't mind ... better safe than sorry. I would never want a consumer to be misled about what I can and cannot do.
---
Words to the Wise
We make the following suggestions for operating a document preparation business - (some may apply to any business.)
Be very clear about payment arrangements, fees, etc. before doing any work.


Use a robust disclaimer or disclosure to make sure that your customer understands where his responsibility begins, and your's ends.


Make sure your customer acknowledges your agreements in writing, before doing any work.


Send a written email quote to every potential customer.
Use flat fees whenever possible.

If you charge an hourly rate for some work, and bill as completed - don't let your customer experience sticker shock. Send invoices at logical stopping points, and give your customer the chance to pay before continuing.


Be responsive to your customers. Never let a minor disagreement escalate into a major fiasco.



---
TIPS FOR BUILDING REFERRALS
• Create a list of business owners you know who target similar customers and interview them.
• Ask them the criteria they use in making referrals and what they would like in return.
• Set up a tracking system as part of your customer intake file and then review on a quarterly basis where those leads came from.
• Reward your referral sources with a card, bottle of wine, tickets to a game,etc.
• Don't rely on random referrals. You cannot build a financially successful document preparation business with random referrals. You need people you can count on who consistently send you highly qualified leads. Your business is too valuable to be left in the hands of random acts of fate.
• Identify your primary sources of current and potential referrals. Be sure you know who is currently sending you referrals and thank them and then look for the best possible sources for new referrals and cultivate those relationships.
• Create a system for connecting with current and potential referral sources on a consistent basis. You can either wait half your career to build enough relationships with referral sources to fill your practice or you can intentionally take specific steps to create powerful win-win relationships with dozens of referral sources.

---
More Member Directories
We created additional member directories to help consumers find our members more easily, and to help our members increase their business income. If you prepare any of these documents, you are missing out on business if you do not submit your information. We built More Member Directories The categories are:


Spanish Speaker Directory

Bankruptcy Petition Preparer Directory

Family Law Document Preparer Directory; and

Immigration Document Preparer Directory.

(We may add additional directories in the future.) If you would like to be included in these additional member directories, forms to submit your information are linked to the Members Only page The Spanish Speaker Directory is displayed on the

Spanish Help page. Bankruptcy Petition Preparers information will be displayed on the bankruptcy petition preparers page. The list of Bankruptcy Petition Preparers who appear on that page will be removed and replaced with the information from members who submit a form to be included. For some time we have maintained informal directories of various types, And, we feel that it is more fair to include members who submit their information. Family law document preparers information is listed on family law issues. We have removed the informal list and are including only those members who submit the form requesting to be included. The same is true for our immigration document preparers, whose information will appear on Immigration Inclusion in these directories is apart from and in addition to our main Member Directory. Inclusion in our main Member Directory and a Mini-Page is part of your membership. Members are entitled to listings in three counties, and the Premium Member logo is displayed in your home county. Our goal in creating these additional member directories is to help members gain more exposure, and to make it easier for consumers to find you.
---
Ask the Members Forum
We encourage members, document preparers, consumers, actually anyone who knows the answer to answer questions on our Ask FALDP pages. For a member document preparer's post to get past the monitor there are a few things to know. First, answer the question in a way that may help not only the person who posted the question, but also others who may have similar or related questions. We like answers to be around 200 - 400 words. Although we encourage all who answer our questions to include an authoritative source, we require our members to do so. An authoritative source could be a Florida Statute, a court case citation, a government website, an attorney's website, or various other types of sources. We sometimes accept news articles as authority. Member document preparers are encouraged to include a link to their website and contact information. Answers that do not answer the question and/ or do not include authority are discarded. So, if you wonder why your answer never appeared, consider what you may have left out.

Members can also earn Continuing Education Units (CEU's) by answering questions on our Ask the Members forum. Three accepted answers equals one CEU. We are always behind on answering the questions on the Ask the Members forum and request people who know the answer to post it. Thanks!
---
Virtual Providers
The Virtual Provider designation is an upgrade to your membership. For just $30 annually your information and services can be displayed in 66 of the 67 Florida counties. We exclude Miami-Dade because of their local form requirement, and the difficulty in serving consumers virtually there. If your business model includes assisting consumers over the phone and over the internet, advertising your services as a virtual provider will expand your reach and increase your income. Become a Virtual Provider here. If you have not renewed your virtual provider status since May 2016, its past time to renew. Virtual provider status runs with membership, the time lines are the same. We will send invoices to Virtual Providers.

VIRTUAL PROVIDER - ANNUAL FEE $30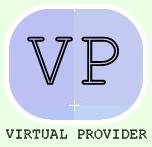 ---
Member's Announcements & Contributions
Have something to share?
We accept member's announcements and appreciate your contributions. If you have an announcement about your business, an expansion of services, moving your offices, or winning awards, please send us the information and we'll include it in our newsletter. Your announcement needs to be pertinent to your business, we are unable to include announcements about other trade associations, clubs or groups.

If you would like to write an article, editorial, opinion piece, or web page please let us know. We are always in need of fresh information and insights.
---
Don't have a site yet? Try Site Sell
---
Site Sell Link you'll open yourself to whole world of possibilities. Many business people struggle with web marketing, SEO, rankings, analytics, and advertising. SBI does most of the work for you. Give it a go - you won't be disappointed.
---
FALDP Contact Information:
Main number – (941)237-0951
Toll free - (800)515-0496
Email – staff@faldp.org



PLEASE LINK YOUR SITE TO WWW.FALDP.ORG