Members & Friends:



The FALDP Docket
Volume 7 Issue 5; May 2017
May 2017
---
Members and Friends
---
This is our monthly newsletter. We publish this for the benefit of FALDP members, legal document preparers, and friends.
---
Announcements
---
Early Renewal!
Members can renew early during the month of May for only $65. This is a $10. savings from our low annual fee of $75. One of the tremendous benefits of renewing early is that your listing will be placed at the top of the page in your home county the Member Directory, and stay there throughout the year, unless a new member chooses your home county also. Listings in your other two counties also are moved up the page to the top of the page for member listings of those not claiming the county as their home county. This is your opportunity to have your information displayed "above the fold" which is a distinct advantage. Many consumers will not scroll very far down any web page, and you will likely receive more calls and contacts.


EARLY RENEWAL - $65 - APRIL

When you renew your website and/ or business information will be posted on our FALDP Facebook page. Giving you more exposure. And the 2018 Renewal Star, will be placed next to your listing on the Member Directory.
The Stars are Out

Renewal stars that is. Membership renewal is only $65 during May. On June first the membership fee increases to $75 and stays there until we have our annual membership drive in January, when the membership fee is half price. And, when you renew, your member listing on the Member Directory climbs up higher on the page, giving your listing additional exposure.
---
New Member Directories
Time is Running Out! We created additional member directories to help consumers find our members more easily, and to help our members increase their business income. Through May 2017 inclusion in these additional directories is free. On June 1, there will be a fee to be included in these directories. $25 per directory. We built More Member Directories The categories are:


Spanish Speaker Directory

Bankruptcy Petition Preparer Directory

Family Law Document Preparer Directory; and

Immigration Document Preparer Directory.

(We may add additional directories in the future.) If you would like to be included in these additional member directories, forms to submit your information are linked to the Members Only page The Spanish Speaker Directory is displayed on the

Spanish Help page. Bankruptcy Petition Preparers information will be displayed on the bankruptcy petition preparers page. The list of Bankruptcy Petition Preparers who appear on that page will be removed and replaced with the information from members who submit a form to be included. For some time we have maintained informal directories of various types, And, we feel that it is more fair to include members who submit their information. Family law document preparers information is listed on family law issues. We have removed the informal list and are including only those members who submit the form requesting to be included. The same is true for our immigration document preparers, whose information will appear on Immigration page.

Members are entitled to submit their information for two directories at no charge through June 1. If you would like to submit your information to more than two directories, the cost to be included in each additional directory in excess of two directories is $25. After June 1, the cost to submit your information in any of these additional directories is $25 per directory. Inclusion in these additional directories follows membership. So next year, 2018, when you renew your membership, you will also renew your directory listing.

Inclusion in these directories is apart from and in addition to our main Member Directory. Inclusion in our main Member Directory and a Mini-Page is part of your membership. Members are entitled to listings in three counties, and the Premium Member logo is displayed in your home county. Our goal in creating these additional member directories is to help members gain more exposure, and to make it easier for consumers to find you.
---
FALDP Get Documented Initiative - LAUNCHED!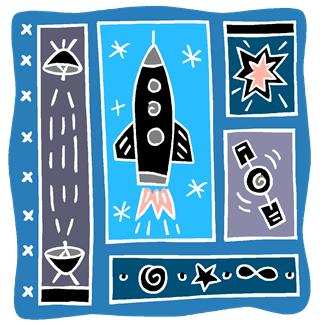 Our new I-Team is launched. We are set to assist immigrants by referring them to a non-profit lender for an accessible immigration loan. The loan can cover document preparation fees, USCIS fees, and other costs and expenses related to immigration. We searched and found a solution for people who are not yet documented because they just can't afford the fees. No credit required. Loans are between $700 and $20,000. If you know someone who could use this type of assistance, please refer them to one of our participating document preparers. And if you are an FALDP member who has lots of experience preparing immigration documents, please submit the application to take part in this exciting initiative. If you do not have enough experience to participate in this initiative, but prepare immigration documents, we will add your information to the Immigration Document Preparer Directory. That way you can increase your exposure and gain the experience you need to be part of this elite team - not the A-Team - the I-Team!. (And don't feel bad if you don't have the experience, your Director, Ruth Tick, doesn't have the experience herself!).


---
FALDP Certification - Exams Now Open
EXAMS WILL REMAIN OPEN THROUGH MAY
Access to the Certification Exams has been extended through May 31. If you plan to become FALDP Certified, be sure to take the exams by the end of May. Otherwise, you will have to wait until 2018. Many members are close to completing the process, and have only a few details preventing them from becoming FALDP Certified. Our certification will help you create more credibility with consumers by showing them that you have gone the extra mile in your profession to achieve FALDP Certification. The Certification Exams are inside the Members Only area. Call or email any questions.


PLEASE NOTE: There has been a slight change in our Certification process. Members no longer need to renew their membership and submit their certification application at the same time. Members can renew now or at any time up to 7/31; and submit Certification Applications whenever all certification steps have been completed. ALL CERTIFICATION EXAMS MUST BE COMPLETED BY 5/31 - NO EXCEPTIONS


FALDP Certification testing opened on February 1, 2017 and remains open through May 31, 2017. Last year when we introduced FALDP Certification we encouraged all interested members to earn certification. Once earned, members are certified as long as their membership remains in good standing. There is no requirement to take exams after a member earns initial certification. The only continuing requirement is to complete 10 Continuing Education Units (CEUs) each year.


We allow a wide variety of ways to earn CEUs such as: taking FALDP courses;


attending FALDP webinars;

answering questions on the Ask the Members forum;

writing articles or guest blogs;

attending the annual FALDP conference;

attending seminars or conferences related to document preparation;

volunteering to assist with FALDP projects;

community outreach efforts;

posting on our Facebook Page (see below);

and we welcome your suggestions about how you would like to earn CEUs.
When we introduced FALDP Certification there was no cost to become certified, but we announced that there would be a cost associated with FALDP Certification in the future. The basic cost of certification is $125, a one time fee. For that fee you will have completed and passed the Basic Skills & Knowledge Exam and submitted the accompanying essay; completed and passed one Focus Area Exam; and completed 10 CEUs. If you want to be certified in additional Focus Areas, the fee for certification for each is $25. At present we have 6 Focus Areas for certification.There is no requirement to take any of our courses prior to certification.
Five Simple Steps to Certification
The Certification Testing Centers are within the Members Only area. If you have lost the password, please email us. For information about FALDP Certification go to -

Certification Information Members can also find more information within the Members Only pages.



1. Join FALDP. Visit our Membership page to learn more.
2. Complete and pass the Basic Skills & Knowledge Exam and submit the essay. Exam links are located inside the Members Only area.
3. Complete and pass at least one Focus Area Exam. You have three attempts to pass the exams. Passing score is 70%.
4. Accumulate at least 10 Continuing Education Units (CEUs) between July 1 and the time you renew your membership.
5. Submit the Application for Certification and pay the required fee.



First, FALDP Certification is important for a number of reasons. First, FALDP Certified members gain credibility by showing consumers that they have gone the extra mile to certify in their industry.

Second, our association gains increased credibility as more and more members become FALDP certified.

And, third, FALDP Certified members enjoy increased confidence as their business credibility and knowledge increases. So, why wait? Time is running out to take the Certification Exams. Even though we extended access to the exams through May 31. Don't miss out on certification just because you missed the deadline to take the exams!
---
Ask the Members Forum
We encourage members, document preparers, consumers, actually anyone who knows the answer to answer questions on our Ask FALDP pages. For a member document preparer's post to get past the monitor there are a few things to know. First, answer the question in a way that may help not only the person who posted the question, but also others who may have similar or related questions. We like answers to be around 200 - 400 words. Although we encourage all who answer our questions to include an authoritative source, we require our members to do so. An authoritative source could be a Florida Statute, a court case citation, a government website, an attorney's website, or various other types of sources. We sometimes accept news articles as authority. Member document preparers are encouraged to include a link to their website and contact information. Answers that do not answer the question and/ or do not include authority are discarded. So, if you wonder why your answer never appeared, consider what you may have left out.

Members can also earn Continuing Education Units (CEU's) by answering questions on our Ask the Members forum. Three accepted answers equals one CEU. We are always behind on answering the questions on the Ask the Members forum and request people who know the answer to post it. Thanks!
---
Social Media
We have a Facebook page and presence - FALDP Facebook It is set up as a public page and others can post. We encourage members to post on our page and members can even earn CEU's just by posting informative articles, link to their site, and specific information about your services. Post three times, three different posts, at least 24 hours apart and earn one CEU. Page guidelines are simple. Articles and links must pertain to our industry in some way. No politics allowed, except for free speech as related to document preparers; and pro se litigants rights to access the legal system. Total possible CEU's for posting on our Facebook page is three - so a total of nine accepted posts, posted at least 24 hours apart.
---
8TH ANNUAL CONFERENCE - 9/16
We are working hard to confirm guest speakers for our conference. The conference agenda and conference registration will be available by June 1. Please check our Annual Conference Page for updates on information as we go forward. We know that this year's theme is:



What can we do?



The question is meant to ask, not only what we are allowed to do with UPL considerations in mind; but also what are we already doing to assist pro se litigants; and what more can we do to help consumers.



We again looked high and low for another venue comparable to the Fountain Beach Resort but were unable to find anyplace that even came close. On the beach, discounted accommodations, friendly resort staff - what more could we ask? Our conference is scheduled for Saturday, September 16 at the Fountain Beach Resort in Daytona Beach. More details coming soon. When you register for conference, you'll receive discount codes for accommodations. Members are invited to bring one guest at no additional charge, and may bring their staff as well.



The conference fee by itself is $95.

Conference fee plus membership in June is $150.

Conference fee plus membership in July is $160.

Conference fee plus membership in August/ September is $170.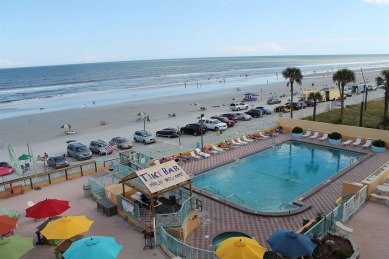 ---
Restoration of Civil Rights
Earlier this month, the Florida Supreme Court heard arguments on a proposed constitutional amendment that would automatically restore voting rights for all nonviolent felons who have served their sentences, completed parole or probation, and paid restitution. The proposed amendment does not address restoration of the right to bear arms.



Florida is one of only three states that does not allow automatic restoration of rights. Iowa and Kentucky are the other two states. In Florida a convicted felon must wait five years at minimum to apply to have their voting rights restored. If Florida eases the restrictions, it would follow a national trend. Since 1997, 23 states have made it easier for ex-felons to vote again, according to the Sentencing Project, which advocates overhauling criminal justice laws.



Again, it's a matter for fairness. Once non-violent ex-felons have paid their debt to society, they should be allowed to rejoin society. That includes having their voices heard at election time.



If Restoration of Civil Rights once again, becomes a real possibility for Florida's convicted felons, document preparers can help with the application process.



As it is, document preparers who prepare documents for Early Termination of Probation; and Expunge and Sealing Criminal Records, help offenders reintegrate into society by making it easier for them to find and keep a job. Just imagine how difficult it must be to find a job when you have a criminal record or on active probation.
---
The Abyss
I have been writing about the justice gap for some time, and it is far more than a "gap". More like a canyon. A gorge. An abyss. Legal aid organizations are overtaxed. For every person helped, another is turned away. The 2009 ABA report on the Justice Gap reported: " Lack of resources, however, continues to be the major factor why LSC-funded programs turn away half of those seeking help. Closing the justice gap will require a multifaceted approach that includes increased funding by federal and state governments, private funders and concerned private parties, and increased pro bono contributions by individual lawyers." Now nearly eight years later, little has changed.



Pro bono representation can't meet the need. Although, in theory, attorneys are required to provide 20 hours per year in pro bono services, Palm Beach County officially allows attorneys to buy out their pro bono obligation for as little as $350 per year. Many attorneys charge $350 per hour, one hour of time versus 20 hours of work is a simple economic choice. The following is posted on the Palm Beach County Bar Associations website:



"In Palm Beach County, the Legal Aid Society of Palm Beach County is the designated agency for administering Florida's Pro Bono Plan. That plan, outlined in Rule 4-6.1, Rules Regulating the Florida Bar, describes lawyers' professional responsibility for pro bono service. The professional responsibility may be discharged by: (1) annually providing at least 20 hours of pro bono legal service to the poor; or (2) making an annual contribution of at least $350 to a legal aid organization."



Other initiatives have fallen short. Florida's Commission on Access to Justice has been discussing and debating various initiatives for the past few years with very little actual change or improvement. Florida legal document preparers are, at best, routinely overlooked as part of the solution. And, at worst, routinely intimidated from prospering and growing their businesses due to the Florida Bar's continuous intimidation. More than one FALDP member has closed up shop, specifically because of the threat of unfounded UPL allegations. Until the day we demand that the Florida Bar recognizes that document preparers are here to stay, that we provide a sought after and necessary service, and we do not seek to take work away from attorneys -- we, as business professionals, will remain disenfranchised, vulnerable, and ineffective.



I ask FALDP members and all document preparers to stand with me and demand that our right to be let alone be upheld, and let us be free to pursue our livelihood without interference. That our business disenfranchisement be transformed by the gratitude of our satisfied customers. Demand that our vulnerability become our strength in our willingness to assist our customers despite the zealots who would have us fined and imprisoned. And finally affect our customers, our communities, and the world in positive ways by continuing to assist consumers as is their right.

(Revised from newsletter article 7/16)
---
Virtual Providers
The Virtual Provider designation is an upgrade to your membership. For just $30 annually your information and services can be displayed in 66 of the 67 Florida counties. We exclude Miami-Dade because of their local form requirement, and the difficulty in serving consumers virtually there. If your business model includes assisting consumers over the phone and over the internet, advertising your services as a virtual provider will expand your reach and increase your income. Become a Virtual Provider here. If you have not renewed your virtual provider status since May 2016, its past time to renew. Your virtual provider listing could be removed at any time. Please check when you submitted your virtual provider listing. Virtual provider status runs with membership, the time lines are the same.

VIRTUAL PROVIDER - ANNUAL FEE $30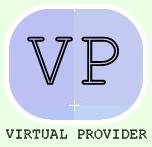 ---
Member's Announcements & Contributions
Have something to share?
We accept member's announcements and appreciate your contributions. If you have an announcement about your business, an expansion of services, moving your offices, or winning awards, please send us the information and we'll include it in our newsletter. Your announcement needs to be pertinent to your business, we are unable to include announcements about other trade associations, clubs or groups.

If you would like to write an article, editorial, opinion piece, or web page please let us know. We are always in need of fresh information and insights.
---
Don't have a site yet? Try Site Sell
---
Site Sell Link you'll open yourself to whole world of possibilities. Many business people struggle with web marketing, SEO, rankings, analytics, and advertising. SBI does most of the work for you. Give it a go - you won't be disappointed.
---
FALDP Contact Information:
Main number – (941)237-0951
Toll free - (800)515-0496
Email – staff@faldp.org



PLEASE LINK YOUR SITE TO WWW.FALDP.ORG