Members & Friends:



The FALDP Docket
Volume 8 Issue 3; March 2018

---
Members and Friends
---
This is our monthly newsletter. We publish this for the benefit of FALDP members, legal document preparers, and friends.
---
Announcements
---
Conference Countdown ~ Get Ready, Get Set
LET'S GO!!!!!!!!!!
FALDP 8th Annual Conference May 5th
El Cinco De Mayo!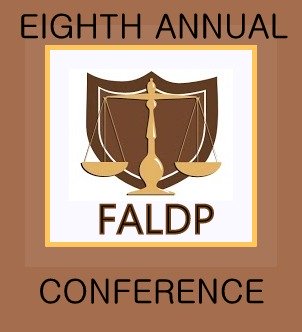 Our 8th Annual FALDP Conference is Saturday, May 5, 2018. The conference will be held at the Fountain Beach Resort in Daytona Beach. Our agenda and guest speakers will be - David Ayala who will be speaking to us about criminal justice reform, second chance workshops, and the voting rights bill on the ballot in November; and Sheila Smith, longtime FALDP member and certified business coach offering her coaching services, and explaining how you can grow your business. Sheila offers discounted coaching services to FALDP members and a 30 minute free coaching session to members who purchase a Turn Key Business Bundle; a Flat Fee Course Bundle; or register for the mandatory course "Avoid UPL!". The $95 conference fee is the same, and if you did not previously register for the conference, we will offer the same combination of conference fee and membership/ renewal fee as we usually do - $170. for both. (Now, during April only $150. for both) In addition we are waiving the $29.00 fee for all who sign up for the conference and join as a new member or renew their membership at the same time.



Accommodations at the Fountain Beach Resort for conference attendees are $89. per night. We encourage you to register for the conference and make your reservations early, as May is a busier time in Daytona Beach than our usual September or October time slots.So register early. The discount code for accommodations will be provided to you once you register for the conference.



For those of you who registered for the conference in September, and did not request a refund - your membership renewal fee will be waived. You know who you are - and so do we and we appreciate you.And since your membership fee is waived, you will need to submit payment for the mandatory "Avoid UPL!" course.



This year the central theme for our conference is:




WHAT Can We Do?



WHAT - The specific "what" we do is prepare documents, explain procedure, and provide legal information to Florida pro se litigants. But, we do far more.

CAN - We CAN do much more than prepare documents, explain procedure, and provide legal information. We can change people's lives in positive ways. We help people move on with their lives. A bankruptcy petition lets someone start over with a blank financial slate - debt free. A divorce helps people end a relationship gone sour. And immigration documents help people breathe easier, knowing that they are on the right path. 

WE - We are nonlawyer document preparers helping people solve their life problems by providing the prepared documents, legal information, and explanation of court and government procedures that consumers are desperate to know. 

DO - We DO all these things, all day everyday, making Florida a better place to live. The fact that we don't and cannot provide legal advice or representation is not a hindrance to the positive things that we do. 

? - What Can We Do? What else can we bring and provide that will assist Florida residents, pro se litigants, and consumers move on with their lives? Join us at the conference - we'll talk about it.



Conference registration is available on our Annual Conference Page. Register early so that you will not be shut out. While you are not at all required to stay at the Fountain Beach Resort, it is a great deal at $89. per night.



UPDATE




During April the Conference Fee + Membership is only $150. for new or renewing members. AND current members may pay at the door - no need to pre-register.

Please visit our Amazing Specials to find details about our membership and conference specials.
---
CASES TO WATCH
LegalForce v LegalZoom
LegalForce sought a court order enjoining LegalZoom from preparing and filing trademark applications at the Patent and Trademark Office. The complaint added the PTO and various state bars as defendants for failing to enforce rules governing the legal profession by allowing LegalZoom to provide those services.


Judge Maxine M. Chesney of the U.S. District Court for the Northern District of California dismissed the portion of the complaint related to LegalForce Inc., a technology firm associated with LegalForce RAPC.LegalForce Inc. failed to identify that it has "suffered an injury in fact" to establish a controversy between it and LegalZoom, Chesney said. LegalForce's charges under federal law for alleged false or misleading statements in advertising, contained "no factual allegations to support a finding that LegalZoom's advertising has had any effect on LegalForce's commercial interests or its reputation," she said. Chesney dismissed California state charges for effectively the same reason—LegalForce's failure to identify exactly how it is being harmed.


The case citation is:


 LegalForce RAPC Worldwide, P.C. v. LegalZoom.com, Inc., N.D. Cal., No. 17-cv-07194-MMC, 4/10/18.


I find this case interesting because when has the Florida Bar ever needed an actual allegation of harm to pursue a UPL investigation? And since UPL is a third degree felony in Florida, whatever happened to "no victim, no crime"?


TIKD
TIKD, LLC is the tech startup who is under UPL investigation by the Florida Bar due to a complaint by The Ticket Clinic, a group of Miami attorneys who defend consumers traffic ticket charges. TIKD 's business model is that a consumer who receives a traffic ticket can upload it to the company's site, and pay the face value of the ticket, and the consumer is done. Posted on Tikd.com:


Once you pay TIKD, nothing else is required from you. Get on with other things while TIKD hires a qualified attorney on your behalf to challenge your ticket.

We pay the attorney costs for you, take care of all paperwork and track the progress from start to finish.

No hidden fees, no fine print. No asterisk. TIKD covers all costs associated with the process, including fines and court costs, no matter what they are, with no exceptions.


TIKD protects you from possible outcomes. If there are additional costs associated with your ticket, TIKD pays them for you.

If at the end of the process you still have points, TIKD not only refunds what you paid us, we also pay your ticket for you.

As a response to the UPL investigation TIKD's attorneys filed suit against the Florida Bar alleging anti-trust violations and citing the N.C. Board of Dental Examiners v FTC.
Stay woke.
---
Smart Phones Make Us Dumber
Most of us have known for a long time that phone etiquette requires us to put down our phones when we're with other people, like sharing a meal, or trying to have a conversation. Although its not law yet in Florida, its generally a good safety measure to ignore your phone while driving. And certain places require that we turn our phones down or off. Places like the courthouse and your voting place.


But did you know that the very presence of your cell phone reduces cognitive ability? Cognitive ability is the ability to think. A study published in the Journal of the Association of Consumer Research found that study participants who had their cell phones on and in their sight struggled the most with assigned tasks.


Smartphones may redirect the orientation of conscious attention away from the focal task and toward thoughts or behaviors associated with one's phone. Prior research provides ample evidence that individuals spontaneously pay attention to their phones at inopportune times, and that this digital distraction adversely affects both performance and enjoyment. Second, smartphones seem to redistribute the allocation of attentional resources between engaging with the task at hand and inhibiting attention to one's phone. Because inhibiting automatic attention occupies attentional resources, performance on tasks that rely on these resources may suffer even when consumers do not consciously pay attention to their phones.


Researchers investigated whether merely having one's own smartphone nearby could influence cognitive abilities. In two lab experiments, nearly 800 people completed tasks designed to measure their cognitive capacity. In one task, participants simultaneously completed math problems and memorized random letters. This tests how well they can keep track of task-relevant information while engaging in a complex cognitive task. In the second task, participants saw a set of images that formed an incomplete pattern, and chose the image that best completed the pattern. This task measures "fluid intelligence," or people's ability to reason and solve novel problems. Performance on both of these tasks is affected by individuals' available mental resources.


The experiment was simple. Before completing these tasks, researchers asked participants to either place their phones in front of them (face-down on their desks), keep them in their pockets or bags, or leave them in another room. Importantly, all phones had sound alerts and vibration turned off, so the participants couldn't be interrupted by notifications.

The results were striking: individuals who completed these tasks while their phones were in another room performed the best, followed by those who left their phones in their pockets. In last place were those whose phones were on their desks. We saw similar results when participants' phones were completely turned off: people performed worst when their phones were nearby, and best when they were away in a separate room. Merely having their smartphones out on the desk led to a small but statistically significant impairment of individuals' thinking ability — on par with effects of sleep deprivation.


So, if you need to focus fully on the task at hand, its best to have your phone turned off AND leave it in another room.
---
Certification Reminder
Don't forget. To earn and maintain your FALDP Certification you need to complete at least 10 CEU's per year. CEU's can be earned in a variety of ways:


Complete FALDP online courses;

Comment on FALDP videos;

Post on FALDP Facebook page;

Attend the Annual FALDP Conference;

Attend conferences and seminars related to our industry;

Answering questions on our "Ask the Members" forum;

Assist FALDP by translating web pages, answering the 800#, spotting errors on our site;

Designing and creating a fund raiser for the FALDP Foundation, Inc.

Other activities that you suggest




---
Divorce & Paternity Preparedness Training
Coming soon!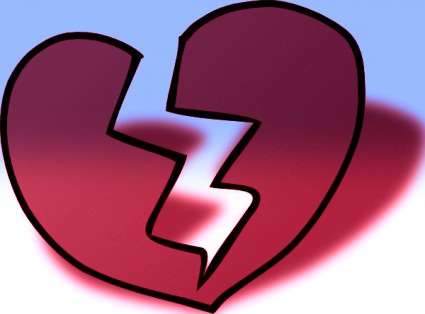 No one begins a marriage or relationship planning for it to end. The fact is that some marriages and some relationships don't last. Depending on the length of the marriage or relationship, the couple's lives may be deeply intertwined. Untangling the many aspects of any relationship takes forethought and careful consideration. When there are children of the marriage or relationship the requirement to think and plan ahead is even more important. The lives that a couple brought into this world should not be permanently damaged because their parents could not continue in the relationship.



FALDP is in the process of developing a consumer course that will help people who are at the beginning stages of a break-up or contemplating a break-up. Our course is designed to help people sort through the debris to focus on the truly important and productive aspects of what their new life could look like.



This course is not one on one coaching. This course is also not document preparation. And, this course is definitely NOT legal advice or representation. There is absolutely no obligation to purchase anything else after completing the course. After the course is completed students will be referred to a FALDP member document preparer for document preparation, or one of our referral partners who has agreed to provide life coaching, divorce doula, or mediation services to our online students.



Once our course is launched, we will need member document preparers to refer these consumers to. These will be preferred customers as they will already be educated about their needs.



Learn more on our Divorce & Paternity Preparedness Page
---
Avoid UPL!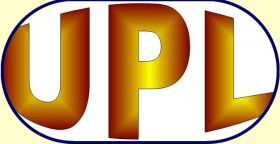 We are adding an entirely new course rather than updating our Intro Course. Our Intro Course is fine as far as it goes, the New UPL Course will be mandatory, and the Intro Course will remain substantially the same.

New mandatory UPL compliance course available now for registration within our Members Only area. The cost is $29.00. For the first time we are requiring members to complete a compliance course about the unauthorized practice of law (UPL). Despite our best efforts at distributing information about UPL and how to avoid it, we find that members need better and more specific information. We have never tried to set ourselves up as the "UPL Police" and have no intention of doing so now. Rather we seek to insure that all members have all the information that we have regarding UPL. We found that our course, "Introduction to Preparing Florida Legal Documents", doesn't go far enough in explaining the vagaries of UPL. So we removed some of the UPL information from the Intro Course and added it to the New UPL Course.



MORE INFORMATION: Beginning in 2018, all members are required to take the New UPL Course - "Avoid UPL!" either upon joining FALDP, or at the time of membership renewal. The course fee is $29. The course will be required every year, but as with all of our courses, once you've taken the course, you can always return to it at no charge. So all members will pay for the course once (or take the course for free as a special offer) , but take the course every year. We intend to add new content regularly.



We believe that it is worthwhile to emphasize the ongoing issue of compliance with the rules surrounding the unauthorized practice of law. It is far too easy for a document preparer to unknowingly step over the line into unauthorized practice. Vigilance always.
---
Free Business Coaching with course registration
One of our long time members and certified coach, Sheila Smith, is offering a free 30 minute business coaching session to FALDP members who register for the "Avoid UPL!" course. And the same offer of one free coaching session is available for those who sign up for ad placement services through Monarch Web Strategies here - MWS ad placement services and sign up and learn more about Monarch Web Strategies here -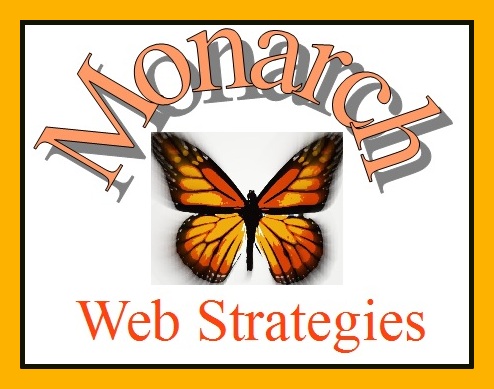 Internet Marketing During the coaching sessions any number of topics can be discussed. Such as avoiding UPL, handling difficult customers, how to increase profitability, what's holding them back from becoming successful, etc. Anything related to a member's business development is fair game for discussion.
---
Get Documented Initiative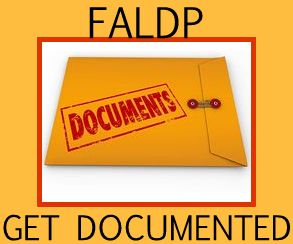 We need more experienced document preparers to participate in our Get Documented Initiative. We call participating members our "I-Team". If you applied before, but did not have enough experience preparing immigration documents, please apply again. You may now have completed enough sets of immigration documents to be able to participate. Our participating document preparers are dedicated to helping consumers work through the immigration process. And, all of our participating document preparers immigrated to the United States from another country or have close family members who did. They know about the process personally and first hand, and are committed to helping others jump through the hoops and clear the hurdles.



I-Team members can refer consumers to a non-profit lender who may be able to offer the consumer a low interest loan for immigration purposes. The loan amounts available are $700. up to $20,000.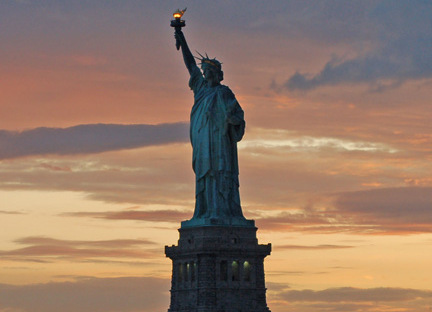 "Give me your tired, your poor, your huddled masses yearning to breathe free, the wretched refuse of your teeming shore. Send these, the homeless, tempest-tossed to me, I lift my lamp beside the golden door!"
Please submit your application through the Members Only area.
---
Virtual Providers
We are soon to post a video within the Members Only about becoming a Virtual Provider. The Virtual Provider designation is an upgrade to your membership. For just $30 annually your information and services can be displayed in 66 of the 67 Florida counties. We exclude Miami-Dade because of their local form requirement, and the difficulty in serving consumers virtually there. If your business model includes assisting consumers over the phone and over the internet, advertising your services as a virtual provider will expand your reach and increase your income. Become a Virtual Provider here. If you have not renewed your virtual provider status since June 2017, its time to renew. Virtual provider status runs with membership, the time lines are the same. We will send invoices to current Virtual Providers in May.

VIRTUAL PROVIDER - ANNUAL FEE $30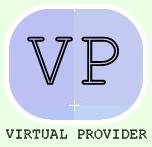 ---
Member's Announcements & Contributions
Have something to share?
We accept member's announcements and appreciate your contributions. If you have an announcement about your business, an expansion of services, moving your offices, or winning awards, please send us the information and we'll include it in our newsletter. Your announcement needs to be pertinent to your business, we are unable to include announcements about other trade associations, clubs or groups.

If you would like to write an article, editorial, opinion piece, or web page please let us know. We are always in need of fresh information and insights.
---
Don't have a site yet? Try Site Sell
---
Site Sell Link you'll open yourself to whole world of possibilities. Many business people struggle with web marketing, SEO, rankings, analytics, and advertising. SBI does most of the work for you. Give it a go - you won't be disappointed.
---
FALDP Contact Information:
Main number – (941)237-0951
Toll free - (800)515-0496
Email – staff@faldp.org



PLEASE LINK YOUR SITE TO WWW.FALDP.ORG