Members & Friends:



The FALDP Docket
Volume 8 Issue 5; May 2018

---
Members and Friends
---
This is our monthly newsletter. We publish this for the benefit of FALDP members, legal document preparers, and friends.
---
Announcements
---
Conference Follow Up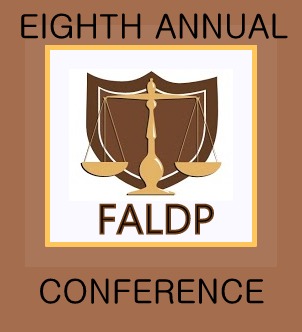 Our May 5th conference was great – interesting speakers, interactive, and entertaining.



We started the day with a brief introduction, and then passed the microphone around the room for attendees to introduce themselves and give their elevator pitch. It was a good way to get to know each other, although there were some deer in the headlights moments, as this activity was not announced in advance. An elevator pitch is how you introduce yourself to someone at a networking function or even at a social event, to answer the question "what do you do"? The pitch should last as long as it takes to take an elevator ride with that person. We had some very tall and very short buildings.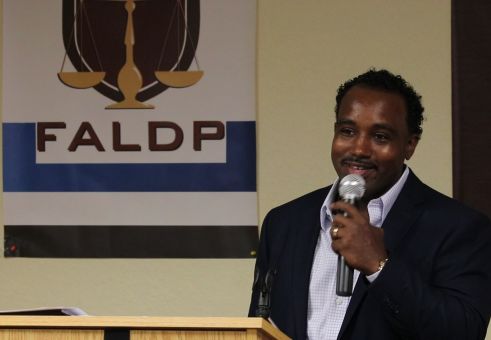 Speaker, David Ayala, presented an engaging speech about restoring the right to vote to people with a felony conviction on their record. He referred to these people as returning citizens. A thoughtful term, considering the convicted felons have paid their debt to society in full, and are returning to society after doing so. To continue to punish people through choice of words is simply unfair. So, in my mind, returning citizens it is.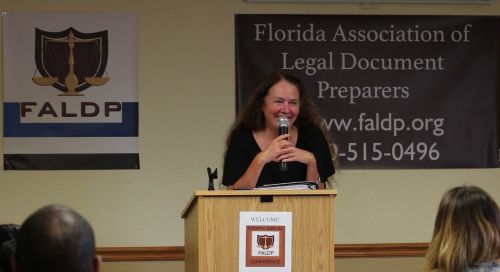 Throughout the day we discussed many of the types of document preparation that we're already doing, and other things that we could be doing more of. One of the focuses was on the procedures for expunging and sealing criminal records. We hope that before too long, we'll be in a position to assist consumers with restoration of civil rights. There is a process for restoration of civil rights, but until there are changes in that process 10% of Florida citizens remain without the right to vote, sit on a jury, or run for public office. With a Florida population of over 20 million, 10% represents over 2 million citizens who cannot fully participate in our democracy.



Speaker, Sheila Smith, offered her services for business coaching to FALDP members. She includes special discounted pricing for FALDP members and a free one time 30 minute coaching session of our members.



We closed the day with prizes and giveaways. Ketty Rodriguez was kind enough to assist in handing out the prizes, our own Vanna White. New this year, we had a civics quiz segment – Are You Smarter than a Seventh Grader Civics Quiz. We went around the room in seating order giving each attendee 30 seconds to answer a question, if they timed out, we went on to the next one. No shout outs, no phone research. We retired the question if three people tried and didn't know the answer. It was lots of fun, expect this game at the next conference … with new 7th grade questions.



Road warrior prize went to Erika Rice for driving all the way from the wilds of DeFuniak Springs. Latarsha Jones won the prize for our newest member, having joined the evening before the conference. And the prize for the attendee who was a member the longest went to Ken Diaz (co-founder and charter member), edging out Leni Gutierrez who joined in 2012.



Many of us headed to the pool deck after the conference to unwind and enjoy the beautiful Daytona Beach day.



Next conference – We voted to have a second conference in 2018, as the spring is a difficult time for many members to attend due to graduations, proms, and family vacations. So rather than wait an entire year and a half to get back to a fall schedule. Our 9th FALDP Conference will be this fall. Tentative date is October 13. Place is Cedar Key. Pencil this date and place in, as we have to apply for and be granted a permit for the meeting room.


---
Early Renewal
Early renewal through May 31 is only $65. On June 1, membership fees increase to the regular rate of $75. If members do not renew by July 31, they are dropped from the membership roster and removed from all directories. The password to the Members Only area changes at midnight on July 31, so don't forget to renew to enjoy all the benefits of your membership.
---
FALDP Foundation, Inc.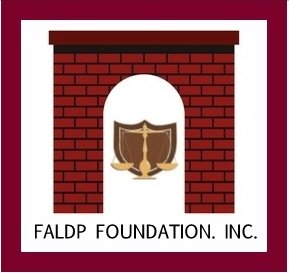 We raised a total of $298. at the conference. Conference attendees donated $149. and FALDP matched their donations. Soon we will update the Foundation page on our site. Please stand by. The purpose of the FALDP Foundation, Inc. is to pay for or provide partial funding for document preparation services for low income and indigent consumers. Consumers who meet the criteria for assistance will be referred to one of our members, and that member will be paid (or partially paid) through the Foundation. We need volunteers. Please contact us if you are a member with expertise in non-profits. 800-515-0496 or staff@faldp.org
---
Certification Reminder
Don't forget. To earn and maintain your FALDP Certification you need to complete at least 10 CEU's per year. CEU's can be earned in a variety of ways:


Complete FALDP online courses;

Comment on FALDP videos;

Post on FALDP Facebook page;

Attend the Annual FALDP Conference;

Attend conferences and seminars related to our industry;

Answering questions on our "Ask the Members" forum;

Assist FALDP by translating web pages, answering the 800#, spotting errors on our site;

Designing and creating a fund raiser for the FALDP Foundation, Inc.

Other activities that you suggest




---
Course Updates
We are in the process of updating our family law courses to reflect the February change in family law forms. The updates are almost complete, but if you are using the course forms be sure to double check on the Florida Supreme Court's site to make sure that the forms are current.
---
Webinars
We plan to resume offering Member Webinars in June. Webinars were suspended due to our time constraints, but now they're back. We send the webinar invitations directly from the webinar site. We are currently using Zoom as our webinar site.
---
Avoid UPL!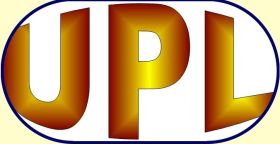 We are getting very positive feedback about this course, both for the content AND for making the course a membership requirement. We designed this course to inform document preparers about the specific rules and case law surrounding the unauthorized practice of law. Some of the rules are counter-intuitive and many people would never dream that certain things are prohibited. Members need to take the course before the renewal period ends on July 31. Please don't put us in the position of suspending your membership because you have not taken this course. Cost is $29. Course registration is inside the Members Only pages.
---
CASES TO WATCH
LegalForce v LegalZoom
LegalForce sought a court order enjoining LegalZoom from preparing and filing trademark applications at the Patent and Trademark Office. The complaint added the PTO and various state bars as defendants for failing to enforce rules governing the legal profession by allowing LegalZoom to provide those services.


Judge Maxine M. Chesney of the U.S. District Court for the Northern District of California dismissed the portion of the complaint related to LegalForce Inc., a technology firm associated with LegalForce RAPC.LegalForce Inc. failed to identify that it has "suffered an injury in fact" to establish a controversy between it and LegalZoom, Chesney said. LegalForce's charges under federal law for alleged false or misleading statements in advertising, contained "no factual allegations to support a finding that LegalZoom's advertising has had any effect on LegalForce's commercial interests or its reputation," she said. Chesney dismissed California state charges for effectively the same reason—LegalForce's failure to identify exactly how it is being harmed.


The case citation is:


 LegalForce RAPC Worldwide, P.C. v. LegalZoom.com, Inc., N.D. Cal., No. 17-cv-07194-MMC, 4/10/18.


I find this case interesting because when has the Florida Bar ever needed an actual allegation of harm to pursue a UPL investigation? And since UPL is a third degree felony in Florida, whatever happened to "no victim, no crime"?


TIKD
TIKD, LLC is the tech startup who is under UPL investigation by the Florida Bar due to a complaint by The Ticket Clinic, a group of Miami attorneys who defend consumers traffic ticket charges. TIKD 's business model is that a consumer who receives a traffic ticket can upload it to the company's site, and pay the face value of the ticket, and the consumer is done. Posted on Tikd.com:


Once you pay TIKD, nothing else is required from you. Get on with other things while TIKD hires a qualified attorney on your behalf to challenge your ticket.

We pay the attorney costs for you, take care of all paperwork and track the progress from start to finish.

No hidden fees, no fine print. No asterisk. TIKD covers all costs associated with the process, including fines and court costs, no matter what they are, with no exceptions.


TIKD protects you from possible outcomes. If there are additional costs associated with your ticket, TIKD pays them for you.

If at the end of the process you still have points, TIKD not only refunds what you paid us, we also pay your ticket for you.

As a response to the UPL investigation TIKD's attorneys filed suit against the Florida Bar alleging anti-trust violations and citing the N.C. Board of Dental Examiners v FTC.
Stay woke.
---
Get Documented Initiative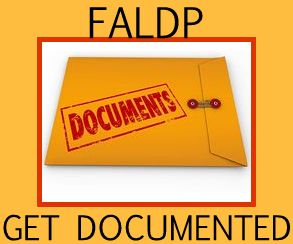 We need more experienced document preparers to participate in our Get Documented Initiative. We call participating members our "I-Team". If you applied before, but did not have enough experience preparing immigration documents, please apply again. You may now have completed enough sets of immigration documents to be able to participate. Our participating document preparers are dedicated to helping consumers work through the immigration process. And, all of our participating document preparers immigrated to the United States from another country or have close family members who did. They know about the process personally and first hand, and are committed to helping others jump through the hoops and clear the hurdles.



I-Team members can refer consumers to a non-profit lender who may be able to offer the consumer a low interest loan for immigration purposes. The loan amounts available are $700. up to $20,000.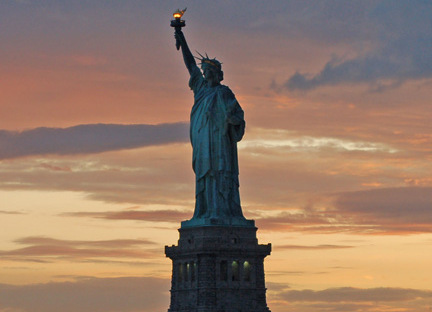 "Give me your tired, your poor, your huddled masses yearning to breathe free, the wretched refuse of your teeming shore. Send these, the homeless, tempest-tossed to me, I lift my lamp beside the golden door!"
Please submit your application through the Members Only area.
---
Virtual Providers
We posted a video within the Members Only about becoming a Virtual Provider. The Virtual Provider designation is an upgrade to your membership. For just $30 annually your information and services can be displayed in 66 of the 67 Florida counties. We exclude Miami-Dade because of their local form requirement, and the difficulty in serving consumers virtually there. If your business model includes assisting consumers over the phone and over the internet, advertising your services as a virtual provider will expand your reach and increase your income. Become a Virtual Provider here. If you have not renewed your virtual provider status since June 2017, its time to renew. Virtual provider status runs with membership, the time lines are the same. We will send invoices to current Virtual Providers in May.

VIRTUAL PROVIDER - ANNUAL FEE $30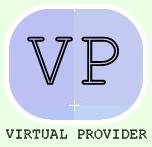 ---
Member's Announcements & Contributions
Have something to share?
We accept member's announcements and appreciate your contributions. If you have an announcement about your business, an expansion of services, moving your offices, or winning awards, please send us the information and we'll include it in our newsletter. Your announcement needs to be pertinent to your business, we are unable to include announcements about other trade associations, clubs or groups.

If you would like to write an article, editorial, opinion piece, or web page please let us know. We are always in need of fresh information and insights.
---
Don't have a site yet? Try Site Sell
---
Site Sell Link you'll open yourself to whole world of possibilities. Many business people struggle with web marketing, SEO, rankings, analytics, and advertising. SBI does most of the work for you. Give it a go - you won't be disappointed.
---
FALDP Contact Information:
Main number – (941)237-0951
Toll free - (800)515-0496
Email – staff@faldp.org



PLEASE LINK YOUR SITE TO WWW.FALDP.ORG