Members & Friends:



The FALDP Docket
Special Conference Edition - 2015
September 2015
---
Members and Friends
---
This is a Special Conference Edition highlighting our Sixth Annual FALDP Conference, September 19 in Daytona Beach, Florida. See you there!
Our regular monthly newsletter will be published as usual, the middle of the month.
---
Sixth Annual Conference
Let's Go!!!!!!! Only 14 days left.
We still have some seats available for our Conference. We plan to make this year's the best ever. Please join us if you can. Besides listening to our speaker's presentations, our conferences are a great way to meet other FALDP members and learn how others run their businesses. More than one FALDP member has learned something or met someone at a conference that completely changed their thinking and their business model.



The Sixth Annual FALDP Conference is scheduled for Saturday September 19 in Daytona Beach, Florida at the Fountain Beach Resort. The accommodations cost $59 per night for best ocean view; and $49 per night for ocean view. The conference registration form is on the site. Once you register for the conference you'll receive the discount codes for accommodations and a conference confirmation. The conference fee is $75; new membership with conference fee is $130.



CONFERENCE AGENDA



9:00 - Ruth Tick, Director - Introduce the Day; - Legal Access for pro se litigants
Morning Break
10:00 - Guest Speaker - Lars Gilberts, United Way, Statewide ALICE Director. How document preparers can help pro se litigants have a voice, and improve access to their legal system. Discussion.
11:00 - Guest Speaker - Ken Diaz, www.florida-court-forms.net, internet entrepreneur, web developer, LDP - Build an online business - NOT just a website.
12:00 - Lunch - provided by FALDP at no charge 1:00 - Ruth Tick - FALDP LDP Certification - Why you need it, and how to become certified.
2:00 - Guest Speaker - Ketty Rodriguez, Easy Tramites Corp - Hispanic Outreach Coordinator. Coordinating referrals to other Spanish speakers and assisting other members with Spanish translation.
 Break
3:00 - Guest Speaker - Chere' Mask, pro se litigant, educator, activist - Challenges she has faced in trying to achieve a simple legal goal pro se.
4:00 - Awards, Prizes and Giveaways
FALDP Trivia

Business card drawing
Who traveled the farthest prize.
Member of the year award.
And more!
Prizes and giveaways include T-Shirts, Tote Bags, mouse pads, and Pro Se Self-Help Guides.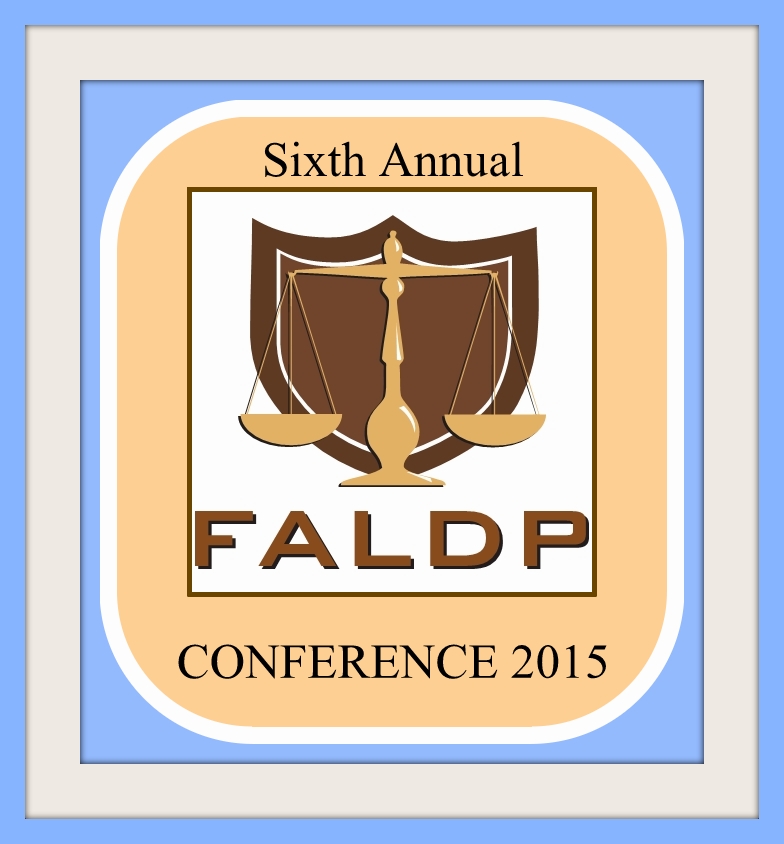 If you pay here, don't forget to go on the Conference Page and submit the Conference Registration form. Learn more about the conference on the Conference Info Page and Annual Conference Page. This year's conference promises to be the best ever! I know ... we say that every year ... and it's true every year!
---
Conference Announcements
Last year NALA members received 5 Credits for attending our conference. You will need to clear it with NALA in advance to ensure you'll receive credit.


June 2016 FALDP renewal fees will be waived for FALDP members who attend this year's conference - Sixth Annual 2015.


Our Sixth Annual Conference is valued at five CEUs for FALDP Certification. A total of 10 is all that's needed for the entire year. Our conference is a great way to get a head start on your FALDP Certification.
---
Conference Specials
Purchase any course bundle of three or more courses, and your conference fee and membership fee are waived!


AND


The Conference Fee is waived with purchase of a Turn Key Bundle Classic. Visit the Turn Key Page to learn more.
---
Things to Do in Daytona Beach
Go to the Beach! Wide white sand beaches, real waves.


Daytona International Speedway - Race fans - check out the Daytona 500 Experience for NASCAR information, and behind the scenes tours.


Jackie Robinson Ballpark - Baseball fans - check out the historic ballpark named after Jackie Robinson, because Daytona Beach was the first city in which he was allowed to play. Back then baseball was segregated, but in 1946 Jackie Robinson broke the color barrier and played in the majors. A statue of Jackie Robinson welcomes fans at the south entrance.


Go to the dogs - Daytona Beach Kennel Club & Poker Room. Greyhound racing is fun to watch and completely unpredictable. There is also a poker room where you can play Texas Hold'em, Omaha, and Seven Card Stud.


The Museum of Arts & Sciences (MOAS) is the primary art, science and history museum in Central Florida. Located on a 90-acre Florida nature preserve, the 100,000 square foot facility is host to over 30,000 objects including the finest collection of American art in the Southeast. The collection of Cuban art is one of the best in the country. The museum's auditorium, planetarium, and Charles and Linda Williams Children's Museum make for a truly interactive experience. And don't forget to visit the Root family collection. The Roots are local Daytona billionaires, the patriarch was a pharmacist, who patented the design for Coca-Cola bottles, and made a family fortune. The family contributed to the museum - Susan Root's teddy bear collection; railroad cars; and the Coca Cola museum.


Restaurants - on site at the Fountain Beach Resort - the Oasis is a restaurant bar with burgers, sandwiches, and a full bar. Go where the locals go - the Ocean Deck is within easy walking distance from the Fountain Beach Resort, and offers a Caribbean vibe, good food, their long standing house band: The Caribbean Posse, and karaoke. Or, if you want something fancy, try the Top of Daytona, for a formal sophisticated atmosphere and astounding views.


The Fountain Beach Resort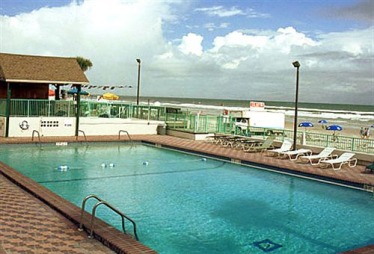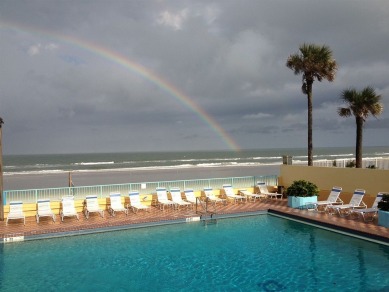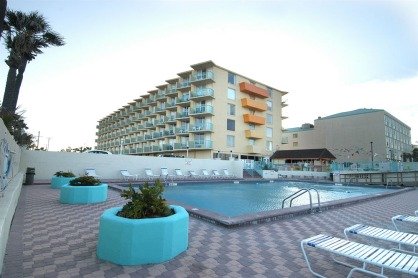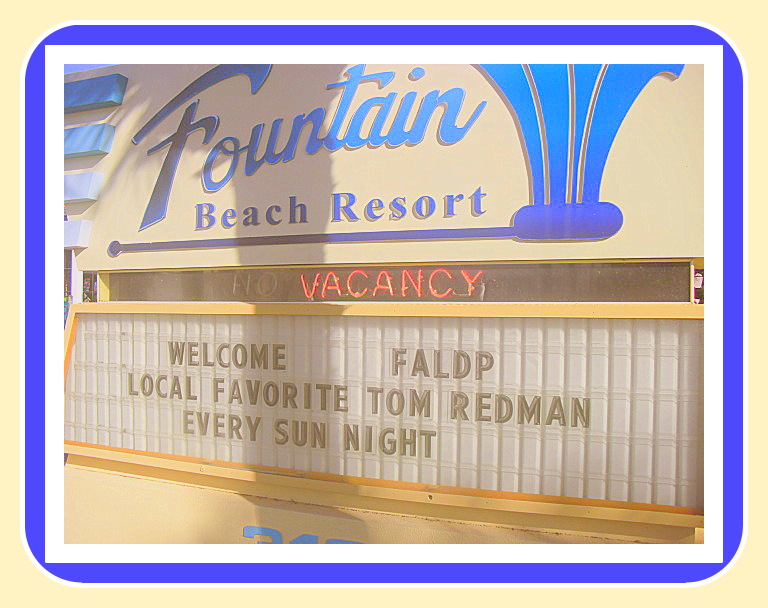 ---
Have something to share?
We accept member's announcements and appreciate your contributions. If you have an announcement about your business, an expansion of services, moving your offices, or winning awards, please send us the information and we'll include it in our newsletter. Your announcement needs to be pertinent to your business, we are unable to include announcements about other trade associations, clubs or groups.

If you would like to write an article, editorial, opinion piece, or web page please let us know. We are always in need of fresh information and insights.
---
Don't have a site yet? Try Site Sell
---
Site Sell Link you'll open yourself to whole world of possibilities. Many business people struggle with web marketing, SEO, rankings, analytics, and advertising. SBI does most of the work for you. Give it a go - you won't be disappointed.
---
FALDP Contact Information:
Main number – (941)237-0951
Toll free - (800)515-0496
Email – staff@faldp.org



PLEASE LINK YOUR SITE TO WWW.FALDP.ORG