The Florida Association of Legal Document Preparers ~ legal document preparation services.
800-515-0496
Asked and Answered divorce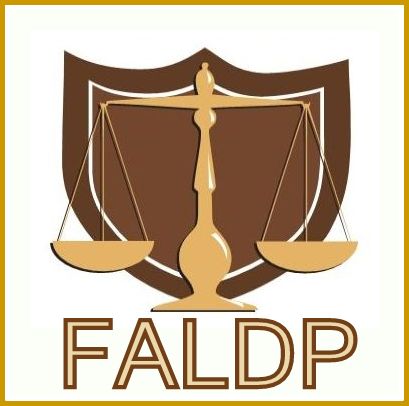 Asked and Answered Questions are from our Ask the Members Forum. Answers are provided by consumers, and legal document preparers. None of these answers have been provided by an attorney. The information is not meant to be legal advice, rather a starting point for your research.
Where does the respondent file?
I filed for a divorce in Broward County. I had my spouse served who lives in Pinellas. Where does she need to file her part of the paperwork Pinellas or Broward? I currently live in California.
Answer:
The State of Florida has jurisdiction over a Florida divorce. Since your soon to be ex-wife resides in Florida, your filing in Broward County, when she lives in Pinellas may not be the most convenient venue (place) for her. If she needs to appear in court, she may want to file a Motion to Transfer Venue to Pinellas County (Sixth Circuit); or if she agrees with everything in your petition, she may want to file by mail to Broward County clerk of court. Her answer can include a waiver of appearance, and she will receive the final order in the mail. 
and
Jurisdiction: 

One of the most fundamental questions of law is whether a given court has jurisdiction to preside over a given case. A jurisdictional question may be broken down into three components:
 whether there is jurisdiction over the person (in personam),

 whether there is jurisdiction over the subject matter, or res (in rem), and

 whether there is jurisdiction to render the particular judgment sought.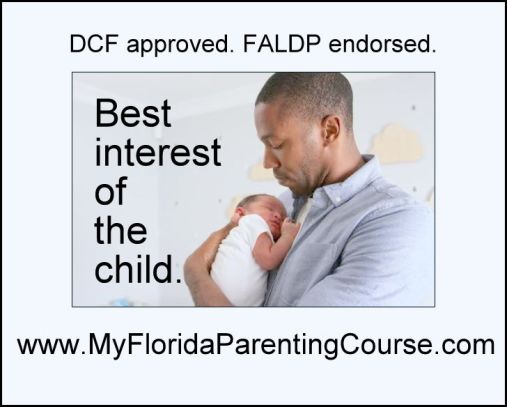 Divorcing couples and couples who are seeking a Paternity Action are required to take the four hour Parental Education and Family Stabilization Course. My Florida Parenting Course is approved by the Department of Children and Families and satisfies the court requirements. Cost is $29.99 and discounted to only $14.99 for low income or indigent litigants.
DIVORCE BUT LIVE IN SEPARATE COUNTIES ~ (WEST PALM BEACH, FL, US)
I LIVE IN PALM BEACH AND HE LIVES IN BROWARD. I FILED FOR A SIMPLE DIVORCE BUT THE PAPERS HAVE TO BE SERVED TO HIM FROM BROWARD COUNTY. I CALLED BROWARD COUNTY AND THEY SAID THEY WEREN'T SURE WHAT I NEEDED TO DO. CAN I CERTIFY MAIL THEM ??
Answer: The Clerks Must Know What to Do ~ by: FALDP Staff 

First of all, no you are not supposed to serve someone in Florida by certified mail. Legal documents must be served by a sheriff or private process server. Your situation is not the least bit unusual, that you live in one county and your soon to be ex lives in another. 

I can't fathom how a clerk of court can possibly tell a consumer that they do not know what to do in this situation. Here is your answer - you filed in Palm Beach County, you need to have him served in Broward County - so either a private process server or a Broward County sheriff needs to serve him with the papers. Since your soon to be ex lives in a different county it is your responsibility to forward the papers to the sheriff or process server. It's easy, people do it all the time. So sorry, you got the run around.

Private process servers are sometimes a little quicker and a little easier to deal with. You can find a private here - www.napps.org. Or contact the Civil Process Division of the Broward County Sheriff's Department, however, it may be that the Broward County sheriffs don't serve papers, you'll need to check with them to make sure.
Thanks ~ by: Anonymous 
Thank you so much, I'm so glad i could finally receive a straight answer !! Now I can proceed forward with my divorce. Thanks again.
DIVORCE BUT LIVE IN SEPARATE COUNTIES 
by: Anonymous 

Broward County clerk just told my son the same thing. Even though my son and grandchildren have lived with me in Volusia county for 3 years the Volusia judge had to refuse the case since his wife, who has been in jail in Broward for the last 2 years, objected and demands venue in Broward.
Divorce Document List ~ (Deland)
I'm trying to fill out the forms for myself for a divorce. We have no kids or property to split up but would just like to split up and come to an end of this marriage. Can you provide me with a document list for what I need to file for a divorce? Thank you
Answer: Simple Divorce Documents Brevard keeping settlement and finances private 

This is a sample list for dissolution of marriage with no children or property, both parties wishing to keep settlement and financial affairs private for Brevard County

"Petition for Simplified Dissolution of Marriage" (Supreme Court form 12.901(a)

 1. Petition for Simplified Dissolution of Marriage 12.901(a)
 2. Family Court Cover Sheet Law # 181
 3. Notice of Related Cases Law #: 1098
 4. Notice of Social Security Number 12.902(j) WIFE 
 4. Notice of Social Security Number 12.902(j) HUSBAND 
 5. Husbands Affidavit of Corroborating Witness 12.902(i) (if needed)
 6. Vital Statistics Form Law # HRS 513 
 7. Final Disposition Form Law #161 (Complete as much info as possible)

Answer: The Situation Dictates Which Forms ~ by: FALDP Staff 
If both the husband and wife are unable or unwilling to appear at the Final Hearing for Dissolution of Marriage, then the Simplified Dissolution process would not be appropriate. The couple could choose Form 12.901(b)(3) instead. Instructions for that form state:
"This form may be used when a husband or wife is filing for a dissolution of marriage, and the husband and wife have no marital assets and/or marital liabilities and they do not have any dependent children nor is the wife is now pregnant. You and/or your spouse must have lived in Florida for at least 6 months before filing for a dissolution in Florida. If you and your spouse agree on all issues and both can attend the hearing, you may want to file a petition for simplified dissolution of marriage, Florida Family Law Rules of Procedure Form 12.901(a). 

Question - Don't know where my spouse lives ~ (Samsula)
I'm in the middle of trying to get my forms filled out to file for a divorce. However I do not know the location of my spouse anymore as we have not been in the same place in over a year. How can I serve the divorce forms with no address for her? Please help!
Answer, Diligent Search and Inquiry ~ by: FALDP Staff 
There is a process to go through called "diligent search and inquiry". In that process you search for your spouse a variety of ways. There are about 20 different places or searches that the court wants you to try. These searches range from an internet search, a search of the prisons, and contacting your ex's relatives. If you can't find her, you will publish your intent to divorce, this is called constructive service. The forms for the diligent search and the affidavit of diligent search are on the Florida Supreme Court's website, www.flcourts.org.
Divorcing someone incarcerated - (Hollywood)
I'm married to a man who is in prison for the next 10 years of his life. We're over with -- I can't be with someone in prison. I want to get a divorce but I don't know how to get started with him in that situation. Can you assist me?
Answer: He will need to be served in prison
We suggest to contact the correctional facility ahead of time and find out exactly how they will accept service. The Service of Process to an inmate is nearly the same as having anyone else served, but each prison has their own rules. Likewise, each prison makes some kind of mechanism for an inmate to be able to have documents notarized.
Divorce from missing person ~ (Tallahassee)
I want a divorce now! My future ex wife is just gone. I do not have a clue where she is and its been like that for over a month. It is over between us. I need a divorce but how can I get that started in my situation?
Answer:
You will need to complete a process called "Diligent Search and Inquiry". If you are unable to find your spouse, only then are you allowed to publish your intent to dissolve the marriage. The search document lists about 20 places to look for your spouse - prisons, last know address, relatives, etc. Most counties do not require you to complete every single search item listed, but you must convince the clerks of court and the judge that you, in fact, diligently searched for your spouse.
My wife is pregnant and I want a divorce ~ by Not Mine
I guess that sounds bad at first, but she's not pregnant with my child. See, that's why I want a divorce. The forms I have say, already printed on them that she isn't pregnant, but she is. I don't know what to do. I can't afford a lawyer.
Answer: Dear Not Mine,

This is a problem with Florida's one size fits all pro se forms. I spoke with a man in a similar situation and he told me that the court clerk told him he had to use the form for dissolution of marriage with children even though the baby is not his. That form provides a paragraph where you can make it clear that the child was not born of the marriage. You may need to consult with an attorney to make sure you are going about this correctly. 
Indigent Divorce ~ (Pembroke Pines, FL)
How do I file for indigent divorce?
Answer - Application for Determination of Civil Indigent Status by: Staff 

You can find the form you're looking for on this site on the page titled - Civil Indigent. On that page you will also find information about the eligibility guidelines. In general, if you are unemployed, low income, disabled, tax supported, collecting unemployment, or collecting social security you likely qualify. The determination is made by the clerk of court and does not need to go to a hearing in front of a judge.
Divorce forms ~ (Broward County, Florida)
I'm living in Broward county Florida right now and I need to get a divorce involving three children.  My wife and I can't come to agreements on anything so we are just going to end the marriage.  Where can I find the forms I need to file in the family courts for my county? Can you tell me where I can download them for free?
Answer:
I found the forms for free on the Florida Supreme Court's site, www.flcourts.org, you have to dig through there to find the ones you need. The easiest thing to do is find your petition -- you know which one that is I guess. Sounds like the form for divorce with children. Then after you find that one, read the instructions and it should tell you the other forms you need.

I'm not in Broward County, so I don't know if there are extra forms that you need or not. Or you can always call the court clerk and buy the packet. They also have packets for sale on this site, they're not expensive, like $5 I think.
I want a divorce, but I don't know where my ex is.

I've been separated from my husband for almost one year and I haven't heard from him since he moved out. I think he is living in Louisiana, I'd like to know if there is a type of petition for people who cannot afford the fees for the divorce procedures, here in FL? And also, since I don't know exactly where he is, how does that work? Thank you in advance.
Answer:
You've really asked two questions, and we'll try to give you the information you need for both. As far as having your filing fees waived, there is a form called - Application for Determination of Civil Indigent Status. That form is a free download on this site; the clerks of court have it for free; and you can download it for free from www.flcourts.org. It is a one page form that asks for information about your income and expenses. The clerk of court makes the determination as to whether you qualify; and so whether your filing fees can be waived. In general, people who are low income, on unemployment, or tax supported usually qualify.

Your second question is about how to serve your soon to be ex when you don't know his whereabouts. It is called "constructive" service; or service by publication. You advertise your intent to divorce. Before using constructive service, you must search for him, and then satisfy the court that you truly did search. You do this by going through a process called: Diligent Search and Inquiry and then filing that Affidavit with the clerk of court. 

We do not attempt to offer legal advice, only general legal information. If you need additional information, please continue your research, or seek the advice of an attorney.
Serving divorce papers
I only have a cell phone number and a PO Box for my (hopefully soon to be ex). He will not give me a real address to serve him divorce papers, I have asked. He told me to serve myself and mail them to him at the PO BOX.

Is there some other way I can serve him the papers so I can get out of this marriage? We have been living apart for almost two years now, there are no children, and I want nothing from him but the car I drive, and I can not seem to get a divorce!

I have no idea why he is being so uncooperative. Is there any way I can just go ahead and divorce him?

Please help!!!
Answer: Constructive Service by: Anonymous 
If you know his work address, you can serve him at work. If you don't even have a work address for him the only thing that you can do is to search for him. The process is called a ?Diligent Search and Inquiry?, and there is a form, called an Affidavit of Diligent Search and Inquiry. On the form there are approximately 20 places where you should look for him. Places to search include: hospitals, prisons, checking with relatives, utility companies, the military, etc. If you find a current address for him while you are searching, then you simply abandon your search and serve him at that address. If you go through all or most of the list, and you still cannot find him then you go to the clerk of court with documentation in hand, showing that you have been diligently searching for him. You will also need a form called a Notice of Action. At this point, the clerk of court can help you. What happens next is this: After you have searched, unsuccessfully, you can then serve him through constructive service. Constructive service is the publication or advertisement of a legal intent. In your case the legal intent to divorce your husband.
Choosing which divorce form/ process?
Should I file for Simplified divorce or General divorce when the only children are involved are mine from a previous marriage, and we have none together? We both have lived in Florida for years, we agree on everything.
Which form may be up to you. ~ by: Anonymous 

Since your children are not of the marriage and are not common to both parties, then they most likely do not come into the picture for child support.

There are always some considerations about whether to choose the general divorce or simplified divorce. One consideration is that in the simplified process both parties must appear at the final hearing. This may not be a huge problem, since you are in complete agreement. But, if one of you would prefer not to appear; doesn't want to take the time off work; has moved out of state; etc., then you should probably consider using the general divorce process rather than the simplified process. In the general divorce process, only the petitioner must appear at the final hearing.
When is a Florida divorce judgment final? (Destin)
I'm trying to find out if the final hearing date is when the judge signs the divorce decree. I want to remarry real soon after the divorce -- I've been separated for three years and going through the divorce process for one. My final hearing date is November 8, and I'm planning to get married on December 1. When applying for the marriage license is the final hearing date the date I put? Does the judge always sign it right then? And does Florida have any waiting period? Please help!
Answer:

A Florida divorce is actually completely final 30 days after the judge signs the Final Order of Dissolution. Under certain circumstances a dissolution can be appealed within that 30 day time period. The date of your divorce will be the day the judge signs the order, which might be the day of your final hearing, but it also might not be. The judge might not sign the order that day, he may sign it a few days later. Technically, if an appeal is filed, a remarriage within 30 days of a divorce is not valid. In Simplified Dissolution of Marriage, no appeal is allowed. 

According to www.diydivorce.typepad.com/ -

"You filed for divorce, your spouse answered, you went to a final hearing. So when is your divorce 'final?' ...

Even without an appeal, your Final Judgment is not "final" until after that 30 day period has finished. That's why divorce lawyers advise clients not to get remarried during this time. After the 30 days and the time to file the appeal is over, your Final Judgment is really final."

We are not attorneys and do not provide legal advice. This answer is meant to provide general information only. Please do further research or check with an attorney before relying on this information.
Divorce (Crestview)
I want a divorce and cannot afford it.
Answer: Seeking a Divorce - but can't afford it ~ by: FALDP Staff 

If you are low income, unemployed, collecting disability or public assistance, you may qualify to have your filing fees waived. The form to apply is called, Application for Determination of Civil Indigent Status. The clerks of court have the form, and will give it to you if you ask them. You can also download it from this site on the page titled - "Civil Indigent". 

We think that the $408.00 filing fee for a divorce is really expensive. And since the government is the only entity that can grant a divorce they are bound to make it possible for low income citizens to divorce. It is your right.

As far as the document preparation, you can do it yourself. All the forms are free downloads on the Florida Supreme Court's site - www.flcourts.org. Or you can have on of our member document preparers assist you. Prices for document preparation for a divorce range from around $150. up to around $500. depending on your specific situation.
Is my live-in girlfriend entitled to alimony? ~ (Tampa)
We've been together for seven years and have a four year old daughter together. We're now in the process of splitting up (her idea, not mine). I know I will be paying child support, and that's fine, but will I have to pay alimony also? She works, but I make more money than she does.
Answer:Palimony 
The first time this ever came up as a legal question was the case of the actor, Lee Marvin,- Marvin v. Marvin, 18 Cal.3d 660 (1976) - who after splitting up with his long time live in girlfriend, she sued for "palimony". Among other claims, the girlfriend asserted that she gave up her own career in order to take care of Marvin and become his homemaker. His portion of the agreement was that she was entitled to one half of his income and property that was acquired during the relationship. The girlfriend lost. 

This was in California, Florida has no palimony laws, does not recognize common law marriage, and is an "equitable distribution" state -- not a "community property state". 
Since you have a child together, you may want to learn about a Petition to Determine Paternity and Related Relief.

Please consult with an attorney to make sure. We are not attorneys and the answer posted here is for your information, and to be used as a starting point for further research.
Divorces

Its crazy what people have to pay to get divorced and the paper work its just too much it should be made as simple to divorce as it is to get married should cost same thing.
Answer: Divorces too complicated and expensive 

Agreed. You're preaching to the choir. And for some reason its almost a state secret that if you qualify as civil indigent you can have your filing fees waived. The clerks have the forms, but you have to know what to ask for. - Application for Determination of Civil Indigent Status.
Copyright 2010-2019 ~ All rights reserved.
Follow us on Facebook!
Copyright 2010-2019. All rights reserved.