Recent Posts from "Legal Sunshine"
Why FALDP?
Why indeed. We've used a marketing piece for some time that explains the "what" of FALDP, among other statements, it says: "FALDP is an industry leader – empowering the people – and working everyday to make Florida a better place to live". I believe those words are true, I fervently hope that we are, in fact, making Florida a better place to live. Read more.

---
A Few Bad Apples ...
I'm the founder and director of the Florida Association of Legal Document Preparers [FALDP.ORG]. As such, I am 100% invested in the growth of the nonlawyer legal document preparation industry. I, personally, have been preparing legal documents since 1998. We exist because there is a demand for our services. People can't afford attorneys, people think that if they just had the correct forms,in the required format; and could decipher procedure that they would probably get through their legal matter on their own. Many times, most of the time, they're right. Read more.
---
Thinking of a "No Court Divorce in Florida"? – Think Again.
I've seen some nonlawyer document preparers marketing their services for a No Court Divorce. A No Court Divorce is possible when the divorcing parties agree on every facet of their divorce, including division of assets and debt; child support; and child custody. While a divorce in Florida is possible and even legal without either party ever appearing in court, it may not be the best idea. And here's why: Read more.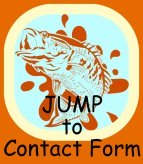 Our site's transformation is ongoing. The goal is to make it easier to navigate and more user friendly. Please bear with us as we work through the changes. So far we have changed the format to make the navigation buttons horizontal and have updated the on site search box and added more of them.
We have added additional pages, and are also in the process of updating all of our courses. A website such as ours is more like an organism than a structure. It continues to grow and transform as the need arises. 
We appreciate our site visitors and strive to make this site an important resource for legal document preparers and pro se litigants alike. If you have suggestions, questions, or comments, do not hesitate to contact us at 800-515-0496 or submit a contact form.