Touch to Call for Mobile Users - 800-515-0496
Protecting Tenants in Foreclosure
Ever since boom went bust, residential tenants have suffered as collateral damage. Many Florida families have become suddenly homeless through no fault of their own, when their landlords lost their rental homes to foreclosure. Imagine. It's the middle of the month. You paid your rent on the first. You just paid your utilities. The kids are happy in school. You're getting settled into a new job. Finally! And then the sheriff comes to the door and tells you that you have 24 hours to move.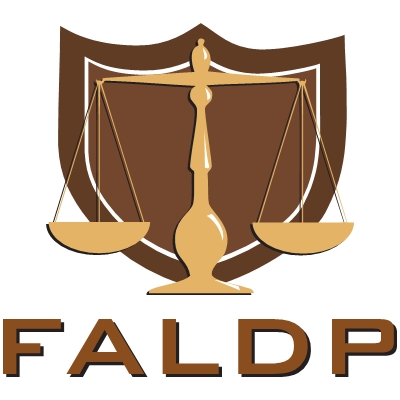 It happens everyday. It isn't supposed to happen anymore, but it does. The not so new federal law, Protecting Tenants at Foreclosure Act of 2009, has upset long standing practice that foreclosure will almost always extinguish an existing lease. Some states, being proactive, began enacting legislation that would offer tenants protection prior to 2009. Not so in Florida. Florida has not been able to enact a single new law that would protect tenants in foreclosure. Several bills died in committee. Nothing has been accomplished.
90 Days to Leave
If a residential tenant does not have a lease and the property goes into foreclosure after he moves in, the tenant has 90 days to leave the property. If the tenant has a lease and the lease went into effect before the foreclosure began, before the lis pendens, was served, the lease remains in full force for the entire remaining time on the lease.


SEC. 702. EFFECT OF FORECLOSURE ON PREEXISTING TENANCY
(a) In General- In the case of any foreclosure on a federally-related mortgage loan or on any dwelling or residential real property after the date of enactment of this title, any immediate successor in interest in such property pursuant to the foreclosure shall assume such interest subject to--
the rights of any bona fide tenant, as of the date of such notice of foreclosure--
(A) under any bona fide lease entered into before the notice of foreclosure to occupy the premises until the end of the remaining term of the lease, except that a successor in interest may terminate a lease effective on the date of sale of the unit to a purchaser who will occupy the unit as a primary residence …
(B)(b) Bona Fide Lease or Tenancy- For purposes of this section, a lease or tenancy shall be considered bona fide only if--
(1) the mortgagor or the child, spouse, or parent of the mortgagor under the contract is not the tenant;
(2) the lease or tenancy was the result of an arms-length transaction; and
(3) the lease or tenancy requires the receipt of rent that is not substantially less than fair market rent for the property or the unit's rent is reduced or subsidized due to a Federal, State, or local subsidy.
SEC. 704. SUNSET.
This title, and any amendments made by this title are repealed, and the requirements under this title shall terminate, on December 31, 2014. As of March 13, 2015, a bill is currently before Congress to permanently extend these protections to tenants in foreclosure.
If you don't know your rights - you don't have any
In researching this issue, I could not find any Florida cases that relied on the PTFA. At first, I couldn't understand why, and imagined that it is only because the system is slow to respond to new laws. However, I found an article by Tony Guo (2011), "Tenants at Foreclosure: Mitigating Harm to Innocent Victims of the Foreclosure Crisis". He states: "However, since the passing of the federal legislation in 2009, Florida's reaction has been one of minimum compliance, and has not been particularly tenant friendly." (Guo:23).
If your rented home or apartment is in foreclosure and you think that you may be evicted illegally, please contact us. We will try to refer you to government entities that can help you.

---
---
Follow us on Facebook!