The FALDP Docket
Volume 12 Issue 3; March 2022
Stay up to date, and in the know.This is our monthly newsletter. We publish this for the benefit of FALDP members, legal document preparers, and friends. Published monthly since May, 2010


---
FALDP Membership
We're always welcoming new members to our association. New or returning members who join now, will not need to renew until June or July of 2023. June 1 is our regular renewal date, but we extend a grace period for renewals all the way until July 31.

The actual monthly fee is $9.50 per month if you join in January during our annual membership drive and paid $66.50. If you joined in January, you need to renew your membership no later than July 31, 2022.

If you join now, in March, and pay $166. your monthly fee broken down by month equals $9.76 per month. This is the full amount of $166. divided by 17 months, to renew at the end of July 2023. (Please note, members do not actually pay by the month.)

Anytime is a good time to join our association. Right now, is one of the best times to join! Visit our premium-membership.html page to learn more.


Current Members: Early Renewal begins May 1 - Cost is $75.


When early renewal begins, we will send out email notices; publish it on the website; and publish it in this newsletter.

---
Zoom Meetings
After Hours Zoom Meetings have been moved to the second Tuesday of each month at 6:00 pm. That means that the next After Hours Meeting will be on April 12. Our March 8th meeting was well attended, interesting, and fun. I love matching up a face with a name. And, I have a vivid imagination and love to learn how close or far off I was in my mind when envisioning a new member.

Anyone can bring up (almost) anything and discuss it with colleagues. Whatever's on your mind from dealing with difficult customers to your favorite ways to wind down after a long week and everything in between. Please attend if you can.

The schedule for Saturday morning 11:00 am Training Meetings has been set. The April 30 meeting has been changed. The topic that was previously planned, "Price Theory" will be rescheduled. Invitations come out the preceding week and are also posted in the private Facebook Group.

February 26 - Pro Se E-Filing;

March 26 - UPL;

April 30 - Payment Solutions;

May 28 - FALDP Certification;

June 25 - Business Credibility;

July 30 - Taking Your Business to the Next Level;

August 27 - Conference Preview;

September 24 - Sales & Marketing;

October 29 - Best Practices;

November 26 - What To Do When the Phone Doesn't Ring


Payment Solutions
Many members use a payment aggregator to accept payments for their business. Payment aggregators are companies like Paypal, Stripe, and Square. In our opinion, any of these companies may be a reasonable choice when you're just starting out. But, you should explore the option of using a regular merchant account as your business and sales volume grow.
For our April 30 Zoom Training Meeting, we've invited a guest speaker to explain the benefits of using a regular merchant account.
FALDP, LLC and Horizon Research Network, LLC have been using regular merchant accounts for several years (five years, I think). We made the change after back to back customer service nightmares, first with Paypal and then with Stripe. We've never used Square, but have heard of similar customer service issues.
FALDP MEMBERS, JOIN US ON SATURDAY APRIL 30 @ 11:00 TO SEE IF IT'S TIME FOR A CHANGE FOR YOU.
---
Don't Forget to File your Annual Report
If you operate your business as an LLC, don't forget to file your annual report before May 1. After May 1, the fee jumps up to $400.
---
Equitable Distribution during a Divorce
Finding reliable information online is a challenge. We hope this article helps.

 

Florida legal document preparers may not advise consumers about their legal rights or obligations. However, we can provide information to help people make informed decisions.

When a couple has decided there is no way to save the marriage, and divorce is on the horizon, many couples try to work things out between themselves. Coming to an agreement about how to divide assets and debt can save couples thousands of dollars in attorney fees. Couples can reach agreements about dividing property either on their own or with the help of a mediator.

Learn more: Equitable Distribution - blog post
---
We Work Hard
We work hard. Our customers have problems, that's why they come to us. Our customers want us to help them solve their problems. Some customers are angry, some are sad. Some customers are pleasant and businesslike, but even these customers have problems.
It can be overwhelming at times. Remember to take care of yourself. There is no glory to having no time for yourself.
Keep in mind the reason flight attendants tell parents to put the oxygen mask on themselves first. Parents can't properly take care of their child, until and unless they take care of themselves.
Don't forget to stop and smell the flowers. Seize the day.
---
You can share our videos & articles!
We have a growing list of videos on our channel. They're all about different aspects of document preparation, branded with the FALDP logo and information. Members are invited to use our videos on their sites, online ads, or on social media. Depending on where you display, you can share from YouTube, by using the share link or embed code.

For example, on your own business FB page, you could share one of our divorce videos, and above it simply state that you are an FALDP member, and you prepare documents for divorce.

Check out our videos here - FALDP on YouTube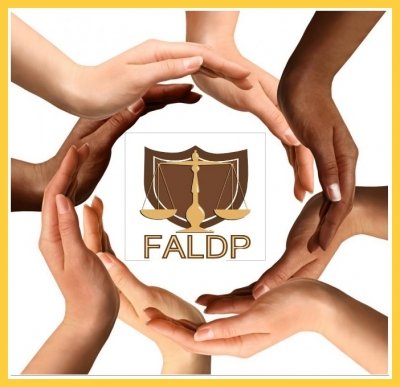 And, FALDP members are also invited to use content from our blog on their site and social media. Check out our searchable blog on Legal Sunshine Please remember to give proper attribution. Almost all blog articles were written by Ruth Tick, a few are guest posts. Excerpts are allowed, as some of the articles are very long. Be sure to state that this is an excerpt of ...
---
Spanish Parenting Course Available
The Spanish version of the Parenting Course, offered through our sister company, Horizon Research Network, LLC, has been approved by DCF. We received notification of its approval on October 9th, 2020.
Prices are the same as our English version. $29.99 and $14.99 for low income. Here's the link directly to the Spanish version - spanish parenting course The Spanish version is also displayed on our FALDP site, and can be accessed by going to the English version.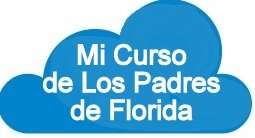 Parenting Course
Parental Education and Family Stabilization Course is mandatory for all divorcing couples who have children; and all people seeking a paternity action. The cost is $29.99 and $14.99 for indigent. Here's the link directly to the - Parenting Course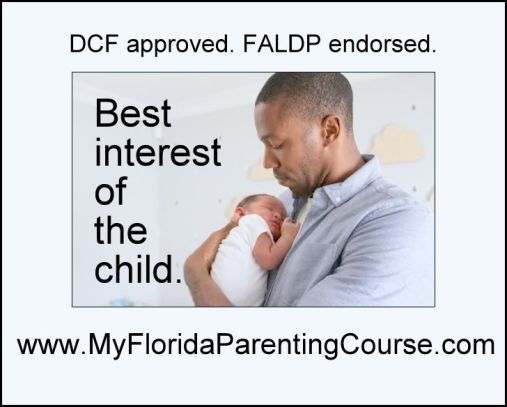 ---
Don't have a site yet? Try Monarch Web Strategies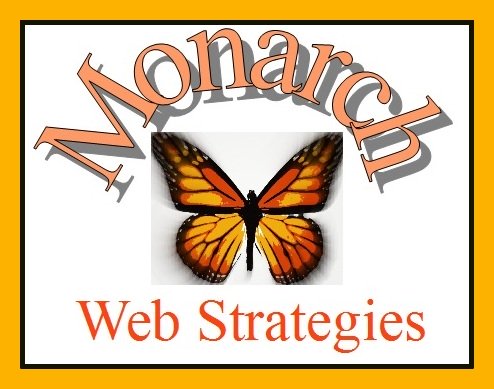 Horizon Research Network is one of our associated sites which includes our design services. We build business websites for FALDP members for only $500, which includes your domain name and first month's hosting. And, have you seen our whiteboard videos online? We can create a custom whiteboard video to promote your business. Once built its yours to use in any of your advertising or promotions. Contact us for a custom quote.
---
FALDP Private Facebook Group
About one third of our membership has joined the FALDP private Facebook group. We created it to make it easier to interact with each other. So far, people have given work referrals to one another; asked questions to the group; received help in locating a form; and discussed various issues. If you're working toward FALDP Certification, you earn one CEU just by joining the group. So, what are you waiting for? Look for the private group after going to the official FALDP Facebook page at FALDP,LLC on Facebook.
---
Member's Announcements & Contributions
Have something to share?
We accept member's announcements and appreciate your contributions. If you have an announcement about your business, an expansion of services, moving your offices, or winning awards, please send us the information and we'll include it in our newsletter. Your announcement needs to be pertinent to your business. We are unable to include announcements about other trade associations, clubs or groups.

If you would like to write an article, editorial, opinion piece, or web page please let us know. We are always in need of fresh information and insights.
---
FALDP Contact Information:
Main number – (941)237-0951
Toll free - (800)515-0496
Email – staff@faldp.org



PLEASE LINK YOUR SITE TO WWW.FALDP.ORG