FALDP legal Document preparer Membership

Submit Your Membership Application
New Members
NEW MEMBERS - $104.00
Our regular Annual Membership fee is $75.00.  New members, please complete a Membership Application for our records. 
We will not be able to process your membership without your application. After receiving payment and your application, we will contact you by phone to answer any questions you may have. All memberships renew on June 1; with early membership renewal beginning April 1 and membership renewal extending through July 31. New members who join in March, April, or May will not have to renew until the following year. The Membership Application form must be received, reviewed, and approved before we can process your membership. Your membership payment must also be received prior to membership processing. Once both have been received, and your application has been approved, we will send you a welcome package via email. We also try to speak to all prospective members at the time you apply for membership. Your welcome letter includes FALDP logos for you to use in your advertising, instructions about how to have your information added to the Member Directory, FALDP Certification Fact Sheet, and other information for your reference. 
We require all members to take our "Avoid UPL" online Course. New and returning members must complete the Avoid UPL! course within 30 days of joining.
$75.00 Membership Fee + "Avoid UPL" Course $29.00 / Pay $104.00
MEMBERSHIP APPLICATION
Check the box below and Enter Page to accept and acknowledge our Terms of Service.
New Members - Please submit a Premium Membership Application immediately when you submit your membership fee. Returning members, please submit a membership application if your membership has lapsed for more than 30 days.

APPLICANT CHECKLIST:
Submitted Membership Application
Submitted Membership Fee
Read the qualifications and policies posted on this page
Read the FALDP Pledge
Membership Benefits
Credibility Our logo is recognized throughout Florida. Consumers can easily learn more about FALDP members by researching the member on our site, or calling us for more information. Through our new FALDP Certification program, consumers will easily be able to see which members have taken the extra steps to become FALDP Certified. 

Exposure Members place their business information in three counties in our Membership Directory - their home county where the Premium Member badge is displayed with their listing; and two additional (usually adjacent) counties. Members are also entitled to their own Mini-Page on our site where members can display additional information about their business, including graphics, photos, logos, and more. 

Referrals When consumers call in we refer them to participating Members. We have no way of knowing how many referrals a member may receive. The best way to ensure you'll receive referrals to to make sure the information on the Member Directory is clear and current. For call in consumers we may suggest that the consumer call 2-3 members. When consumers send us a message through one of the many forms on our site, we forward the inquiry directly to a single member.
Membership Eligibility
Minimum Credentials for membership in the Florida Association of Legal Document Preparers:
Membership Policies
Membership Fees & Renewals:
Members who renew during April will pay $55. early renewal. Members who renew during May will pay $65. for membership. Members who renew on June 1 and thereafter will pay $75. for membership. 
Beginning January 2018 all FALDP members are required to take our online course "Avoid UPL". New members tuition is $29.00, and must be paid when joining. Renewing members are also required to take this course prior to July 31 or at the time of renewal.. The course is within the Members Only pages. Members who fail to take the Avoid UPL! Course may be suspended from association activities until the course is completed. Members who have paid for the Avoid UPL! Course but fail to complete the course, may be required to pay for the course again in order to renew their membership. 
FALDP holds one annual membership drive for new members and offers membership discounts. New members can join between 1/1/2019 and 2/28/19 for only $37.50. On March 1, the membership fee reverts to $75.00. *(This is a rule change as of June 1, 2018. The membership drive period has been extended to include February, beginning in 2019).

New members who join in March, April or May will not need to renew their membership that year.
All memberships renew on June 1, with early membership renewal beginning on April 1, and membership renewal with no penalty extending through July 31. Membership fees are not pro-rated.
Renewal notices are sent out via email, and renewal date reminders are posted on this site. Members who have not paid their membership renewal fee and who have not made or kept payment arrangements will be dropped from the membership roster in August.
FALDP logo and display:
FALDP Members in good standing are specifically authorized and encouraged to display the FALDP logo in any and all of their advertising, including flyers, websites, business cards, etc. In fact, as of 10/13/2018, all members who have a website are required to display the FALDP logo on their site.
Document preparers who fail to renew after August 1, must remove the FALDP logo from all advertising materials immediately. The FALDP logo is a registered mark. Document preparers who display the FALDP logo and are not FALDP members in good standing are infringing on a registered mark, and are subject to liquidated damages up to $5000.
Background and Ethics:
FALDP reserves the right to prohibit or terminate membership for cause; including but not limited to consumer complaints, price gouging, unethical business practices, illegal activity, poor character, unauthorized practice of law violations, and any other reason that may discredit this association.
Members of the Florida Bar are not suited for membership in this association.
Retired attorneys, attorneys from other countries, and attorneys from other states who are not members of the Florida Bar are welcome to apply for membership. Attorneys practicing law in Florida are not suited for membership in this association.
FALDP promotes and supports the legal document preparation industry. Specifically we support businesses and individuals that provide document preparation assistance directly to consumers. Businesses that sell blank forms and form packets; and do not prepare those forms for consumers are not suited for FALDP membership.
Businesses and individuals that provide online services only for automated document preparation services are generally not suited for FALDP membership.
Non-profit corporations are generally not suited for FALDP membership.
Certain types of prospective member's prior or current business activities may cause us to research your background. Your membership application which you submitted to us, is your authorization to conduct a background check if required. If we find: that you are a disbarred or suspended attorney; have charges, convictions, or allegations of fraud or crimes of dishonesty; are engaged in business activities which legal document preparers are specifically prohibited from engaging in, including but not limited to "medicaid planning", and "immigration consultant" you agree to forfeit up to $50 as payment for your background check as payment to FALDP for conducting that background check. We will refund the balance. 

Miscellaneous:
All memberships are considered "premium" memberships. At one time we had two tiers of membership, basic and premium. We may reinstate a second tier of membership in the future.
FALDP is not a lead provider. We are a trade association. We refer consumer leads to our members as they come in. We match the consumer to a member document preparer who may be able to prepare their documents. We make no promises as to the quantity of referrals you'll receive.
Members agree to refrain from soliciting other members to purchase anything including but not limited to products, software, systems, and affiliate programs which have not been endorsed and approved by FALDP.
Updated 10/2/2020
---
Blue Ribbon A+
Beginning April 1, 2019 to coincide with early membership renewal, we're offering a Blue Ribbon A+ designation to be displayed on your member directory listing along with a renewal star, FALDP logo; and for FALDP Certified Members, the FALDP Certified logo. To earn the A+ Blue Ribbon designation you must meet all of the following:
Have a business website. A business Facebook page, or a Mini-page on our site, are good to have, but do not count as websites.
Pricing transparency. Display pricing on your website. At minimum, display a price range for a certain type of document preparation. For example - divorce document preparation $200 - $450. depending on your situation.
FALDP logo displayed on site – preferably on home page or About Us page. Preferably at least 200 x 200 pixels; or the same size or larger than any other membership logos displayed. (Displaying our FALDP logo on your site became mandatory as of our conference in October 2018).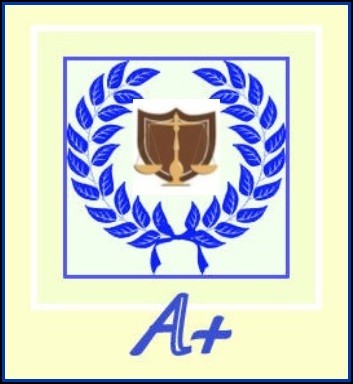 Blue Ribbon A+ Badge
Have a listing in the FALDP Member Directory - a place holder that we put up that shows only your contact information is not enough. 

Knowledge of the forms you prepare and next steps.

Clear policies posted on your website, in contract, and/or posted in their office. To include turn around time frame, refund policy, disclaimers, etc.
Physical address or PO Box posted somewhere on your site.

Information about business structure – corporation, partnership, sole proprietorship, or limited liability company.

Site is in English or primarily in English. If in another language, either translated on the site or a translate this page button appears.

If a Certified Member - up to date on all CEU's. 
Completed Avoid UPL! course and reviewed the course material at least once every year.
Our Blue Ribbon A+ rating is completely voluntary. We're offering you yet another way to show your professionalism. 
Copyright 2010-2020 ~ All rights reserved.
Follow us on Facebook!
Copyright 2010-2020. All rights reserved.