The FALDP Docket
Volume 10 Issue 12; December 2020
This is our monthly newsletter. We publish this for the benefit of FALDP members, legal document preparers, and friends. Published monthly since May, 2010
Happy Holidays ...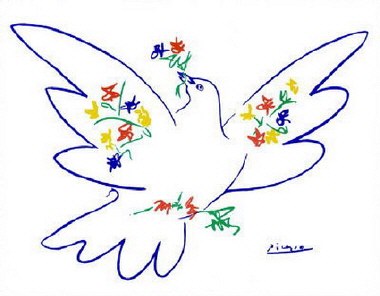 ... and Peace on Earth.
---
Announcements
All Course Bundle - only $2021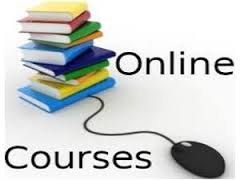 Our All Course Bundle includes fourteen online courses on topics for which consumers frequently request assistance. Document preparers may not offer legal advice or provide representation, however with accurate legal information, and professionally prepared documents, consumers have the tools to pursue their legal goals. Many consumers cannot begin to afford an attorney; without legal document preparers many consumers would have no choice but to forego their legal rights.
Purchase of our All Course Bundle at the regular price of $2487. represents a savings of $605. if all courses and FALDP membership were purchased separately, the cost would be $3092. For a limited time, we're dropping our price for the All Course Bundle to ONLY $2021., which represents an overall savings of $1071.00.
Complete the registration form on Online-Courses.html, acknowledge our ToS, and submit. We now have an option that allows you to use Paypal Credit if you qualify. Sign up for Paypal Credit after clicking on the Paypal Button.
Remember Learn More = Earn More.
Turn Key Bundle Update - Year End Special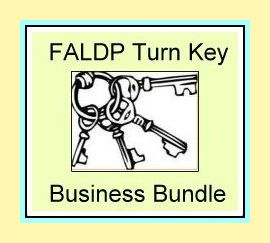 We now offer four Turn Key Bundles, starting at $699. All include membership and the Avoid UPL Course. Each of the bundles also includes up to three course choices and business products.
Choose your best bundle. We're offering more options so that you get more of what you want. You can still purchase any of our services one at a time. Our bundles provide you a way to save. We'll be happy to help you calculate your savings, just give us a call at 800-515-0496, or explore this site to find all the information you'll need.
Add ANY One additional course choice with all Turn Key Business Bundles at no additional charge. If your chosen bundle includes three courses, choose one more during this special offer. This offer is available from December 16, 2020 through midnight December 31st, 2020. Offer available for new Turn Key Business Bundles only.
---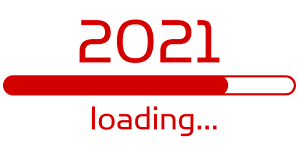 HOPE
2020 has been a tough year all around. Not to wish life away, but I'll be happy when this year is over. Here are a few of my favorite quotes about hope:


"Hope lies in dreams, in imagination, and in the courage of those who dare to make dreams into reality." – Jonas Salk

"Hope smiles from the threshold of the year to come, whispering 'it will be happier'…" – Alfred Lord Tennyson

"Hope is the companion of power, and mother of success; for who so hopes strongly has within him the gift of miracles." – Samuel Smiles

"Hope fills the holes of my frustration in my heart." – Emanuel Cleaver

"To live without hope is to cease to live." – Fyodor Dostoyevsky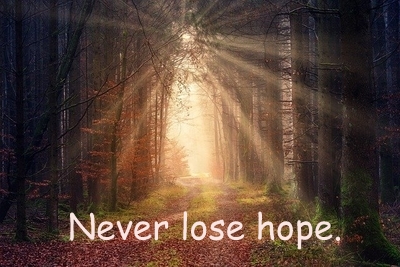 ---
Being Creative
Most definitely, creativity is far more than making "art", creativity is more akin to the concept of living art. Living in creativity. This is nothing like thinking outside of the box. Living in creativity is more like not even noticing the box, or leaping over the box to see what's on the other side. It is curiosity and solving problems, and making something from nothing.
Applied to business its figuring out your marketing plan, inventing strategies to keep your customers aware of you and your services, coming up with new income streams regularly. Solving problems in creative ways. Don't be shy, roll that idea around in your mind and look at it from all angles. Don't let your logic get too bossy. (Logic doesn't know everything!) Creativity is being open to your intuition and allowing yourself to try new things. Follow your ideas. Not all creative ideas will work out, but they certainly will NOT work out if you don't try them out.
Creativity can be nurtured, but is often neglected. Like any skill, we have to use our creativity to make it strong and keep it strong. Exercise your creativity. When your creative skills are strong, the world is your sandbox.
A common creativity exercise is to think of as many ways as possible to use a common object. Think of something, like a chair, a piece of paper, a coffee mug, a brick, a paperclip, a piece of string – write it at the top of a piece of paper. Now set the timer on your cell phone to one minute. Write down as many uses for the object as you can think of on that paper. How many did you think of?
---
Webinars
We'll resume our webinars in the New Year. We plan to set a regular date for both of our webinar types - Business/ Informational & Social. Look forward to receiving your invitations in January. And check this page - training-webinars.html for updates. If you have a request or question about our webinars, call or email us. staff@faldp.org or 800-515-0496. See you there!
---
You can share our videos & articles!
We have a growing list of videos on our channel. They're all about different aspects of document preparation, branded with the FALDP logo and information. Members are invited to use our videos on their sites, online ads, or on social media. Depending on where you display, you can share from YouTube, by using the share link or embed code.

For example, on your own business FB page, you could share one of our divorce videos, and above it simply state that you are an FALDP member, and you prepare documents for divorce.

Check out our videos here - FALDP on YouTube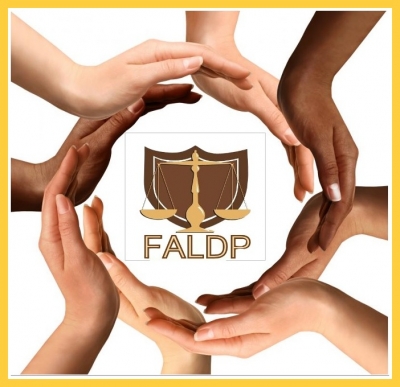 And, FALDP members are also invited to use content from our blog on their site and social media. Check out our searchable blog on Legal Sunshine Please remember to give proper attribution. Almost all blog articles were written by Ruth Tick, a few are guest posts. Excerpts are allowed, as some of the articles are very long. Be sure to state that this is an excerpt of ...
---
FALDP Logo Display Guidelines
When you request your video logo, please do so by sending us an email stating your areas of coverage: counties, all of Florida, etc; and your business name. And attach your logo if you have one.Email us at FALDP2010@gmail.com
We are issuing Video Logos to members when they join or when they renew membership. The Video Logo is the only proper way to display the FALDP logo on your website, in social media, and in any online advertising.
According to FALDP's logo display guidelines, members who have a website are required to display the FALDP logo on their site. The size should be large enough for people to read, something around 400 x 400 pixels. And remember to consider people who may view your site on their phone. Size matters. This video logo helps consumers verify FALDP membership, and also gives more explanation as to what FALDP is all about.
We have been phasing this in for several months, beginning with new members, and now we're providing members with the FALDP Video logo upon membership renewal.
We realize that not everyone has received their video logo yet. Please bear with us. Members may continue to use the static logo on their site, while waiting to receive their video logo. Once you have received your video logo - this is the ONLY WAY to properly display the FALDP logo on your site, in social media, and in any online advertising. And the static logo can always be used on print advertising, letterhead, business cards, etc.
---
Spanish Parenting Course Now Available
The Spanish version of the Parenting Course, offered through our sister company, Horizon Research Network, LLC, has been approved by DCF. We received notification of its approval on October 9th.
Prices are the same as our English version. $29.99 and $14.99 for low income. Here's the link directly to the Spanish version - spanish parenting course The Spanish version is also displayed on our FALDP site, and can be accessed by going to the English version.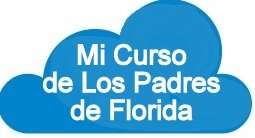 Parenting Course
Parental Education and Family Stabilization Course is mandatory for all divorcing couples who have children; and all people seeking a paternity action. The cost is $29.99 and $14.99 for indigent. Here's the link directly to the - Parenting Course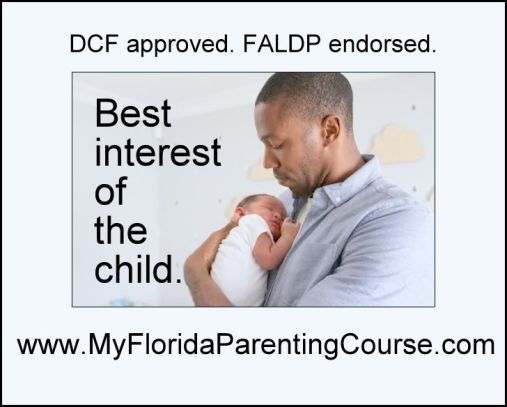 ---
Reminders
Business presence in Florida
Business presence in Florida - Members who are not physically in Florida are required to maintain a business presence in Florida. This means if you are physically located out of state, you must either form a Florida corporation or Florida LLC, or register as a foreign entity.
---
Don't have a site yet? Try Monarch Web Strategies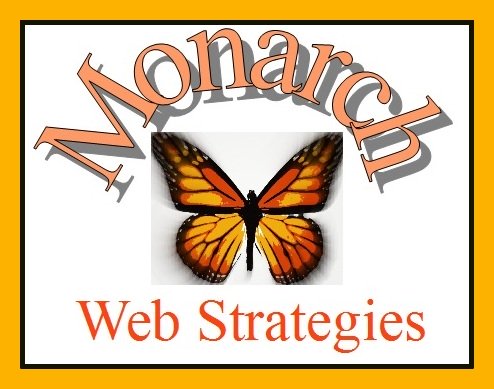 Horizon Research Network is one of our associated sites which includes our design services. We build business websites for FALDP members for only $500, which includes your domain name and first month's hosting. And, have you seen our whiteboard videos online? We can create a custom whiteboard video to promote your business. Once built its yours to use in any of your advertising or promotions. Contact us for a custom quote.
---
FALDP Private Facebook Group
About one third of our membership has joined the FALDP private Facebook group. We created it to make it easier to interact with each other. So far, people have given work referrals to one another; asked questions to the group; received help in locating a form; and discussed various issues. If you're working toward FALDP Certification, you earn one CEU just by joining the group. So, what are you waiting for? Look for the private group after going to the official FALDP Facebook page at FALDP,LLC on Facebook.
---
Member's Announcements & Contributions
Have something to share?
We accept member's announcements and appreciate your contributions. If you have an announcement about your business, an expansion of services, moving your offices, or winning awards, please send us the information and we'll include it in our newsletter. Your announcement needs to be pertinent to your business. We are unable to include announcements about other trade associations, clubs or groups.

If you would like to write an article, editorial, opinion piece, or web page please let us know. We are always in need of fresh information and insights.
---
FALDP Contact Information:
Main number – (941)237-0951
Toll free - (800)515-0496
Email – staff@faldp.org



PLEASE LINK YOUR SITE TO WWW.FALDP.ORG