The FALDP Docket
Volume 10 Issue 6; June 2020
This is our monthly newsletter. We publish this for the benefit of FALDP members, legal document preparers, and friends. Published monthly since May, 2010
Announcements
Membership Renewal
Thanks to all members who renewed early.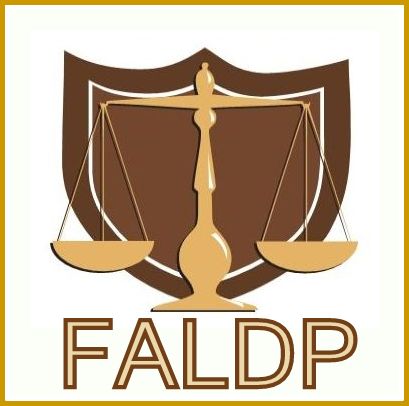 The FALDP renewal fee has increased to $75. Members who fail to renew by July 31, will be dropped from the site and membership roster on August 1. Renew now on our Membership page. If you joined FALDP in March, April, or May of this year, you do not need to renew your membership until 2021. And remember, when you renew, your member listing climbs up the page. Your listing gets more attention the sooner you renew.
---
Conference October 3, 2020
We've decided to host our 2020 Conference as a virtual conference due to the coronavirus. In polling members, I found that some were willing to attend a live conference, however, many were not. The date set is Saturday, October 3rd. Please set aside that day. We plan to make it interactive, informative, and fun. More details to come. Please be sure to read next month's issue of this newsletter, and watch for updates on our site.
---
Turn Key Bundle Update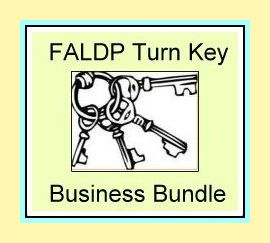 We now offer four Turn Key Bundles, starting at $699. All include membership and the Avoid UPL Course. Each of the bundles also includes up to three course choices and business products.



Choose your best bundle. We're offering more options so that you get more of what you want. You can still purchase any of our services one at a time. Our bundles provide you a way to save. We'll be happy to help you calculate your savings, just give us a call at 800-515-0496, or explore this site to find all the information you'll need.
---
FALDP Webinar Follow Up - June 13
On June 13, we hosted a webinar focusing on UPL – unauthorized practice of law. Members shared their experiences with the Florida Bar's UPL Committee and we talked about avoiding the pitfalls of UPL. I want to make clear, that I never want to scare any document preparer away from our industry by having discussions and training about UPL. I only want people to be aware of the rules, follow them to the best of their ability, and keep in mind that many times the allegations are unfounded. Historically, almost all of the investigations of our members have been dismissed.
Consider UPL investigations an occupational hazard. Like an electrician has to be careful not to let the wrong wires touch each other, and a roofer has to be careful not to fall off the roof. Compared to those possible outcomes, a UPL investigation is not quite so scary – certainly not life threatening.
And, even more than that, remember what we're here for. Keep in mind why you do what you do to begin with. We literally change lives for the better. And, do so at a lower cost than a consumer can find elsewhere. Most of our customers want to save money, or simply cannot afford an attorney at all … ever. In some situations, it is not cost effective for a consumer to hire an attorney, for example, someone being sued for a debt that is less than a few thousand dollars, might pay more in attorney fees than if they just paid the debt.
With a document preparer's assistance and a few hundred dollars consumers can
Get divorced, and get out of a marriage that has gone bad;

Declare bankruptcy, and get out from under crushing debt;

Early terminate probation, so they can get a better job;Expunge or seal a criminal record, to clear their name;

Settle an estate, to transfer their inherited assets into their own name;

Plan for their own death, so that their heirs don't have to wonder what they would have wanted;

Change their name, to feel better about who they are;Adopt their stepchild, to make that child feel more a part of the family;

Adjust their child support, to better match the changed circumstances in their lives;
Change child custody, as the family changes and the need arises;

Help an immigrant family with their citizenship documents, making that family become official U.S. citizens.
Every single one of these document projects changes people's lives for the better. To me, knowing this, minimizes the prospect of a possible unfounded UPL investigation. Every time.
If you would like us to host a webinar on any topic or have another topic to suggest, please send us an email. staff@faldp.org .
---
New Private Facebook Group
So many people who were not FALDP Members were asking to join the FALDP Members FB group, that we started a new group. Its called Florida Pro Se Help It is open to pro se litigants and document preparers alike. But, it is not meant to be a commercial group, just people helping people. Pro se litigants are very confused about courthouse closing and procedure. And, most do not have the ability to search out the information they need.
---
Don't forget to SUBSCRIBE!
We have a growing list of videos on our channel - FALDP on YouTube They are meant to explain, inform, and advertise our services. Please take a look, make a comment, and help us spread the word about our members' services.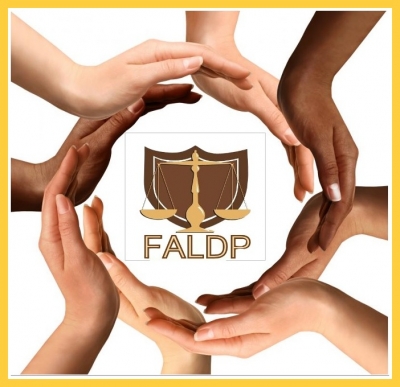 ---
FALDP Certification
Members receive information about the FALDP Certification process in their Welcome Package when they join. Our FALDP Certification is 100% voluntary, and is meant to allow members to show consumers that they are serious about their business, and have gone the extra mile to distinguish themselves. Only members in good standing who have completed the certification process are allowed to display the FALDP Certified Badge.



Attention FALDP Certified members. Don't forget to provide us with your list of completed CEUs so that you can maintain FALDP Certification. This list is due no later than July 31. Completing 10 CEUs is the only requirement to maintaining FALDP Certification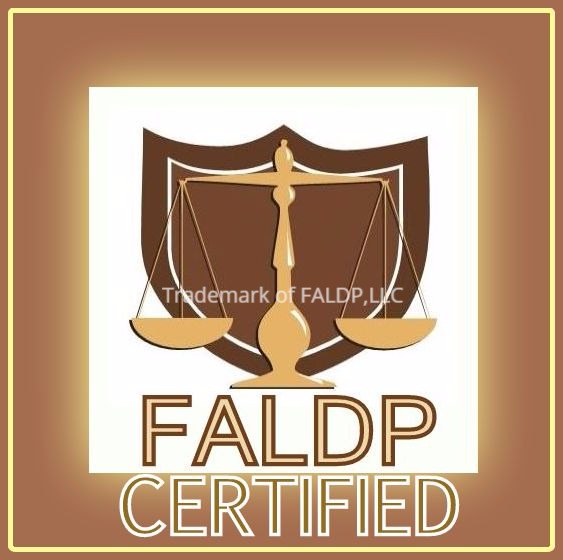 Are you FALDP Certified yet? If you've already earned your certification, remember to keep track of your CEUs so that you can maintain certification. There are many ways to earn CEUs:
Take FALDP online courses - CEU'S vary

Join the FALDP private Facebook Group One CEU

Become an affiliate for our FALDP endorsed Parenting Course One CEU

Answer questions/ comments in the Ask the Members' Forum One CEU for every three answers

Attend our annual conference Five CEUS

New Sign up for the Virtual Providers designation (inside the Members Only pages)One CEU

Sign up for the RON Certified Directory- One CEU

Attend our webinars THEY'RE BACK! One CEU for each webinar attended.

These are just a few ways to earn CEUs to apply for or maintain certification. Complete Certification Information information is on our site. To take the exams and apply for FALDP Certification go to the Members Only pages.
FALDP Membership is your first step to Certification.
---
FALDP Logo Display Guidelines
We are issuing Video Logos to members when they join or when they renew membership. The Video Logo is the only proper way to display the FALDP logo on your website, in social media, and in any online advertising.
According to FALDP's logo display guidelines, members who have a website are required to display the FALDP logo on their site. The size should be large enough for people to read, something around 400 x 400 pixels. And remember to consider people who may view your site on their phone. Size matters. This video logo helps consumer verify FALDP membership, and also gives more explanation as to what FALDP is all about.
We have been phasing this in for several months, beginning with new members, and now we're providing members with the FALDP Video logo upon membership renewal.
We realize that not everyone has received their video logo yet. Please bear with us. Members may continue to use the static logo on their site, while waiting to receive their video logo. And the static logo can always be used on print advertising, letterhead, business cards, etc.
---
Parenting Course Affiliate Opportunity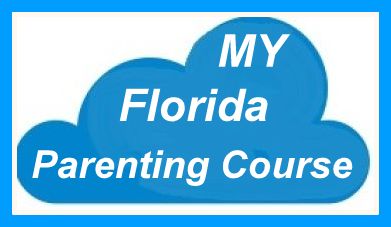 Our Parenting Course Affiliate Program is here. All FALDP members who refer divorcing/ separating parents to our FALDP endorsed Parenting Course can participate. No need to sign up. Consumers pay $29.99 or $14.99 for low income and indigent. Referrers receive $3.00 for every full pay referral, and $1.50 for low income/ indigent referral. When consumers enroll in the course, have your customers enter your name as the referring party, and keep track of who you referred. Send us an invoice by the 10th of the month for all referrals in the previous month, and we'll send you your affiliate compensation. We can send payment through Google Pay or Paypal only. And, remember it is up to you to send us an invoice or request for payment. Simple?
When your affiliate income reaches at least $15. we'll let you know, so that you can request payment.
---
Reminders
Business presence in Florida
Don't forget to renew your Limited Liability Company. Notices went out from the Division of Corporations already. You have until May 1 to renew without penalty.
Business presence in Florida - Members who are not physically in Florida are required to maintain a business presence in Florida. This means if you are physically located out of state, you must either form a Florida corporation or Florida LLC, or register as a foreign entity.
Mandatory Course - Avoid UPL! - To be taken annually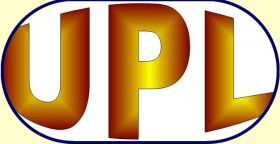 Most members have completed this course by now. If you have not yet taken this course, please do so as soon as possible. This is a Members Only course. If you did not purchase this course when you joined, you can register for it inside the Members Only area. Members who have not completed this course between August 1, 2019 and July 31, 2020 may be suspended. Suspension means that your information will be removed from the Member Directory and you'll be required to remove the FALDP logo from yur advertising. Members are required to take this course every year. It is your responsibility to let us know you've completed the course by taking the quiz, completing the essay, and/ or submitting the exit survey. If you have any question as to whether you completed the course - contact us. This course was designed to protect our members from falling into the vast sea of nothingness and confusion, also called a UPL investigation.
---
Ruth Recommends:
Apache OpenOffice
OpenOffice is a robust program comparable to Microsoft Word. It is also FREE. You can get it here: open office download
Foxit PDF Program
I highly recommend Foxit Reader as a free alternative to Adobe Acrobat. One of the best features (besides that its free) is that the typewriter allows you to type into most PDF documents, even though they're not fillable.
Parenting Course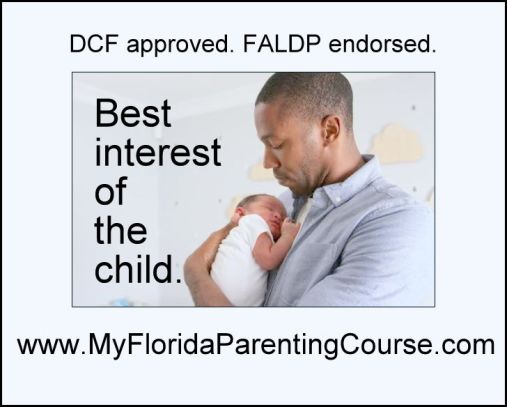 Parental Education and Family Stabilization Course is mandatory for all divorcing couples who have children; and all people seeking a paternity action. The cost is $29.99 and $14.99 for indigent.Here's the link directly to the - Parenting Course
Private Investigation Services

Do you or your document preparation customers need help from a Private Investigator: Dan Womack can help with locations for child support, missing spouse, and other services. Dan is a licensed Florida Private Investigator and a former FALDP member. Contact him directly Womack PI Office: (772) 672-4844
Fax: (772) 672-7130

Don't have a site yet? Try Monarch Web Strategies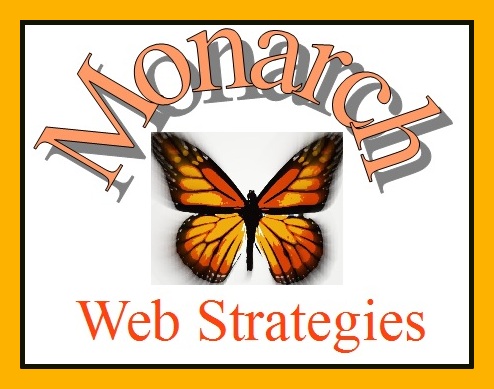 Horizon Research Network is one of our associated sites which includes our design services. We build business websites for FALDP members for only $500, which includes your domain name and first month's hosting. And, have you seen our whiteboard videos online?We can create a custom whiteboard video to promote your business. Once built its yours to use in any of your advertising or promotions. Contact us for a custom quote.
---
FALDP Private Facebook Group
---
About one third of our membership has joined the FALDP private Facebook group. We created it to make it easier to interact with each other. So far, people have given work referrals to one another; asked questions to the group; received help in locating a form; and discussed various issues. If you're working toward FALDP Certification, you earn one CEU just by joining the group. So, what are you waiting for? Look for the private group after going to the official FALDP Facebook page at FALDP,LLC on Facebook.
---
Member's Announcements & Contributions
Have something to share?
We accept member's announcements and appreciate your contributions. If you have an announcement about your business, an expansion of services, moving your offices, or winning awards, please send us the information and we'll include it in our newsletter. Your announcement needs to be pertinent to your business, we are unable to include announcements about other trade associations, clubs or groups.

If you would like to write an article, editorial, opinion piece, or web page please let us know. We are always in need of fresh information and insights.
---
FALDP Contact Information:
Main number – (941)237-0951
Toll free - (800)515-0496
Email – staff@faldp.org



PLEASE LINK YOUR SITE TO WWW.FALDP.ORG