The FALDP Docket
Volume 10 Issue 8; August 2020
This is our monthly newsletter. We publish this for the benefit of FALDP members, legal document preparers, and friends. Published monthly since May, 2010
Announcements
Membership
The Membership Renewal period ended on July 31. We're pleased to see our members continuing commitment to our industry. Our association is nothing without its members! If you are a Florida legal document preparer, and have not yet joined, we're always accepting applications. Visit our Membership Page for details
If your membership lapsed, and you left us in good standing, you can join again. If you rejoin within 30 days of your lapse, there is no need to submit a new application.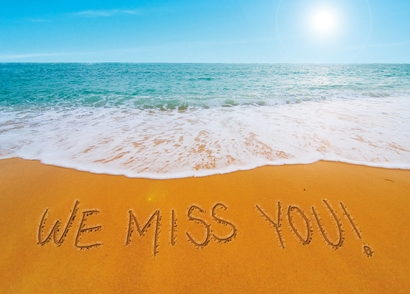 ---
Conference October 3, 2020
We've decided to host our 2020 Conference as a virtual conference due to the coronavirus.
AGENDA
10:00 – Ruth Tick Introduce the Day – meet & greet.

10:30 – Interviews with some of our long time members.

11:00 – Internet Marketing

12:00 – Break for lunch. However the conference will remain live so that attendees can communicate and ask questions.

1:00 – Discuss FALDP Best Practices Guidelines.

2:00 – Brainstorming session – How can FALDP better serve its members?

3:00 – Watch Party on YouTube – "Bridging the Justice Gap"

4:00 – Wrap Up

For the first time ever, and for obvious reasons, we'll host our 11th Annual Conference as an online event. Members - mark the date! And, if you're a document preparer and not yet a member, there's still time to join. 800-515-0496.
We'll add more and more information as we get closer to the date. Be sure to check for updates in this monthly newsletter. And check our Annual Conference page to register. And go to our Conference Info Page to learn more.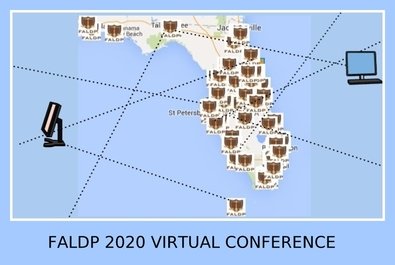 Members - We Need Your WHY Videos.
Send me your WHY video. We're creating an FALDP documentary and want to compile videos from our members. You can make the video on your phone or tablet. Please keep it short - no more than 1-2 minutes. Its a WHY video because you're giving your personal story as to why you're in this business. Why you started it, why you stayed. Why you like it. See what I mean? Please keep it real. I am not looking for videos about how much you enjoy helping people - we all do. Send it to faldp2010@gmail.com as an MP4. By sending your video you're consenting to it being used as part of our FALDP documentary and being uploaded to our You Tube Channel.
---
FALDP Certification & Virtual Provider Renewal
FALDP Certified Members - Most of our FALDP Certified members failed to provide us with any accounting of CEUs since August 1, 2019. For that reason, we now have very few FALDP Certified members. We are allowing members who were certified, but did not provide the CEU information to be reinstated at no charge, through September 30, 2020.To become reinstated, submit your CEUs through the Members Only area. go to the FALDP Certification pages to find the form. After that date, you will need to pay the FALDP Certification fees to become certified once more.

Virtual Providers - Likewise, several members failed to renew their Virtual Provider listing. If you want to have the Virtual Provider designation, please submit the form through the Members Only area, and pay the fee. Its $30 per year.

Both of these can be taken care of inside the Members Only page

The password to the Members Only pages changed on 8/1, we sent out email notices to all. If you did not receive it, call us at 800-515-0496 or email staff@faldp.org.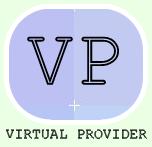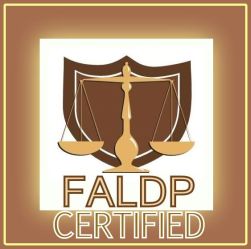 ---
Turn Key Bundle Update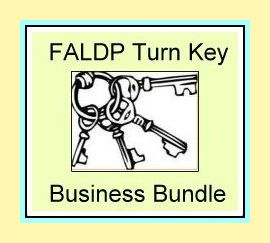 We now offer four Turn Key Bundles, starting at $699. All include membership and the Avoid UPL Course. Each of the bundles also includes up to three course choices and business products.
Choose your best bundle. We're offering more options so that you get more of what you want. You can still purchase any of our services one at a time. Our bundles provide you a way to save. We'll be happy to help you calculate your savings, just give us a call at 800-515-0496, or explore this site to find all the information you'll need.
Now through October 1, we're waiving the conference fee for all new purchases of any Turn Key Business Bundle. And, this also applies to an upgrade from a regular membership to a Turn Key Bundle, regardless of your date of joining.
---
Next FALDP Webinar 9/12
We'll host our next FALDP Webinar on Saturday, September 12 @ 11:00 am. Keep an eye out for an invitation from anymeeting.com in the week prior. We changed the last webinar discussion (8/8) at the last minute, so we did not discuss our original posted issues. So, on the upcoming 9/12 Webinar we will discuss those issues:
This webinar will focus on customer service, handling the difficult customer, and getting paid what you're worth. In addition, we'll provide more information about our upcoming conference.
Remember our webinar platform works best on a laptop or desktop. If you join on a phone, check to see if there is an app you need to download to be able to fully participate.
Virtual Meeting Etiquette
During a time like this, virtual meetings are a necessity. These can be agonizing if not done right.
Online meetings come with peculiar liabilities. Basic etiquette can solve these.
1. The Golden Rule: Treat your online meeting like a regular meetingArrange your day so that you can be present during the meeting. If it were not an online meeting, it would be in a meeting room with everyone there and participating. The fact that it is an online meeting does not make it okay to do the groceries while attending the meeting.Get comfortable in a chair at a desk. Have your coffee or water handy. Are you able to take notes? Use a device that makes it easy to see slides or other content. If you're not set up well, you could hold up the meeting by asking for data that is visible to all but you. A tablet or PC is usually good for viewing slides, but a smartphone isn't always.
2. Avoid Background Noise - In line with the Golden Rule, set up for the call in a suitable meeting-like environment. If a face to face meeting cannot happen there, don't do an online meeting there.It is good etiquette to mute yourself if there is background noise coming from your environment. But the mute button hampers the natural flow of communication. A speaker can feel alone when others are too silent.
3. Arrange a Good Internet ConnectionSet up to avoid the "poor bandwidth" situation. If you are driving and are on your cellphone, your fellow meeting attendees will struggle to hear you . Why didn't you bother to arrange your day better?Had this been a regular meeting, would you be driving through a rain forest?
4. Use a Good HeadsetAvoid a headset that winds up under your nostrils making you sound like Darth Vader.
5. SpeakThis actually falls within the realm of etiquette. It is easier for everyone to engage in a real-life meeting. We need to show more effort during online meetings.As a starting point, if your software and bandwidth permit, use video as requested. This is the closest approximation to a real-life meeting. Visual elements enhance communication. Attendees will see your agreement before they hear it. This speeds things up.
If your attire is not appropriate for camera, get changed. If a camera makes you uncomfortable, remember that people see you in real-life anyway.
Sometimes, bandwidth, software or even number of attendees make video impractical. In the absence of visual perception, the only evidence of your presence is your voice. For these meetings to work, you have to speak. Not speaking is like arriving at a regular meeting and hiding under the table. You are there but you don't want anyone to notice.
Find appropriate ways to use your voice to keep the flow of communication alive. Give acknowledgments, ask questions and offer quick comments. Use your voice more than you would do in a regular meeting. This shows that you are attentive and it keeps everyone engaged.
Many people use text chat during online meetings. They seem more comfortable using this feature to speak. Alerts can become distracting, especially when people start asking questions by text. As much as you won't interrupt someone in real life, don't text chat while someone is speaking.
It is best to use the text feature at the speaker's instruction. For example, a speaker might ask a question or run a quick poll and ask for your responses by text chat. Otherwise use your voice to keep the flow as natural as possible.
---
Don't forget to SUBSCRIBE!
We have a growing list of videos on our channel - FALDP on YouTube They are meant to explain, inform, and advertise our services. Please take a look, make a comment, and help us spread the word about our members' services.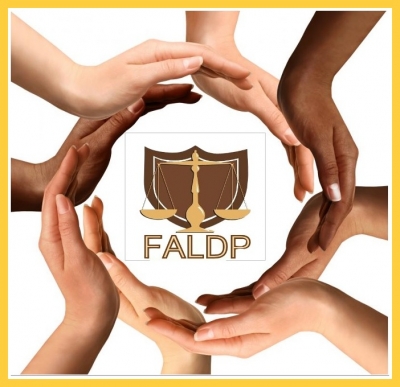 ---
FALDP Logo Display Guidelines
When you request your video logo, please do so by sending us an email stating your areas of coverage, counties, all of Florida, etc; and your business name. And attach your logo if you have one.Email us at FALDP2010@gmail.com
We are issuing Video Logos to members when they join or when they renew membership. The Video Logo is the only proper way to display the FALDP logo on your website, in social media, and in any online advertising.
According to FALDP's logo display guidelines, members who have a website are required to display the FALDP logo on their site. The size should be large enough for people to read, something around 400 x 400 pixels. And remember to consider people who may view your site on their phone. Size matters. This video logo helps consumers verify FALDP membership, and also gives more explanation as to what FALDP is all about.
We have been phasing this in for several months, beginning with new members, and now we're providing members with the FALDP Video logo upon membership renewal.
We realize that not everyone has received their video logo yet. Please bear with us. Members may continue to use the static logo on their site, while waiting to receive their video logo. And the static logo can always be used on print advertising, letterhead, business cards, etc.
---
Parenting Course
Parental Education and Family Stabilization Course is mandatory for all divorcing couples who have children; and all people seeking a paternity action. The cost is $29.99 and $14.99 for indigent.Here's the link directly to the - Parenting Course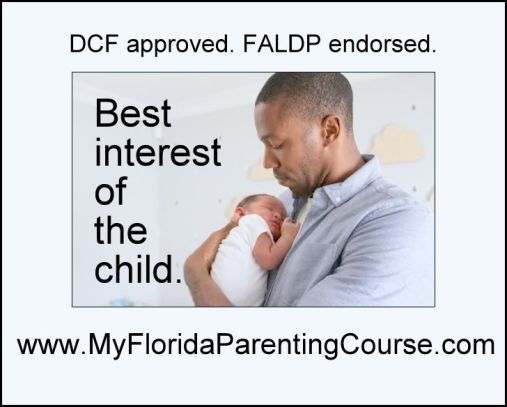 Parenting Course Affiliate Opportunity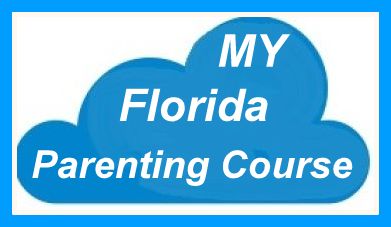 Our Parenting Course Affiliate Program is here. All FALDP members who refer divorcing/ separating parents to our FALDP endorsed Parenting Course can participate. No need to sign up. Consumers pay $29.99 or $14.99 for low income and indigent. Referrers receive $3.00 for every full pay referral, and $1.50 for low income/ indigent referral. When consumers enroll in the course, have your customers enter your name as the referring party, and keep track of who you referred. Send us an invoice by the 10th of the month for all referrals in the previous month, and we'll send you your affiliate compensation. We can send payment through Google Pay or Paypal only. And, remember it is up to you to send us an invoice or request for payment. Simple?
When your affiliate income reaches at least $15. we'll let you know, so that you can request payment.
---
Reminders
Business presence in Florida
Business presence in Florida - Members who are not physically in Florida are required to maintain a business presence in Florida. This means if you are physically located out of state, you must either form a Florida corporation or Florida LLC, or register as a foreign entity.
---
Mandatory Annual Course - Avoid UPL!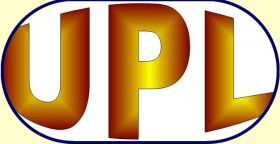 Most members have completed this course by now. If you have not yet taken this course this year, please do so as soon as possible.Those of you who have never taken this course, will receive a letter soon, prompting you to do so. This is a Members Only course. If you did not purchase this course when you joined, you can register for it inside the Members Only area. Members who have not completed this course may be suspended. Suspension means that your information will be removed from the Member Directory and you'll be required to remove the FALDP logo from your advertising. Members are required to take this course every year. It is your responsibility to let us know you've completed the course by taking the quiz, completing the essay, and/ or submitting the exit survey. If you have any question as to whether you completed the course - contact us. This course was designed to protect our members from falling into the vast sea of nothingness and confusion, also called a UPL investigation.
---
Don't have a site yet? Try Monarch Web Strategies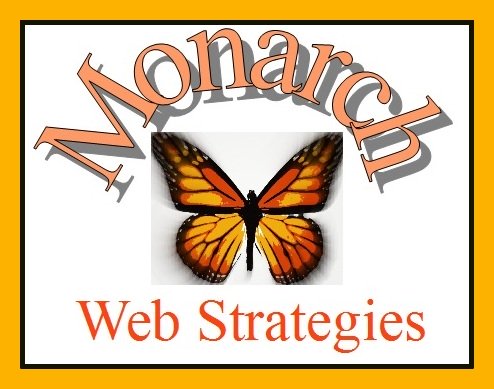 Horizon Research Network is one of our associated sites which includes our design services. We build business websites for FALDP members for only $500, which includes your domain name and first month's hosting. And, have you seen our whiteboard videos online?We can create a custom whiteboard video to promote your business. Once built its yours to use in any of your advertising or promotions. Contact us for a custom quote.
---
FALDP Private Facebook Group
About one third of our membership has joined the FALDP private Facebook group. We created it to make it easier to interact with each other. So far, people have given work referrals to one another; asked questions to the group; received help in locating a form; and discussed various issues. If you're working toward FALDP Certification, you earn one CEU just by joining the group. So, what are you waiting for? Look for the private group after going to the official FALDP Facebook page at FALDP,LLC on Facebook.
---
Member's Announcements & Contributions
Have something to share?
We accept member's announcements and appreciate your contributions. If you have an announcement about your business, an expansion of services, moving your offices, or winning awards, please send us the information and we'll include it in our newsletter. Your announcement needs to be pertinent to your business, we are unable to include announcements about other trade associations, clubs or groups.

If you would like to write an article, editorial, opinion piece, or web page please let us know. We are always in need of fresh information and insights.
---
FALDP Contact Information:
Main number – (941)237-0951
Toll free - (800)515-0496
Email – staff@faldp.org



PLEASE LINK YOUR SITE TO WWW.FALDP.ORG