12th annual faldp conference
Meet Our Guest Speakers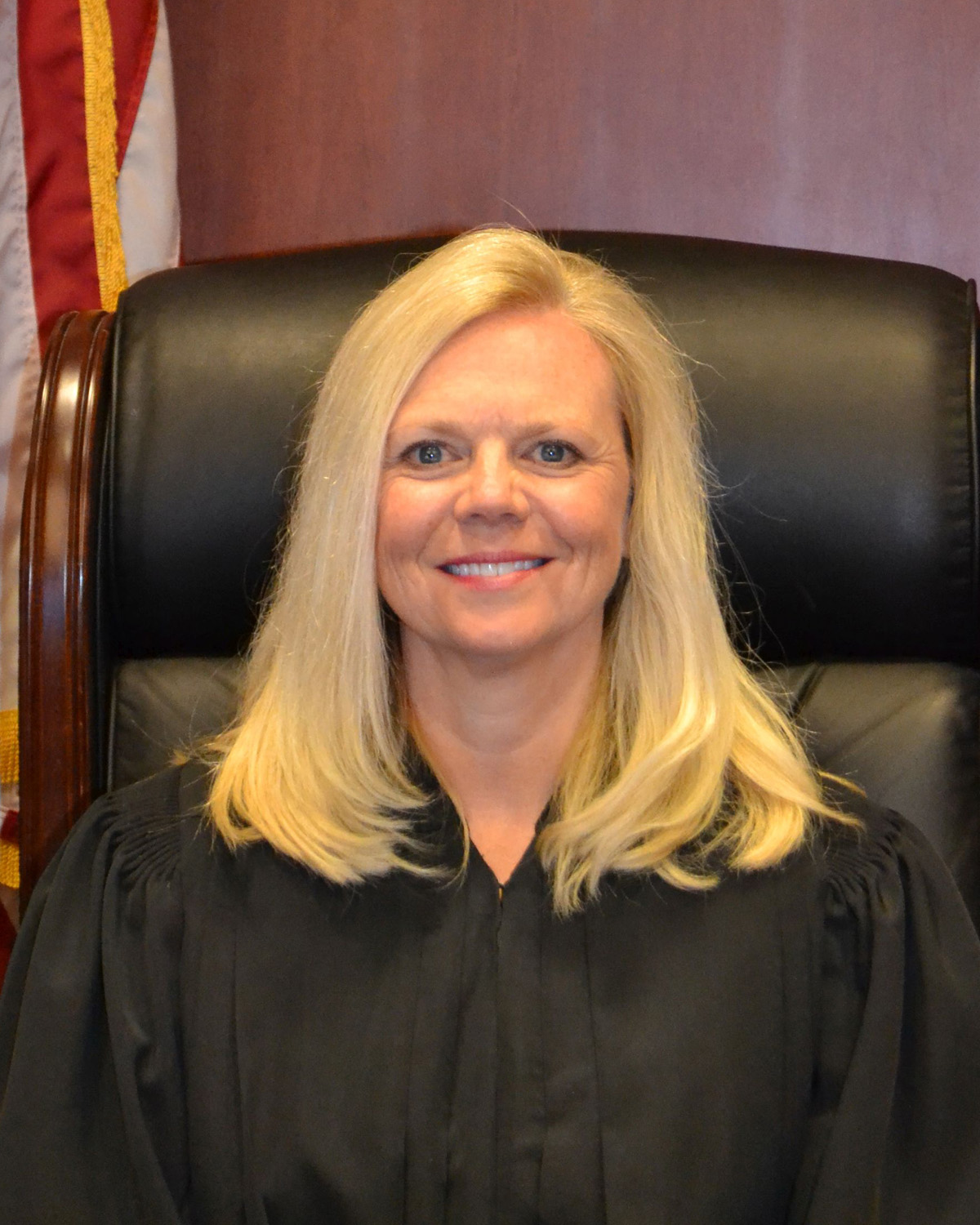 We are pleased to have as our first guest speaker of the day, the Honorable Judge Blackburn who graciously agreed to speak with our group. Judge Blackburn will be explaining: "What Family Court Judges Want Pro Se Litigants to Know".  
Circuit Judge Elizabeth A. Blackburn was appointed to the bench in 2015. Prior to becoming a judge, she was a prosecutor and homicide division chief in the State Attorney's Office of the Seventh Judicial Circuit. She worked in private practice for more than 20 years. She is board certified in Marital and Family Law and has served as chair of the Family Law Rules Committee of the Florida Bar. Judge Blackburn has an undergraduate and a master's degree from the University of Kansas and a juris doctor from Stetson University College of Law. She currently hears family cases at the Volusia County Courthouse in DeLand.
Trish Giaccone began working at the Family Life Center in November 2007 as an Outreach Advocate. She filled many roles becoming the Executive Director in June 2011 and ultimately the Chief Executive Officer in 2015. She is a Florida Registered Mental Health Counselor Intern and a National Board Certified Counselor. Trish has provided training regarding Dynamics of Domestic Violence, the Power and Control Wheel, Sexual Assault, Sexual Harassment, Healthy Relationships and Cultural Competency to law enforcement agencies, the Department of Children and Families, Community Partnership for Children employees, mental health service providers and the general population for over 12 years. Trish partnered with Daytona State College for a 3 year federal grant as an expert panelist regarding Teen Dating Violence, Domestic Violence, Stalking and Sexual Assault. Trish serves on the Flagler Cares Board of Directors and the United Way of Volusia & Flagler Counties Board of Directors and has served as a past member of the: Flagler County Sexual Assault Task Force, Steering Committee of the United Way of Volusia Flagler Counties, Flagler County Safe Havens Visitation Center Core Committee, Flagler Homeless Task Force, past-president of the Flagler Business Women, past chair of the Flagler County Domestic Violence Task Force and past board member of the Flagler County Family Assistance Center a/k/a the Cold Weather Shelter. Trish is also a graduate of the Flagler County Chamber of Commerce Leadership Flagler Class 21.  
Jack Phifer is a Certified Mentor in SCORE and serves as the Director of University/Education Relations for SCORE Volusia/Flagler. He is currently a Board of Directors Advisor at Moroch Partners marketing services agency. Previously, he was a Senior Vice President at the Leo Burnett Company for 23 years, where he led major consumer goods accounts in the US and managed international offices across Latin America, North Africa and the Middle East. Jack's consumer marketing experience includes clients such as Procter and Gamble, General Motors, McDonald's, Coca-Cola, Kellogg's and Western Union Financial Services. He has been involved with all 5 editions of the college level strategic planning text, "Advertising Campaign Strategy", and has been closely involved with developing next generation marketing talent for the last 20 years. He has been involved with SCORE since 2008. Jack is a native of Florida. He completed his undergraduate degree at Florida State University and earned his M.S. from the University of Illinois in Urbana-Champaign. He can help you with strategic planning, branding development and company positioning.
Ruth Tick, FALDP Director and Founder, has been preparing documents for pro se litigants since 1998. After working through her own divorce as a pro se litigant, Ms. Tick realized that others must be facing similar obstacles. She attended UCF and completed a B.A. in Legal Studies in 2002, and in 2004 completed an M.S. In Criminal Justice. In 2010, she founded the Florida Association of Legal Document Preparers (FALDP) which has been going strong ever since. Now, in 2021, FALDP is recognized throughout the state as a hub of legal information; and a resource for pro se litigants when they need it. In addition, FALDP serves as a small business incubator for individuals who want to start their own document preparation business by providing ongoing educational opportunities and business support.   
You May Also Like
Annual Conference - Registration Page
Copyright 2010-2022 ~ All rights reserved.
Follow us on Facebook!