Click to Call for Mobile Users - 800-515-0496
Conference Info - 8th Annual Conference Postponed to 5/5/18
Our EIGHTH ANNUAL CONFERENCE which was scheduled for Septemeber 16, 2017, has been rescheduled for May 5, 2018, also at the Fountain Beach Resort in Daytona Beach  Those who already paid have the option to request a credit for the conference when it is rescheduled and a waiver of their next membership fee; or a credit for online courses of $170; or a refund of $95. All registrants were sent an email to the email address entered on their registration form.. For and more information please visit our Annual Conference page.
FALDP has a booth at the Small Business Expo in Tampa on October 26, 2017. Booth #327. Please come see us there, if you can! Click the link for details, free registration - http://bit.ly/2cLJx2Z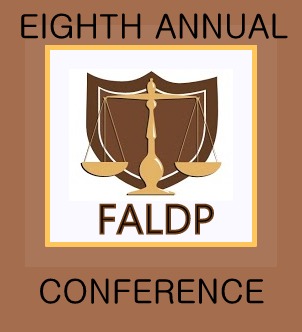 Conference Speakers
At this time, we are unsure of our guest speakers. We will announce guest speakers as soon as we have more information.  We'll be adding information as we go on this page, as well as in our newsletter, and on our Facebook page.
Ruth Tick
Ruth Tick is the Director, a co-founder and charter member of the Florida Association of Legal Document Preparers. Since 2010, Ruth has promoted the legal document preparation industry as an alternative to traditional legal services. Although, document preparation services are not a substitute for attorney services, sometimes all a consumer needs are the correct forms correctly completed. In addition to providing consumers a means and place to find a document preparer who can assist them, Ruth has created a robust web presence to assist document preparers in becoming better educated, prepared, and informed - to efficiently assist consumers. The association website - www.faldp.org - includes basic and vital information to point consumers in the right direction to proceed on their own or discover early on that proceeding on their own (pro se) is not a good option. Learn more about how we started.
We allow attendees to bring along a guest at no additional charge as long as we have seats available.
Click on the heading above to travel back in time, and see photos and videos of FALDP Conferences in the past.
---
Follow us on Facebook!