10th annual faldp conference
We're excited about our upcoming conference. If you're not yet a member - there's still time to join. This year we have three exciting guest speakers. You can read more about them on this page. Book early as space is limited. We don't want anyone to be left behind!  
Please mark your calendar for September 14 and plan on joining us at the Fountain Beach Resort in Daytona Beach for the 10th Annual Conference. Register Here.
Agenda
 9:00 – Introduce the Day – FALDP Director, Ruth Tick - This year's theme is – The Journey Continues – and to that end we'll discuss the past, present and future of FALDP and our industry.
10:00 – Domestic Abuse Awareness – Trish Giaccone, CEO of Family Life Center in Flagler County. Domestic abuse and domestic violence is widespread, insidious, and often hidden. We hope to raise the awareness of our members so that we will be better able to refer victims to appropriate resources.

11:00 – Courtroom Interpreters Program – Candra Erickson, Supervising Court Interpreter, 7th Judicial Circuit - Florida's population includes over 20% of people who speak Spanish at home, and approximately 11% of people living in Florida have limited English proficiency. Courtroom proceedings that can be understood by the affected parties is a right. Courtroom interpreters help protect that right.

12:00 – Lunch – We provide lunch at no charge.

1:00 - History of the Document Preparation Industry – We'll discuss landmark cases, industry pioneers, and FALDP accomplishments to date.

2:00 – The Future and Back: A Trip on How Far We Have Come and Where We Are Going.  – Guest Speaker and FALDP Member, Richard Granat will discuss the future of the document preparation industry.
3:00 - A Look Ahead for FALDP – Ruth Tick will discuss ongoing and future projects to benefit FALDP members and the consumers we serve.

4:00 – Prizes and giveaways, wrap up. 
Speakers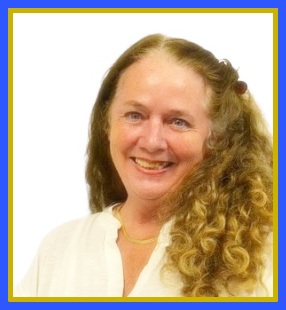 Ruth Tick, is the Founder and Director of the Florida Association of Legal Document Preparers. Over 20 years ago she broke free from a violent and abusive marriage; and spent many months in and out of court before the divorce was final. Never able to afford counsel, she learned first hand the difficulty that pro se litigants face in navigating the court system. Inspired by the experience, she enrolled in the University of Central Florida with the long term goal of attending law school. She graduated with a B.A. in Legal Studies in 2002. Due to family commitments, she was unable to attend law school, and instead earned an M.S. in Criminal Justice, also at the University of Central Florida. After operating her document preparation business for some time, she founded the Florida Association of Legal Document Preparers in 2010, and has absolutely no regrets that she never attended law school. Ms. Tick fully enjoys the privilege of helping consumers with their documents, helping other document preparers grow their businesses, and supporting Florida's growing legal document preparation industry.  
---
Trish Giaccone CEO of the Family Life Center of Flagler County, began working at the Family Life Center in November 2007 as an Outreach Advocate. She filled many roles becoming the Executive Director in June 2011 and ultimately the Chief Executive Officer in 2015. Trish has a Bachelor's Degree in Supervision and Management and Master's Degree in Clinical Mental Health from Stetson University. She is a Florida Registered Mental Health Counselor Intern and a National Board Certified Counselor. Trish has provided training regarding Dynamics of Domestic Violence, the Power and Control Wheel, Sexual Assault, Sexual Harassment, Healthy Relationships and Cultural Competency to law enforcement agencies, the Department of Children and Families, Community Partnership for Children employees, mental health service providers and the general population for over 12 years. Trish partnered with Daytona State College for a 3 year federal grant as an expert panelist regarding Teen Dating Violence, Domestic Violence, Stalking and Sexual Assault. Trish serves on the Flagler Cares Board of Directors and the United Way of Volusia & Flagler Counties Board of Directors and has served as a past member of the: Flagler County Sexual Assault Task Force, Steering Committee of the United Way of Volusia Flagler Counties, Flagler County Safe Havens Visitation Center Core Committee, Flagler Homeless Task Force, past-president of the Flagler Business Women, past chair of the Flagler County Domestic Violence Task Force and past board member of the Flagler County Family Assistance Center a/k/a the Cold Weather Shelter. Trish is also a graduate of the Flagler County Chamber of Commerce Leadership Flagler Class 21.  
---
Candra Erickson has over 15 years of experience as a court interpreter. She is currently the Supervising Court Interpreter for the 7th Judicial Circuit. In 2006, she began her career in Florida's State Court System in Orlando in the 9th Circuit as a staff interpreter and also worked in Gainesville, FL in the 8th Circuit as the Court Interpreter Program Specialist. Prior to moving to Florida, Ms. Erickson worked as a contractor in the South Carolina courts and for private attorneys and agencies. She has co-taught a variety of topics related to her profession, particularly Court Interpreting Ethics and most recently was a co-faculty presenter at the Florida Court Personnel Institute for Court Management course on Purposes and Responsibilities of the Court. Ms. Erickson was appointed by the Florida Supreme Court to serve a 3 year renewable term on the Court Interpreter Certification Board and participates in various sub-committees related to the provision and regulation of court interpreting services. She is also a member of the Virtual Remote Interpreting Shared Governance Committee and has actively participated in the integration of video remote interpreting in her own circuit and statewide. Additionally, Ms. Erickson taught English as a Second Language while living abroad in her family's home country of Bolivia. She is currently completing coursework towards an A. S. in Paralegal Studies to expand her knowledge of the legal field. Ms. Erickson obtained her A.S. in Education from Georgia Perimeter College, as well as her B.A in Spanish and M.A. in Bilingual Court Interpreting from the College of Charleston.
---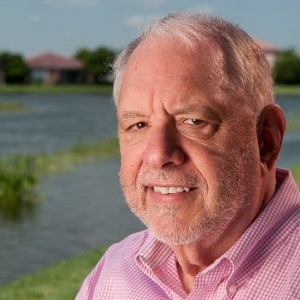 Richard Granat - Richard is a lawyer by training, but not licensed to practice law in Florida. He is the founder and Managing Partner of MD FAMILY LAWYER the first virtual law firm in the State of Maryland focused on divorce and family law, which he still runs from his home in Port St. Lucie, FL. He also started one of the first web-based automated legal forms services in 2001, (SmartLegalForms, since sold).
His newest project is JusticeXpress, a legal solutions company for Florida's residents, (not a law firm), based in Port. St. Lucie, Florida.
Richard was formerly the President and Dean of the Philadelphia Institute for Paralegal Training, the first paralegal education institution in the United States. He was a member of the management team that created the U.S. Legal Services Program when it was housed at the U.S. Office of Economic Opportunity ("the original poverty program"), and the Founder of The Peoples Law Library of Maryland, one of the first statewide legal information websites.
Richard was formerly the Co-Chair of the eLawyering Task Force of the Law Practice Management Section of the American Bar Association , is a Fellow in the College of Law Practice Management, and a member of the Board of ResponsiveLaw, the consumer's voice in the legal system. He also serves on the ABA Standing Committee on the Delivery of Legal Services.
Richard was named a "Legal Rebel" by the American Bar Association Journal in 2009; and also was awarded the Louis M. Brown Lifetime Achievement Award for Innovation in the Delivery of Legal Services  and the James I. Keane Memorial Award for Excellence in eLawyering in 2013.
Richard is a graduate of Columbia University School of Law (J.D. with Honors), the University of Pennsylvania (M.S. in Organizational Development.), and Lehigh University (B.A. with Honors)
Copyright 2010-2019 ~ All rights reserved.
Follow us on Facebook!
Copyright 2010-2019. All rights reserved.