The FALDP Docket
Volume 11 Issue 5; May 2021
This is our monthly newsletter. We publish this for the benefit of FALDP members, legal document preparers, and friends. Published monthly since May, 2010
---
Announcements
---
Early Membership Renewal
Through May 31, early renewal of your FALDP membership is only $65. All members except those who joined after February 28, 2021 need to renew THIS cycle. We realize that our membership renewal cycle may seem a bit strange to some new members, especially if you joined in January or February of this year. But, if you joined in either of those months, you joined at a discount.
Members can put off membership renewal until July 31, but on August 1 your information will be removed from our roster and our site. On June 1, the renewal fee increases to $75. And stays at $75 through July.
Members also have an option to renew their membership in one payment combined with the Conference Registration.
New Membership
Our Membership fee for new members is $104.This includes the fee for the Avoid UPL! Course. Members are to review the information in that course every year, but only need to pay for it once.
Please note, we now require completion of an Entrance Exam prior to submitting your application. This applies to new and returning members.
Take the Entrance Exam, and submit payment and your application on our premium-membership.html page.
---
Annual Conference Registration is OPEN!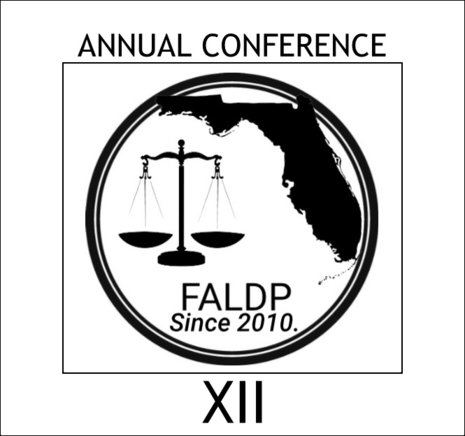 We just love it when a plan comes together! Attend if you can! Our conferences have helped launch new businesses; allowed members to create strategic alliances; and consistently brought our members together as colleagues and friends.
This year we are lucky to have three guest speakers to teach ... to enlighten ... to inspire. Go to our conference page - Annual-Conference2.html to register, and submit payment.
On our conference-info.html page, you can read our speaker's bios.
New members can combine their membership fee with the conference fee. And for new members who purchase a Turn Key Business Bundle - Turn-Key-Business.html or one of our All Course-Bundles.html by August 31, 2021 - the conference fee is waived.
Conference Agenda
9:00 Meet & Greet; Introduce the Day. Time permitting, attendees will introduce themselves.
10:00 Guest Speaker - Judge Elizabeth Blackburn, Administrative Law Judge for the Seventh Judicial Circuit – "What Family Court Judges Want Pro Se Litigants to Know" Her Honor has invited us to submit questions ahead of time. If there is something you've always wanted to ask a Family Law Judge, please send your questions to staff@faldp.org – and, if your question is selected, we'll forward it to the judge in advance.
11:00 Bridging the Justice Gap; We Can Do It! Our theme for this year's conference. We know that consumers struggle everyday to access the legal system and we also know that we are part of the solution.
12:00 Lunch
1:00 Guest Speaker, Trish Giaccone, CEO of the Family Life Center in Flagler County, Florida. Ms. Giaccone will discuss aspects of domestic violence and abuse, and try to answer the question: Why won't she just leave?
2:00 Ethics – What Would You Do? Scenarios for discussion. We'll present a series of common or hypothetical ethical dilemmas and discuss the best solutions.
3:00 Guest Speaker, Jack Phifer, Certified SCORE Mentor. Mr. Phifer will present and discuss: "Perspectives on Entrepreneurship".
4:00 Wrap Up – Prizes, Games, Giveaways


FRIDAY FUN DAY- Friday 9/17




11:00 – Meet on the pool deck at the Fountain Beach Resort to receive your first clue. Depending on the number of participants we'll create teams of at least two people. (Two heads are better than one). We'll go over the rules and hand out T-shirts to all participants to wear during the race.


Once you solve your clue, you'll go to the destination and take a picture to text back. If you text back a correct photo, you'll then be sent your next clue. There will be 5-6 destinations in all, and all within a two or three mile radius. Some destinations may be in walking distance of one another.


You'll need a cell phone with a data plan so that you can look things up and text pictures. A few dollars in cash or quarters will come in handy. Wear comfortable shoes, not a whole lot of walking, but some.


Prizes will be awarded at the end of the race once everyone has returned. At this time the amount of cash prizes has not been determined.

---
Webinars
Taking Your Business to the Next Level
Saturday, May 29th at 11:00 a.m. EST. Whether you're a brand new business or have the urge to expand, this Webinar is for you. We'll help you get past the "what now" feeling, and make sure you know your own clear path to growth and success. Invitations will go out to all members the week prior to the 29th. If you are a current member and do not receive an invitation, please contact us at faldp2010@gmail.com. See you there!
And check this page - training-webinars.html for updates. If you have a request or question about our webinars, call or email us. staff@faldp.org or 800-515-0496. See you there!
---
Why Vaccinate?
The reason medical researchers create vaccines is to provide a better option than taking your chances with the disease. In the U.S. we have eradicated many diseases, because of widespread vaccination programs. Some of these diseases are: Polio, Tetanus, Hepatitis A & B, Rubella, Measles, Pertussis, Mumps, Chickenpox, Diphtheria, and Smallpox. People who grew up in the U.S. are generally required to be vaccinated against these diseases at specified times during their early life. Depending on your age, you may never have been vaccinated for some of these, and may have had the disease itself. I wished a vaccine for Mumps was available to me as a child, as I remember being very ill with the Mumps at age eleven. I was lucky enough to be among the first to receive vaccines for Rubella and Measles, and never had either disease in my life.
Many of the diseases Americans have been vaccinated against are deadly or have long term consequences. For example, Polio is life threatening and can cause paralysis. Polio has been eradicated in the U.S. and in much of the world through vaccines.
During our current pandemic, vaccines have been developed which help to prevent the spread and severity of the coronavirus. Despite the availability of the vaccine, some people continue to be hesitant, despite overall positive outcomes.
According to an April article in Business Insider, the vaccine is 99% effective.

CDC: Out of 75 million fully vaccinated Americans, 5,800 got COVID-19, and 74 died.
The new figures from the CDC also suggest that the authorized COVID-19 vaccines are nearly perfect at preventing death, as clinical trials had suggested: With 74 fatalities in 75 million people fully vaccinated, the vaccines appear to be 99.99% effective. (Ben Gilbert and Hilary Brueck , 4/15/2021)
There's not just one kind of vaccine hesitancy
The big picture: As of late April, 43% of survey respondents said they'd already gotten a shot and another 12% said they plan to go to get one the first day they're able to.
10% said they'll get the vaccine whenever they get around to it, and 21% said they will wait awhile and see before getting the vaccine.
14% of respondents said they won't get a vaccine — virtually unchanged since January.
Three reasons for COVID-19 vaccine hesitancy.

The World Health Organization (WHO) has identified vaccine hesitancy as a leading global health threat. Rejection of the COVID-19 vaccine lessens the probability of herd immunity and could extend the pandemic.
1. Safety and efficacy concerns
The condensed timeline in which the vaccines were developed and received Emergency Use Authorizaton has raised safety and efficacy concerns for some. For instance, concerns about the speed of COVID-19 vaccine development are often based on the mistaken belief that mRNA technology — used for the first two COVID-19 vaccines authorized in the U.S. — is entirely new. But the first successful use of mRNA technology in animals was reported more than 30 years ago, and tremendous mRNA advances have been made over the past decade.
2. Preference for physiological immunity
Herd immunity can be achieved through vaccination or via previous infections, which eventually lead to natural or physiological immunity. The difference in consequences between these two approaches to reaching herd immunity must be clearly understood. Achieving herd immunity through previous infection would take significantly longer, incurring an immense cost in health care resources, as well as lives.
3. Distrust in government and health organization
A key factor in gaining acceptance of a new vaccine is trust. Media misinformation has caused public doubts about disease spread, prevention, lethality, and vaccine safety, and can promote mistrust of the government, policymakers, health authorities, and pharmaceutical companies. Many members of the public have been exposed to conspiracy theories (especially on social media) such as the claims that novel coronavirus was intentionally created by the government or that health organizations have exaggerated COVID-19's lethality for pharmaceutical and/or political gain. Such misinformation calls into question authorities' integrity and undermines efforts to increase COVID-19 vaccine acceptance.
Sources
https://www.aafpfoundation.org/home.html
https://www.businessinsider.com/infected-after-covid-vaccination-cdc-numbers-breakthrough-infections-2021-4
https://www.axios.com/coronavirus-vaccine-hesitancy-polling-d6c0044f-a339-45aa-afcf-66f0f26a2ab0.html

---
New Mark
Coming Soon!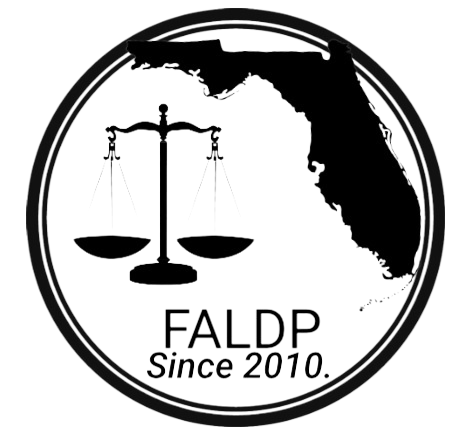 Best laid plans of mice and men ... We used the form from the Sunbiz site to register a new service mark (logo) as a collective mark for use by all of our members. Unfortunately, the form we used was the wrong form, and this error has held up the process. Be patient. We know that some members have requested a video logo, and we prefer to provide you with video logos with the new mark.
As soon as we receive approval from the Florida Division of Corporations we will release this new logo to our members for your use. The idea is that this new logo is an alternative to our existing logo, which will be designated as our "Legacy Logo" and will continue to be available indefinitely. Either or both is meant for our members to use in their advertising, on social media, on their websites, on signage, on printed materials, etc. Technically, these images are called "Service Marks", but logo is a more common term, and seems to describe sufficiently.
We are very protective of our logo, and make regular searches for any document preparer, who is not a member of our association that uses it.
---
You can share our videos & articles!
We have a growing list of videos on our channel. They're all about different aspects of document preparation, branded with the FALDP logo and information. Members are invited to use our videos on their sites, online ads, or on social media. Depending on where you display, you can share from YouTube, by using the share link or embed code.

For example, on your own business FB page, you could share one of our divorce videos, and above it simply state that you are an FALDP member, and you prepare documents for divorce.

Check out our videos here - FALDP on YouTube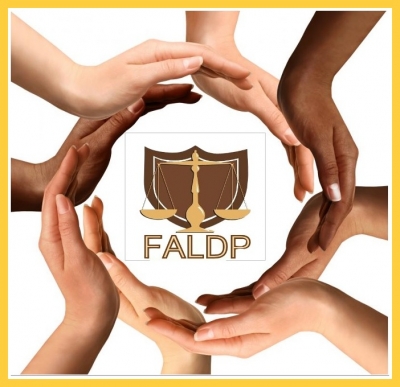 And, FALDP members are also invited to use content from our blog on their site and social media. Check out our searchable blog on Legal Sunshine Please remember to give proper attribution. Almost all blog articles were written by Ruth Tick, a few are guest posts. Excerpts are allowed, as some of the articles are very long. Be sure to state that this is an excerpt of ...
---
Spanish Parenting Course Now Available
The Spanish version of the Parenting Course, offered through our sister company, Horizon Research Network, LLC, has been approved by DCF. We received notification of its approval on October 9th, 2020.
Prices are the same as our English version. $29.99 and $14.99 for low income. Here's the link directly to the Spanish version - spanish parenting course The Spanish version is also displayed on our FALDP site, and can be accessed by going to the English version.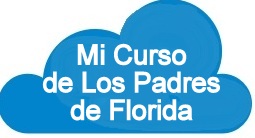 Parenting Course
Parental Education and Family Stabilization Course is mandatory for all divorcing couples who have children; and all people seeking a paternity action. The cost is $29.99 and $14.99 for indigent. Here's the link directly to the - Parenting Course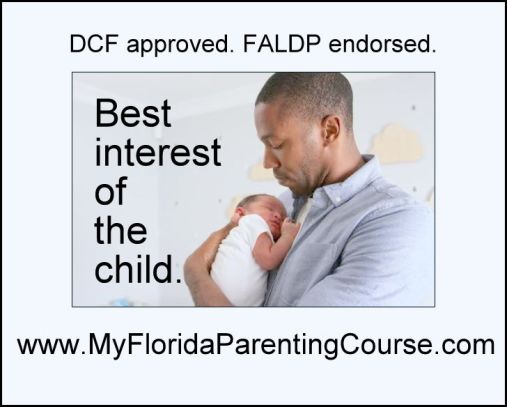 ---
Reminders
Business presence in Florida - Members who are not physically in Florida are required to maintain a business presence in Florida. This means if you are physically located out of state, you must either form a Florida corporation or Florida LLC, or register as a foreign entity.
If you operate your business as an LLC, you should have already received a renewal notice from the Florida Division of Corporations. You must renew no later than May, or incur a penalty.
Make sure you've taken the Avoid UPL! course prior to renewal of your FALDP membership, and since August of 2020. Our renewal period began until April 1, we suggest that you complete the course now (if you haven't done so this year already), so that your membership renewal is not delayed for your failure to complete this course.
---
Don't have a site yet? Try Monarch Web Strategies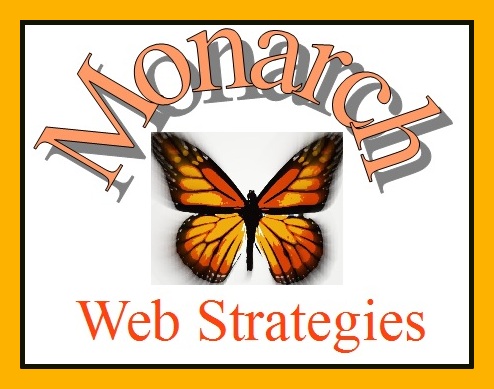 Horizon Research Network is one of our associated sites which includes our design services. We build business websites for FALDP members for only $500, which includes your domain name and first month's hosting. And, have you seen our whiteboard videos online? We can create a custom whiteboard video to promote your business. Once built its yours to use in any of your advertising or promotions. Contact us for a custom quote.
---
FALDP Private Facebook Group
About one third of our membership has joined the FALDP private Facebook group. We created it to make it easier to interact with each other. So far, people have given work referrals to one another; asked questions to the group; received help in locating a form; and discussed various issues. If you're working toward FALDP Certification, you earn one CEU just by joining the group. So, what are you waiting for? Look for the private group after going to the official FALDP Facebook page at FALDP,LLC on Facebook.
---
Member's Announcements & Contributions
Have something to share?
We accept member's announcements and appreciate your contributions. If you have an announcement about your business, an expansion of services, moving your offices, or winning awards, please send us the information and we'll include it in our newsletter. Your announcement needs to be pertinent to your business. We are unable to include announcements about other trade associations, clubs or groups.

If you would like to write an article, editorial, opinion piece, or web page please let us know. We are always in need of fresh information and insights.
---
FALDP Contact Information:
Main number – (941)237-0951
Toll free - (800)515-0496
Email – staff@faldp.org



PLEASE LINK YOUR SITE TO WWW.FALDP.ORG