Touch to Call for Mobile Users - 800-515-0496
Online Course Bundles
We also offer each of these courses as a stand alone course. Please visit our online courses page to learn more about individual courses. Our individual courses are also displayed on the left hand navigation column on this page. Click an icon to go to the registration for that course. If you are interested in more than one course, the best value is one of our Course Bundles. And, please read About our Online Courses to learn about our policies. Our courses are open to anyone who is interested in the information, although they are definitely geared toward document preparers. You do not need to be a member of FALDP to take our courses. If you're a document preparer and not yet a member, learn more about joining on our membership page. 
Flat Fee Course Bundle - Any Three Courses $499
Any three courses for a flat rate - $499. Savings up to $332.00. During the run up to our October 13, the Flat Fee Course Bundle also includes FALDP membership AND the fee for the conference. This special is available through October 12, 2018.
Custom Course Bundle
Build a Custom Course Bundle. Choose any number of courses and you'll receive a 20% discount. Oh the possibilities! Because of the number of possible combinations [220 possible Custom Course Bundles!] we can't post the discounted price for each bundle here. So choose your courses, and we'll send you back an invoice for your Custom Course Bundle. Purchase three courses for as little as $312. for all three. 
---
All Course Bundle $2487 ~ BEST VALUE

Bankruptcy Chapter 7 Course
Estate Planning & Living Trusts Course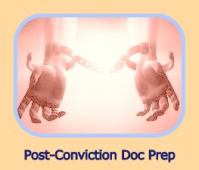 Post-Conviction Document Prep Course
Summary Administration - Probate for Small Estates Course

Divorce Doc Prep Course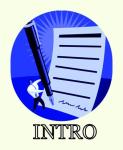 Intro to Preparing Florida legal docs Course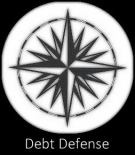 Debt Defense Document Prep Course
Notary Signing Agent Prep Course

Landlord/Tenant Course
Modifications/Parental Responsibility Course

Immigration - Sponsoring a Foreign Spouse Course
Family Adoptions - Stepparent and Relative Adoptions
The All Course Bundle ALSO Includes:
Five E-Books:
Modifying Florida Child Support

Child Support Answer Book

You've Been Sued!

UPL v Legal Access

Florida Family Adoptions
All instant downloads. 
Custom Website:
We build a professional website to help you get your business up and running. The site we build is 5-6 pages, with a top-level domain. Site design; the first month of hosting; and one year purchase of your domain is included.
You save over $500 by purchasing the All Course Bundle 
The $75 annual membership fee is included in the All Course Bundle. Learn more about membership here. 
---
---
Follow us on Facebook!