Florida Civil Indigent Status
---

Civil Indigent Status

---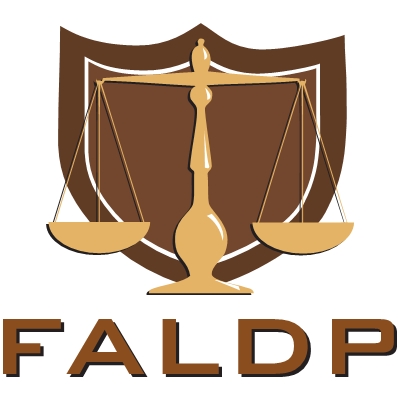 Many people who might qualify are unaware that low income individuals may apply to the clerk of the court for Florida civil indigent status. Based on the application, the clerk determines whether the applicant qualifies for civil indigent status, and court filing fees may be waived.
Civil Indigence Law
The basis for the clerk's determination are found in
Florida Statute 57.082
The
- Florida Civil Indigent
application form can be found on the Florida Supreme Court website, www.flcourts.org; obtained from the clerk of court; or downloaded from this page. It is a one page form which the clerks of court are allowed to assist individuals in completing.
Stated at the top of the form is: "Notice to Applicant: If you qualify for civil indigence you must enroll in the clerk's office payment plan and pay a one-time administrative fee of $25.00."
The applicant completes the form by answering questions about income and debt. The clerk then makes the determination regarding civil indigent status. Clarified in the statutes is the following:
An applicant, including an applicant who is a minor or an adult tax-dependent person, is indigent if the applicant's income is equal to or below 200 percent of the then-current federal poverty guidelines prescribed for the size of the household of the applicant by the United States Department of Health and Human Services.
This page is now available in Spanish. Esta página está disponible en español.
The Federal Poverty Guidelines
The poverty level table for various family sizes may be found at the U.S. Department of Human Services, Administration for Children and Families -
2012/2013 Federal Poverty Guidelines

Further clarified in the statutes is the following:
There is a presumption that the applicant is not indigent if the applicant owns, or has equity in, any intangible or tangible personal property or real property or the expectancy of an interest in any such property having a net equity value of $2,500 or more, excluding the value of the person's homestead and one vehicle having a net value not exceeding $5,000.
Property Owner?
If the individual owns property, or is part owner of property; or has money or liquid assets exceeding $2500; he might not qualify for indigence status. Likewise, if an individual expects to receive property valued above $2500., he will likely not qualify for indigence status.
But, an individual may qualify for indigence status even though he owns a home, providing it is his homestead. And, an individual may own a vehicle and qualify for indigent status if his vehicle has a net value of $5000. or less. It seems that the inclusion of the phrase "net value", rather than simply "value" indicates that the $5000. value ceiling applies only to his ownership interest in the vehicle.
So if that individual were making payments on the vehicle, and the vehicle itself were valued above $5000., but his ownership interest was less than $5000. then he still may qualify for indigence status. Otherwise the value of a vehicle is likely based on NADA or Bluebook values.
Filing Fees Are Going Up
In 1992 the fee for filing for a divorce was $115.; in 2001 - $194. And now it's $408 -- doubled in less than 10 years.
---
Download Free Application for Civil Indigent Status
---
Comments
Post your comments to any of the questions posed on this page.
What Other Visitors Have Said
Click below to see contributions from others...

divorces
Its crazy what people have to pay to get divorced and the paper work its just too much it should be made as simple to divorce as it is to get married should …
Fraud in Civil Indigent Status
Person who is pursuing me in court has applied for and received civil indigent status. This person is not married but lives with someone (for many years) …
poor and desperate
I have been seeking employment for 2 yrs, but because of my past trade have been unable to do so. I have been kicked out by my wife, whom also is unemployed, …
Indigent for Divorce
If I am declared indigent but my spouse (who lives in another state) is not. Will I still be granted the fee waiver?
Indigent
Why does nobody know about the application for determination of civil indigent status? I went to the courthouse to find out about getting a divorce the …
Poor and needing help!!
I live in Pensacola and I have some pending court cases involving both child custody issues and domestic violence issues. I am near homeless so I have …
Indigent Application
What is the process for filing an indigent form in Florida?  What all steps are there in the process for filing an indigent form in Florida?
What does indigent status pay for?
What does indigent status pay for? What I'm asking is, if I am considered to have indigent status what does that pay for? Does it pay for an attorney, …
What is indigence?
What is the definition of indigence? If I qualify as indigent what does that mean for me?
Indigent Status?
Somebody told me that I may be able to qualify for indigent status. What is that exactly? How do I apply for indigent status?
My indigent status was denied , what are my options?
My indigent status was denied, what are my options?
refund because of indigent status
My wife was helping my daughter file for dissolution of marriage and paid about $400 in filing fees. Is there a way to get a refund based on my daughters …
---
Back to Top
Back to FALDP Homepage from Florida Civil Indigent Status
Find a Legal Document Professional Near You