Turn Key Business Bundle
$878.00 Value for Only $499.00
Florida Legal Document Preparation
We have worked long and hard to develop a turn key business package and plan to help you start your own legal document preparation business. In this dismal economy it is so difficult to find a job, we recommend that you create one. Bear in mind, this business, or any business, is not for everyone. We are carefully choosing applicants who meet specific criteria that we believe makes them best suited for this business. Are you self-reliant? Are you a risk taker? What types of risk are you comfortable with?

Take a long look at yourself, especially if you have not been in business for yourself before. Some people are not suited to business ownership and make much better employees. But, you never know for sure until you try. America was built on the backs of small businesses. Our economy will finally and fully rebound when small businesses again take the forefront.
---
Persistence, Empathy, and Honesty
Some of the traits that you need are necessary for any business.
Are you persistent?
Persistence, going power and staying power, is more important than most people realize. The internal drive to keep digging until you find the gold.
Are you empathetic?
If you are unwilling to listen to your customers' stories of hardship and turmoil -- don't go into this business. Even though legal document preparers do not offer legal advice, you will certainly be offering a shoulder to cry on and a listening ear. Many times, a little empathy is all people need to give them enough strength to continue their legal battle.
Are you honest?
You must be able to be honest with yourself and your customers. Honesty and fair dealing is important in life and in any business, and even more so in this business. Your customers may be especially vulnerable because of whatever crisis that brought them to you. Make sure you are not the type of person to take unfair advantage of anyone. Make sure it is not in your character to kick someone when they're down. Make sure you'll be able to look at yourself in the mirror straight and steady everyday for the rest of your life.
---
Turn Key Business Offer
To the select few, we are offering a Turn Key Business Bundle that includes:

A Limited Liability Company, documents prepared and ready to file with the state - $99.00 Value
One year Premium Membership into FALDP - $65.00 Value
Online Course - Introduction to Florida Legal Document Preparation - $99.00 Value
Online Course - your choice - Becoming a Successful Landlord; Preparing Florida Divorce Documents; Bankruptcy Chapter 7; OR Living Trust & Estate Planning Documents - up to $220.00 Value
A custom website and top-level domain - a $330.00 Value *Your custom site which we adapt from a template is yours to promote and maintain.
A press release written for you to announce your new company - priceless.
One month unlimited mentoring - $50.00 Value
Marketing - our Gorilla Baby package, two weeks internet advertising on 8 of the most popular online portals - $25.00 Value.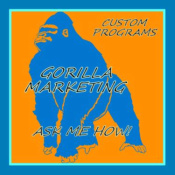 We offer this business bundle to qualified applicants who possess the qualities that will ensure their success. Drive, ambition, empathy, persistence, honesty, and attention to detail; combined with integrity, and a true moral compass.


---
$878.00 Value ONLY $499.00
You must complete the application before we can allow you to access our payment page. We make sure that all of our Turn Key Bundlers have purchased our package only after careful consideration. When you complete the application, we will send you an 8 page ebook about the legal document preparation industry - and the password for the payment page.
There is a one time payment of $499. to purchase the Turn Key Business Bundle. You work at your own pace, and let us know when you're ready for the next step. We only require that you complete the INTRO course prior to naming your business. There is information in the course that will explain the types of business names that you should use, and those you should avoid.