Premium Membership
Through June 30, new members and renewing members can combine their conference registration fee with their membership fee for substantial savings. For only $99. new and renewing members can pay for their annual membership and reserve their space in our Fourth Annual Conference on September 21, 2013. This represents a $41.00 savings! The conference fee is $75. if paid by itself.
---

ABOUT FALDP MEMBERSHIP

---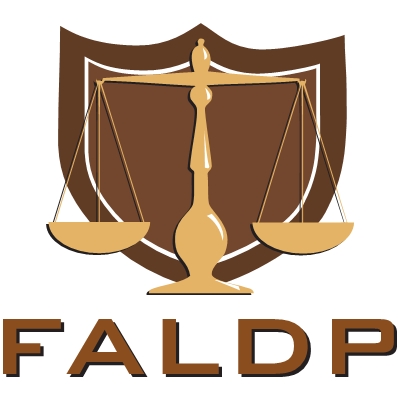 Florida Association of Legal Document Preparers
We now have only one tier of membership. Premium. In the past we had a Basic and a Premium Membership. Until further notice - there are no more Basic Memberships. Members are invited to get involved, learn and network.

Please make sure that you send us a Membership Application so that we can promptly process your membership. The Membership Application form is at the bottom of this page.
A portion of every dollar paid is allocated to:
Site maintenance;
Educational development; and
Public awareness campaign.
Come grow with us!
---
ATTENTION:
Free FALDP ID Card
with any new or renewing membership through June 30, 2013.
---
Membership Benefits - $65 Annually
---
Referrals When consumer inquiries come in we refer them to participating Members.
Credibility Our logo is recognized throughout Florida. Consumers can easily learn more about FALDP members by researching the member on our site, or calling us for more information.
Exposure Members place their business information in three geographic areas in our Membership Directory.
---
Membership Qualifications
---
Minimum Credentials for membership in the Florida Association of Legal Document Preparers:
Completing our Online Courses - INTRO & a content specific course, or;
Two years experience preparing Florida legal documents, or;
Two year paralegal course, or;
A combination of related professional experience and education,
Acknowledges and agrees to follow the rules set forth by the Florida Bar Association and the Florida Supreme Court regarding UPL;
Agrees to refrain from offering legal advice, and to refrain from representing themselves as legal experts.
---
The Membership Application form at the bottom of this page must be received, reviewed, and approved before we can process your membership. Your membership payment must also be received prior to membership processing. Once both have been received, and your application has been approved, we will send you a welcome letter via email. Your welcome letter includes FALDP logos for you to use in your advertising, and instructions about how to have your information added to the Member Directory.


---
All Memberships Renew on June 1
The Renewal Star logo, displayed next to a member's listing in the Member Directory, is our thank you. We recognize our members for their continuing dedication and service to the community.
---
Membership Policies
---
New members who join after April 1 will not need to renew that June 1 -- the months of April and May are free.
Current members can renew for the following year at any time prior to June 1.
Current members may renew with no penalty up until July 31.
Membership fees are: $65.; and are payable at the time of joining and renewal, as outlined above.
Membership fees are not pro-rated.

FALDP holds one annual membership drive for new members and offers membership discounts. New members can join between 1/1 and 1/31 for only $32.50. On February 1, the membership fee reverts to $65.00. All memberships renew on June 1.

Renewal notices are sent out via email, and renewal date reminders are posted on this site.
Current members who have not paid their membership renewal fee and are unresponsive will be dropped from the membership roster in August.

---
For more information about FALDP, legal document preparation, membership, or online courses - call:

800-515-0496
---
MEMBERSHIP APPLICATION
---
Back to Top
Back to FALDP Homepage from Premium Membership
Find a Legal Document Professional Near You