Click to Call for Mobile Users - 800-515-0496
Amazing FALDP Specials
March Special
Membership fee waived for document preparers who purchase an Online Course Bundle of at least three courses. This applies to new members (subject to approval of your membership application) and renewing members. If you are not yet a member, please be sure to submit a Membership Application after you register for your courses. And learn about FALDP Membership here. New and Current FALDP members who take advantage of this Amazing March Special will not be required to renew their membership until June 2018. Both new and current members who take advantage of this special have time to complete the steps for FALDP Certification prior to the July 31 deadline.
Turn Key Bundles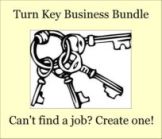 Ongoing Amazing Special: The Turn Key Business Bundle offers an expansive package of business services. The Turn Key Business Bundle, for a flat price of only $499. offers all of the tools you'll need to start a legal document preparation business. Can't find a job? Create one!
The membership fee is included in this bundle of services - so you'll have everything you need to get your business up and running. 
To take advantage of this Amazing Special please navigate to the Turn Key Bundle page to reach the Turn Key Business Bundle Application and payment feature.
We ARE Changing the World.
The Florida Association of Legal Document Preparers offers amazing specials to help you grow your legal document preparation business. We ARE changing the world. We ARE empowering people. The legal services that were once the exclusive domain of attorneys are no more. Now, as never before, everyday people can find information about the law.  And, armed with information, and, with the help of legal document preparers, more and more Florida consumers are pursuing their legal goals on their own. Legal document preparers are here to stay.
---
Follow us on Facebook!