Click to Call for Mobile Users - 800-515-0496
Manatee County
Manatee County's largest city and county seat is Bradenton. Manatee County is named for the Florida manatee a slow moving water mammal which is a distant relative of the elephant and once called a "sea cow". Manatees are found in freshwater rivers, in estuaries, and in the coastal waters of the Gulf of Mexico and the Atlantic Ocean. Florida manatees may live to be more than 28 years old in the wild, and one captive manatee, "Snooty", has lived for over 60 years
Manatee County Document Preparers
Geneva Presha, LDP


Geneva Presha ~ gvpresha1@yahoo.com ~ 941-201-9720
Life-Long Quality Docs, LLC
Nancy Eberhardt, LDP ~ 239-997-9997 ~ nancy@llq.us

Offering economical alternatives to expensive attorneys' fees. As a Legal Document Preparer, I am offering services including divorce; paternity; child support; parenting plans; modifications; name changes; wills; preparation of deeds, evictions; advanced directives; living wills; business formation (corporations and LLC's); as well as guardianships.
I am not an attorney and cannot give you legal advice. If you need an attorney, or if, after communicating with you, it is determined that you need the advice of a attorney, I can refer you.
I have spent the majority of my adult life in the legal field and am currently employed by a local attorney. I hold designations as a Registered Paralegal through the National Federation of Paralegal Associations, of which I am an active member in good standing; and am a member in good standing with the Tampa Bay Paralegal Association. I also hold the designation as a Florida Registered Paralegal, which provides me with an affiliated member relationship with the Florida Bar.
It is through my long tenure as a family law paralegal and in my lesser experience in nursing home litigation that I became increasingly aware of the need for quality, competent guardianship services in the State of Florida and also hold the designation of National Certified Guardian. My specialty certifications acquired in my paralegal training as well as my significant emphasis in my paralegal career on marshaling of assets in complex dissolution of marriage actions entitles me to claim an enhanced knowledge and ability in the area of Guardian of the Property.
Also offering freelance paralegal services, with significant emphasis on discovery assistance, to local attorneys. Serving Manatee County and surrounding areas.
Gayle L. Coffman,  LDP
341 Sixth Avenue N.
Tierra Verde, FL 33715-1846
(727) 776-0283 – Phone
(727) 322-9755 – Fax
suncoastlegalsolutions@yahoo.com
CLICK HERE to learn more about Suncoast Legal Solutions.


Agape Document Services Unlimited is a self-help legal document assistant company with the purpose of providing top-quality legal document preparation services, and giving the consumer an affordable legal alternative to access the courts.
We specialize in completing legal documents under the consumer's specific directions in such services as Divorce, Child Custody, Child and Spousal Support, Legal Separations, Answers to Civil Complaints,Immigration , Name Changes, Small Claims and other legal matters. We provide assistance with filing the necessary documents within the appropriate courts ( in limited areas). We also provide notary service and wedding officiant. We would welcome the opportunity to earn your trust and deliver you the best service in the industry. Serving Manatee County and surrounding areas.
Contact us today (813)405-5111
CLICK HERE to learn more about Agape Document Services Unlimited
Yana Simon Preparation Services

At YANA SIMON Preparation Services we provide assistance to the general public with the preparation of documents for self-represented litigants. Our preparation services include:
FAMILY LAW
BANKRUPTCY
EVICTION SERVICE
CREDIT REPAIR
IMMIGRATION SERVICE
DEEDS/WILLS
AND MORE!
MAIN OFFICE: 2751 S PINES DR - 4; LARGO, FL 33771
HOURS: MON-FRI: 8AM-8PM; SAT: 9AM-1PM; SUN: CLOSED
P:(727)515-1568 ~ E: YANA.SIMON@YAHOO.COM
Non-Lawyer Disclaimer: We are a non-lawyer self-help service that provides document assistance at your specific direction. We are not attorneys and cannot provide legal advice. The contents of this page nor of any conversation you have with us should or may be construed as legal advice. If you have legal questions you are encouraged to consult with or retain an attorney.

CLICK HERE to learn more about Yana Simon Preparation Services
Manasota Legal Docs

Our legal document preparation services are speedily processed with excellence, accuracy and with the expertise of Debra Fairchild-Turner. She has eleven years as a legal document preparer. We are available to provide you with twenty-four hours a day, seven days a week service. We are here to assist as a Pro se litigant in all of your legal matters. 

· Divorce no children/property
· Divorce property/with children
· Modification child support agreement
· Name Change
· Adoption
· Eviction 
· Bankruptcy Chapter 7 or 13
· Summary Judgment
· Response to a summons
· Expunction/seal of criminal record
· Living will/Estate planning
· Translation services
· Notary services
· Small claims

Please allow us the opportunity to help save you hundreds or even thousands of dollars in legal fees and keep you in control of your legal affairs.

3505 Gulf Boulevard, Number North, St Pete Beach, FL. 33706. ~ 941-539-3547. 
debrafairchildturner@gmail.com
CLICK HERE to learn more about Manasota Legal Docs
Virtual Providers
Virtual Providers assist consumers via internet and telephone conversations. No need to make a face to face appointment, save time and travel. Learn more about Virtual Providers. The "VP" designation on the member listings shows that these members are prepared to assist consumers virtually.
Draftersmultiservices is an internet and more based non lawyer legal document preparer/procurer service provider. We cater to all with the lowest prices - guaranteed.

323-451-1692 or 561-752-7345 draftersmultiservice@gmail.com

Michelle Consalvi formed Legal Solutions of North Florida, LLC to provide Floridians with a low cost alternative to hiring an attorney and in an effort to encourage equal access to the court system.
LegalSolutionsNFL@gmail.com ~  850-408-6210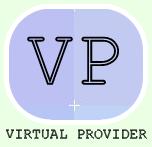 Tammy Talerico, Justice Consulting and Advocacy
As a Criminal Justice Research Consultant and Analyst, I have various resources available for conducting legal research including unlimited access to legal research databases and access to most court rules and laws.
918-319-8108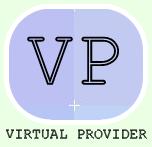 For the People USA
Let me help you make your life easier when it comes to the overwhelming paperwork of being a "self-represented party" or in legal terms a Pro Se Litigant.
321-338-5895
dawn@forthepeopleusa.com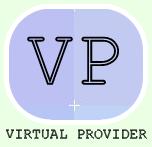 We are the perfect fit for divorcing couples who are committed to coming to a consensus on all areas of the Marital Settlement Agreement without litigation. 

 850-332-1132

Be Wise Legal Document Preparation Services believes that every person should have the opportunity to handle certain matters without the high legal cost. With years of experience and educational background, we dedicate our time and services in helping others help themselves.
Telephone: (813) 464-1377
Email: Barbara@bewiselegal.com
Website: www.bewiselegaldoc.com
Facebook: www.facebook.com/BeWiseConsultingLP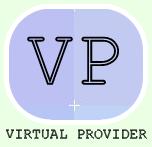 If you do not see a service for completion, let us know. Notary is included with forms prepared.
I look forward in assisting you!
CLA Legal Document Service prepares necessary documents for people who want to represent themselves in their divorce, whether it includes children or not. We are also able to do Wills, Living Trusts, Power of Attorneys, Immigration forms, Bankruptcy, etc.
Connie Allis ~ 407-488-0197
www.clalegaldocuments.com ~ connieallis@clalegaldocuments.com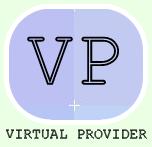 Lady Doc Services, is a document preparer whose main goal and objective is to save time and money for Pro Se consumers. My services include Legal Document Preparation for:
Bankruptcy (Chapter 7); Certified Signing Agent; Child Support Petition's /Modification; Civil Complaints/Answers; Debt Defense; LLC Formation; Loan Signings; Name Change; Modification of Alimony; Notary; Paternity & Related Relief; Real Estate Closings; Small Claims; Simple Divorces; Family Adoptions; Parenting Plan; Renewing of Vow's; Wedding Ceremonies; Hourly Rate $55.00 (Four Hour Minimum)
Thank You & I look forward to serving you!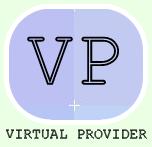 Lady Doc Legal & Professional Services, LLC.
Website: www.Ladydoclegal.com
Tele#: 1-888-877-9096
E-Fax#: 1-866-224-3113
Email: Andrea@Ladydoclegal.com
We are not attorneys and do not provide legal advice.

Our mission is to assist Pro Se litigants with the forms and legal information they need to successfully represent themselves in Florida's courts.
Our Services:
Legal Documents Preparation
Self Help Guides
Premium Legal Forms
Areas of Expertise:
Family Law
Bankruptcy
Family Adoption
Summary Administration
Learn more about Florida Court Forms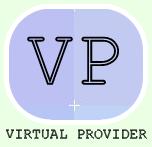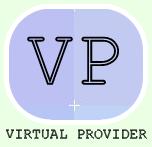 941-237-0951
---
Follow us on Facebook!