Offering economical alternatives to expensive attorneys' fees. As a Legal Document Preparer, I am offering services including divorce; paternity; child support; parenting plans; modifications; name changes; wills; preparation of deeds, evictions; advanced directives; living wills; business formation (corporations and LLC's); as well as guardianships.

I am not an attorney and cannot give you legal advice. If you need an attorney, or if, after communicating with you, it is determined that you need the advice of a attorney, I can refer you.

It is through my long tenure as a family law paralegal and in my lesser experience in nursing home litigation that I became increasingly aware of the need for quality, competent guardianship services in the State of Florida and also hold the designation of National Certified Guardian. My specialty certifications acquired in my paralegal training as well as my significant emphasis in my paralegal career on marshaling of assets in complex dissolution of marriage actions entitles me to claim an enhanced knowledge and ability in the area of Guardian of the Property.

Also offering freelance paralegal services, with significant emphasis on discovery assistance, to local attorneys.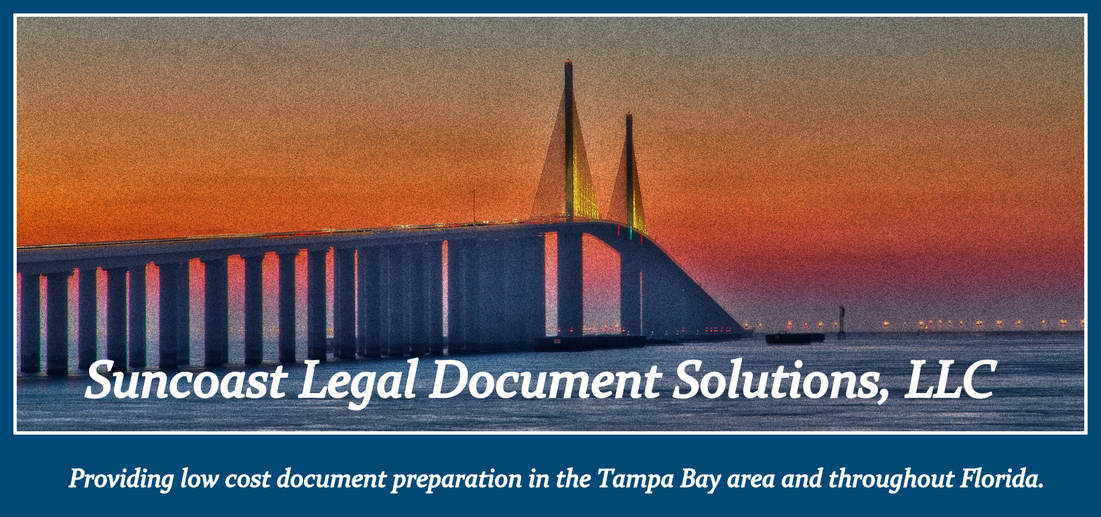 Gayle L. Coffman
1397 - 22nd Street N., Ste A. St. Petersburg, FL 33713
(941) 877-1414 – Phone (727) 322-9755 – Fax
suncoastlegaldocumentsolutions@gmail.com
Copyright 2010-2023 ~ All rights reserved.