Click to Call for Mobile Users - 800-515-0496
Conference Info - 8th Annual Conference Postponed
Our EIGHTH ANNUAL CONFERENCE which was schedule for 16, 2017 at the Fountain Beach Resort in Daytona Beach has been postponed due to Hurricane Irma. At this time we do not have a new date. Those who already paid have the option to request a credit for the conference when it is rescheduled and a waiver of their next membership fee; or a credit for online courses of $170; or a refund of $95. All registrants have been sent an email to the email address entered on their registration form.. For and more information please visit our Annual Conference page.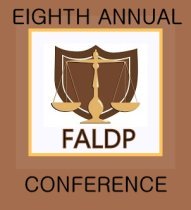 9:00 - Ruth Tick, Director of FALDP will introduce the day and discuss this year's conference overall theme - "What Can We Do?
10:00 - David Ayala, President of the Florida Rights Restoration Coalition, Central Florida Chapter, will discuss the ongoing effort to help offenders reintegrate into society by offering Second Chance Workshops; civil rights and criminal offenders; and the referendum for restoration of civil rights.
11:00 - Ruth Tick - What are we doing now to help consumers? As a group we have members who prepare a wide range of documents. What more can we do to make Florida a better place to live? Big idea - FALDP Get Documented Initiative.
12:00 - Lunch
1:00 Post-conviction document preparation - seal & expunge, early termination of probation, modification of probation, restoration of civil rights. And why we care.
2:00 Elizabeth Alvarado, Capital Good Fund, Loan Officer, will explain the loan products that are available to consumers through Capital Good Fund. Immigration loans, personal loans, and emergency loans.
3:00 - Ruth Tick - A look ahead. A discussion of our plans for the coming year and a discussion about what the members would like to see happen.
4:00 - Wrap up- Awards, prizes, and more.
Conference Speakers
Elizabeth Alvarado
Elizabeth is a Florida-based employee of Capital Good Fund, a non-profit, certified Community Development Financial Institution with a mission to provide equitable financial services that create pathways out of poverty. She is passionate about women and minority empowerment efforts, poverty alleviation and uplifting communities through political change. Elizabeth graduated with a B.A. from Harvard University in May of 2016 where she studied Government & Economics.
Before joining Capital Good Fund, Elizabeth worked at Barclays Investment Bank in New York City. As a member of their Public Finance Division, she quickly realized that investment banking would not allow her to pursue a life of service for those living in the shadows. She left Barclays and eventually relocated back home to Bradenton, Florida where she is now living with her husband and 6-month old daughter. Elizabeth vows to continue working to end inequality in America (and across the globe), and has aspirations to run for office in the future. 
David Ayala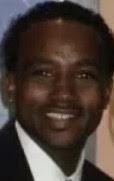 David Ayala a native of Brooklyn, NY was raised by his Spanish speaking mother. Needing to survive the English speaking inner city, he became bilingual and bicultural as both Puerto Rican and African American. Considered an at risked youth at the age of 12 David entered the revolving doors of the criminal justice system.
It all came to an end and his new life began at the age of 33. Eleven years later David has turned his life completely around with an Associates of Arts degree in Business Administration from Valencia Community College, enroute to his Bachelor of Arts at the University of Central Florida where his focus has been business administration and legal studies.
Since 2006 David has been unwavering in his focus on his spiritual, personal and professional development. From working as a personal fitness trainer certified by International Sports Sciences Association in fitness training, sports nutrition, and exercise therapy to working for a Fortune 500 company with top sales experience, David has evolved and is now committed to public service and community outreach. He is the founder and President of Reach Teach Save an organization that provides pathways for at risk individuals toward education and professional success He also serves as the President of the Florida Rights Restoration Coalition, Central Florida Chapter, an organization that is highly dedicated to ending the disenfranchisement and discrimination of people with conviction. He is a member of the board of trustees for the One Foundation and works collaboratively with community organizations and organizers.
He is an active member of his church Rejoice in the Lord Ministries. He is happily married to his wife of seven years Aramis Ayala, and a proud father to their two daughters Aliyah and Alanah. While he has a passion to advocate for criminal justice reform what he enjoys during his free time are movies, traveling, and simple quality time with his family.
Ruth Tick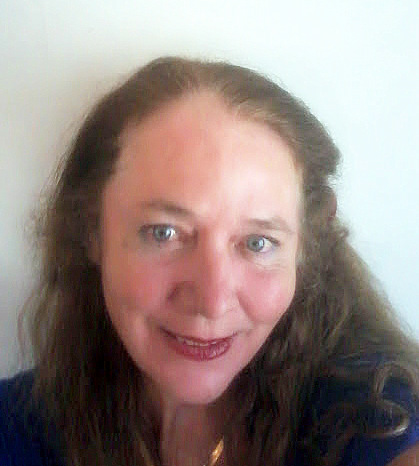 Ruth Tick is the Director, a co-founder and charter member of the Florida Association of Legal Document Preparers. Since 2010, Ruth has promoted the legal document preparation industry as an alternative to traditional legal services. Although, document preparation services are not a substitute for attorney services, sometimes all a consumer needs are the correct forms correctly completed. In addition to providing consumers a means and place to find a document preparer who can assist them, Ruth has created a robust web presence to assist document preparers in becoming better educated, prepared, and informed - to efficiently assist consumers. The association website - www.faldp.org - includes basic and vital information to point consumers in the right direction to proceed on their own or discover early on that proceeding on their own (pro se) is not a good option. Learn more about how we started.
We allow attendees to bring along a guest at no additional charge as long as we have seats available.
Click on the heading above to travel back in time, and see photos and videos of FALDP Conferences in the past.
---
Follow us on Facebook!