About Our Online Courses
Our FALDP online courses are created to inform and educate FALDP members, non-member document preparers, and pro se litigants. With a few exceptions our courses are open to anyone. At this time we have two "members only" courses. FALDP members may earn Continuing Education Units (CEUs) through completing our online courses. Each course is assigned a CEU value depending on the course length and complexity.
The information provided in our online courses is not exhaustive. Consider our courses as a foundation for future learning and research. Most of our courses include forms associated with that type of document preparation. We make every effort to keep the course information and forms up to date. However, we make no guarantees that the information is up to date; and make no guarantees that the forms are up to date. And although we make every effort to ensure that the information in our courses is correct and valid, we make no guarantees that this is so.
Our courses are not transferable. You agree to use the course for your own personal and business needs; and refrain from sharing the course link or information with anyone. The fact that you completed any of our courses only applies as Continuing Education if you are an FALDP member. After successfully completing a course, passing the test or exam, it is your responsibility to complete the Course Completion Survey. The survey requests feedback and ways to improve our course; and you can request a Certificate of Completion. We issue your Certificate of Completion within 10 days and email it to the address you designate.
Course fees are not refundable. Links to our courses are generated automatically when you submit payment through paypal. When you submit payment we assume that you have received the course link. If you do not receive the course link (usually due to your computer settings, pop-up blockers) we will gladly send you the course link after you have paid. Once you receive the course link you will be able to access your course at any time. Even when we add new information, update forms, and change the course price, your ability to access the course remains. We recommend that you save the course link as a bookmark, or save the email you received when we sent you the link. 
Ongoing availability. As a matter of policy, our courses remain available to those who take our courses on an ongoing basis. Once you have paid for a course, you can access the course at any future time. The course link will not ever change as far as we know. Once you receive the course link, you will not be entitled to a refund; and you will not be able to transfer your course fee to another course. Choose wisely.
However, FALDP, LLC will not be held responsible if the website crashes for unknown reasons, the hosting company goes out of business, or if any other unforeseen event causes the website or course to become unavailable.

Completing any of our courses does not mean that you are trained in that area. And it also does not mean that you are an expert in that area. Completing any of our courses means that you should have learned the fundamental facts about that type of document preparation; and, if you are an FALDP member, you have earned CEUs which can be applied towards your FALDP Certification.When you complete each course, you will then submit a Course Completion Survey where you can request your Certificate of Completion. The Certificate of Completion is exactly that, it only states that you have completed our course and does not mean that you have formal certification through our association.
If you take any of our courses, you agree to hold FALDP, LLC harmless from any possible, potential, or, unintended harm that the information in and forms in our course may cause. Our courses are not a substitute for legal advice.
Our courses are protected by copyright as soon as they are posted on our site. You specifically agree to refrain from posting, publishing, or sharing the course content, information, and course link; with any third party, including publishing online. Once you have paid for a course, you are allowed to print pages and forms for your own personal use.

You also specifically agree to pay to FALDP, LLC $5000. as liquidated damages per incident for any violation of our policies regarding sharing of our content and course link.

Bankruptcy Chapter 7 Course
Estate Planning & Living Trusts Course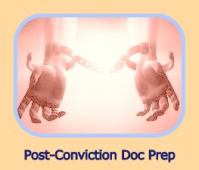 Post-Conviction Document Prep Course
Summary Administration - Probate for Small Estates Course

Divorce Doc Prep Course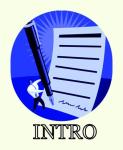 Intro to Preparing Florida legal docs Course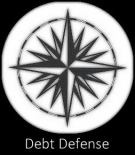 Debt Defense Document Prep Course
Sales Secrets for Document Preparers

Landlord/Tenant Course
Modifications/Parental Responsibility Course

Immigration - Sponsoring a Foreign Spouse Course
Family Adoptions - Stepparent and Relative Adoptions
---
Copyright 2010-2019 ~ All rights reserved.
Follow us on Facebook!
Copyright 2010-2019. All rights reserved.