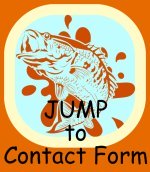 Alachua County is known for its diverse culture, local music, and artisans. Much of its economy revolves around the University of Florida - home of the Florida Gators. Located in Central Florida, Gainesville is its county seat. The name "Alachua" is thought to be derived from the Timucuan Indian word for sinkhole, as there are many old sinkholes throughout Alachua County.

We offer detailed, quick and courteous service. We are family owned and operated and have several Legal Document Preparers ready to service your needs. Our Legal Document Preparers are located in Pinellas and Alachua County , however we do service most all of Florida Virtually.
We are not attorneys and do not provide legal advice.

Virtual Providers assist consumers via internet and telephone conversations. No need to make a face to face appointment, save time and travel. Learn more about Virtual Providers. The "VP" designation on the member listings shows that these members are prepared to assist consumers virtually.