Compliance

in the document preparation industry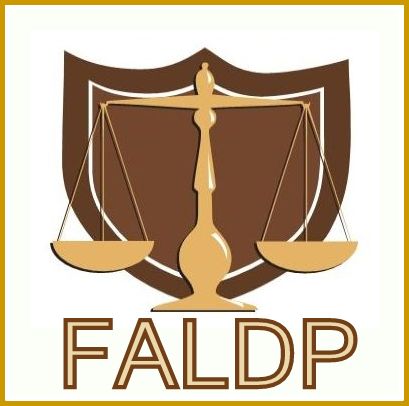 The Florida Association of Legal Document Preparers is invested in fostering compliance with the rules surrounding the unauthorized practice of law (UPL) and encouraging professional business practices. Our members acknowledge and agree to our Pledge when applying for membership. Membership in our association is a privilege. We hold our members to standards of practice and accountability. Members who fail to comply with our practice standards can be suspended, or in some instances, membership can be revoked. 
We also encourage compliance and professionalism within the industry, extending to document preparers who have not yet joined our association. While we have no recognized authority to impose any penalties against non-members, we will, at times, intervene on behalf of consumers. Sometimes an infraction is due to lack of education or information. We encourage document preparers who are new to the industry or have recently relocated from another state to enroll in our online course - Intro to Preparing Florida Legal Documents. Since January 2018 we added a mandatory course - Avoid UPL! - which provides information to document preparers about specific cases and rules that are not spelled out in the Florida Bar Rules. 

We can help.
Consumers have contacted us to help them with problems with a document preparer or document preparation business. If the preparer or the business is a member, we will contact that member and try to find a solution. If the problem is with a non-member we may contact the document preparer or business and work towards a solution. We recognize that there are at least two sides to every dispute. If, for example, a consumer paid for document preparation services from a non-member document preparer, and that document preparer has not provided the documents paid for, and will not work towards a solution - we may prepare the documents for the consumer at low or no cost. We also may assist the consumer in other ways, or refer to appropriate resources to rectify the problem.
Unauthorized Practice of Law
The unauthorized practice of law is difficult to define. We have published numerous articles on the subject. Following are some of the more common infractions that document preparers need to be aware of:
Offering legal advice;
Holding oneself out to be an attorney;
Referring to oneself as a paralegal or legal assistant;
Choosing forms for consumers.
FALDP Mission Statement
We, the members of the Florida Association of Legal Document Preparers, deeply believe that it is the right of all American consumers to have access to the legal system, regardless of income or education. It is our mission to deliver well researched legal information to consumers.
The FALDP mission embodies our quest and our goals. We offer legal information; and document preparation assistance. We hope that by educating consumers about their legal rights -- we will have done our part to give others hope.
The FALDP mission is a journey. We have only begun, there is much to do. We hope that the confidence gained through education and knowledge will empower consumers, so they may have a fighting chance to enforce or pursue their rights in a court of law.
Let Us Know
If you feel that you have been harmed by a legal document preparer, whether that individual or business is a member of our association or not -- please let us know. Please be aware that we will not maintain confidentiality in your complaint, and, if we investigate, we will contact the other party and allow them to view your complaint. 
Copyright 2010-2023 ~ All rights reserved.
Copyright 2010-2023. All rights reserved.