Choosing a document preparer
Are document preparer services all created equal? No, probably not, and why should they be? Different preparers serve different consumer needs and so business models vary widely. However, there are some basic questions to ask a document preparer, and some other things you need to ask yourself before deciding if a particular document service is right for your needs.

FALDP Member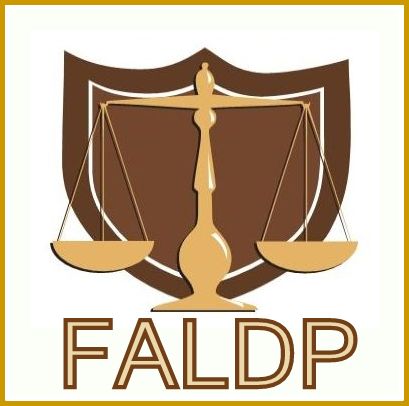 The Florida Association of Legal Document Preparers was founded in 2010 and is a voluntary trade association. Membership in FALDP shows consumers that the document preparer is serious about their business, and that he or she has been accepted for membership. Membership qualifications are listed on the Membership Page, and these are strictly adhered to. Our Membership Directory is set up by County and Judicial Circuit. Click on a county to find the document preparers based in or near your county. Document preparers who have identified themselves as virtual providers are available to work throughout the state, over the phone and online. In 2016 FALDP members were given the opportunity to become FALDP Certified. Members who go through the process to become FALDP Certified show consumers that they have gone the extra mile to provide service to consumers. 
Is the document preparer a member of the Florida Association of Legal Document Preparers? (FALDP)  Document preparers who are members of our association joined to show the world that they are serious about their business. Members are required to meet or exceed certain standards before they are allowed to join. Look for the FALDP logo displayed on your document preparer's website, consider it a mark of excellence.

National Company vs 

Florida Company?
Does it matter? YES! In many types of document preparation knowing state and local forms and rules makes all the difference. Family law and real estate matters are two areas where the laws from state to state are completely different. Florida publishes forms for self-represented consumers that can be used statewide. In addition there are local forms that local or Florida based document preparers are much more likely to be aware of than a national provider. Even if a national provider is using the appropriate statewide forms, a national company is unlikely to have taken the time to research local forms and rules.
Also, although other document preparation types are federal, such as bankruptcy, there are state and local rules relative to types of exempt property and assistance with the means test, that a Florida document preparer may be more familiar with than would a document preparer from another sate. And although, a Florida document preparer may not offer legal advice, he may be able to readily point consumers to sources of local and Florida information.
FALDP members are required to physically operate their business in Florida, or have a Florida business presence.
Professional Website & Internet Reputation
Does the document preparer have a professional website? In this day and age, it is hard to imagine a serious businessperson not having an internet presence. For many document preparers a pleasing and informative website is a new customer's first impression. Their site should be pleasing to look at, easy to navigate, include contact information, and information about their prices, policies, and services. If their website is such that you only fill out questionnaires online or pay for services only online without the need to speak to a document preparer first, make sure there is a way to contact the document preparer if things go wrong.
As a prospective customer, it may also be a good idea to plug your document preparer's name into a search engine and see what you find. If first on the list is a consumer complaint, its a good idea to look for another document preparer. You may also check social media to find out even more about your document preparer and his business.
Face to Face or Virtual
Decide for yourself which will work better for you. Some consumers are not completely comfortable with completely online services, others are. Each has pros and cons. A virtual provider is usually able to pass savings in overhead to their customers, so virtual services may be less expensive. The convenience of using a virtual provider is a huge plus for some consumers, as there is no need to make an appointment and then travel to the document preparer's office. Face to face services may be better if you want your document preparer to notarize your paperwork for you, or you just feel better dealing with someone in person.
Red Flags
FALDP members are well aware of the following rules. If you see document preparers breaking basic rules, that should give you a reason to stop and carefully consider your choice. Be aware of certain phrases that should not appear on a document preparer's website or advertising. These are basic rules associated with operating a successful document preparation company and avoiding the appearance of engaging in the unauthorized practice of law. If a document preparer ignores or is not aware of some of these basic rules, you have to wonder what other corners he or she may cut.
A document preparer referring to himself as a "paralegal" or "legal assistant" when offering services to self-represented consumers. By definition these terms are used only for individuals who are under the direct supervision of an attorney. This is a cut and dry rule and is displayed on the Florida Bar's website.
A document preparer advertising that she offers a "free consultation". Case law prohibits document preparers from advertising this way, even though they may offer a free consultation, they are not allowed to use that specific phrase. 
Prices too low or too high. If a document preparer offers document preparation at rock bottom rates, you have to wonder what you're really going to receive for the fees. Will there be fees added on once you paid the initial fee? Will you receive an inferior product? Consider that, when most people go to the store to buy, say a toaster, most people will buy the mid-price toaster, unless there is something really special about the expensive one, or a financial necessity to buy the least expensive one. Likewise if a consumer is asked to pay too much, it defeats part of the purpose of using a document preparer in the first place.
Any language used on a document preparer's site or in their advertising that sounds like they may be working for an attorney. A document preparer may also offer contract, intermittent, or free lance paralegal services to an attorney, but ideally these services should be clearly separated from services offered to consumers.
Be aware of any misspelled words, incoherent or unclear content on a website or in advertising. Document preparers should have above average command of written and spoken English.
Related Pages:
Five Things to Ask Your Document Preparer
Why Choose an FALDP Member Document Preparer?
Copyright 2010-2022 ~ All rights reserved.
Follow us on Facebook!