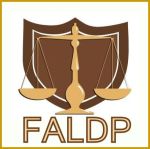 Got debt? Many consumers are faced with extreme debt. Some people who are facing debt are not able to file for bankruptcy. Quite often, consumers are sued by a collection agency for a debt they do not owe. Or the debt has already been paid. Or the debt is way beyond the statute of limitations.
So there are a variety of reasons that a consumer may need to defend himself against a law suit to collect a debt. If you've been sued by a debt collector, there are specific steps you can use to defend yourself. Once you order and submit payment for shipping & handling for our FREE Book "You've Been Sued!", you'll be redirected to a page where you can instantly download two free reports. One report includes legal steps you can take to help you dispute a lawsuit for debt; and the other report is a Fact Sheet about debt in the United States. 
AND as a special bonus, you'll be offered a $50 discount on our online course - Debt Defense Document Preparation - OR - a $50 discount on document preparation to defend yourself against a law suit for debt.  OR - take advantage of both discounts. You'll find these discounts on the page that you'll be redirected to after ordering your FREE Book "You've Been Sued!". Just fill out the order form and submit payment for the shipping & handling [$9.95} and you'll arrive at the discount page.