Debt Defense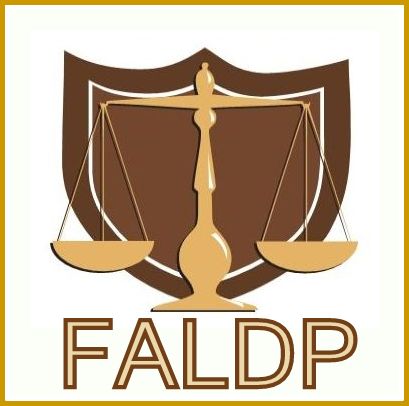 Got debt? Many consumers are faced with extreme debt. Some people who are facing debt are not able to file for bankruptcy. Quite often, consumers are sued by a collection agency for a debt they do not owe. Or the debt has already been paid. Or the debt is way beyond the statute of limitations.
So there are a variety of reasons that a consumer may need to defend himself against a law suit to collect a debt. If you've been sued by a debt collector, there are specific steps you can use to defend yourself. 
Consumer Protections ~ Know Your Rights
When a debt collector calls, it's important to know your rights and what you need to do. The FTC enforces the Fair Debt Collection Practices Act (FDCPA), which makes it illegal for debt collectors to use abusive, unfair, or deceptive practices when they collect debts. Your credit card debt, auto loans, medical bills, student loans, mortgage, and other household debts are covered. Business debts are not. Debt collectors can't contact you at inconvenient times or places. They can't contact you before 8 a.m. or after 9 p.m., unless you agree to it. They also can't contact you at work if they're told you're not allowed to get calls there.

FLORIDA'S CONSUMER COLLECTION PRACTICES ACT (FCCPA) VERSUS THE FEDERAL FAIR DEBT COLLECTION PRACTICES ACT (FDCPA)
The FCCPA is similar to the federal Fair Debt Collections Practices Act ("FDCPA").  Shaffer v. Servis One, Inc., 347 F. Supp. 3d 1039, 1044 (M.D. Fla. 2018) (providing that the FDCPA and the FCCPA are largely similar and the FCCPA is construed in accordance with the FDCPA). Section 559.77 requires that in construing the FCCPA, the court must give "due consideration and great weight" to the interpretations of the Federal Trade Commission and the federal courts interpreting the FDCPA.  §559.77(5), Fla. Stat. (2019).  Additionally, in the event of any inconsistency between any provision of the FCCPA and the FDCPA, the provision which is more protective of the consumer/debtor shall prevail.  §559.552.
However, notwithstanding Section 559.552, the FDCPA and the FCCPA are not identical and a violation of the FDCPA does not automatically constitute a violation of the FCCPA.  Kelly v. Duggan, 282 So. 3d 969, 971 (Fla. 1st DCA 2019).
Debt Collection is a Pervasive Part of American Life
According to the National Consumer Law Center:
In 2017, the CFPB [Consumer Financial Protection Bureau] estimated that 70 million Americans had or were contacted about a debt in collection in the prior year.
In 2016, 33% of Americans with credit reports and 45% of residents of predominantly nonwhite zip codes with credit reports had debt in collection.
Encore Capital Group, Inc., one of the nation's largest debt buyers, claims that 20% of US consumers either owe it money currently or have owed it money in the past.
Consumers generally default on debt due to unemployment, illness, divorce, or other unanticipated hardships.
Debt collectors estimate contacting consumers more than a billion times a year. 
Credit card companies "limit" their debt collectors to 3-15 calls per account per day. 
The collection industry has asked the CFPB to allow six debt collection calls per day, 186 calls per month, and 2,190 calls per year for each collection account.

Copyright 2010-2023 ~ All rights reserved.