Broward County

Broward County is the second-most populous county in Florida and the 18th-most populous in the entire United States. Its county seat is Fort Lauderdale. Broward County is diverse: as of 2010, 63.44% of all residents spoke English as their first language, however 22.22% spoke Spanish, 5.42% French Creole, 1.48% Portuguese, 1.41% French, and 0.59% of the population spoke Italian as their mother language. 
Juhli Doc Prep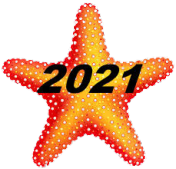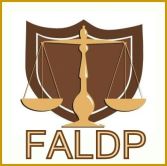 Julhi Doc Prep operates out of Palm Beach, Miami, and Broward counties. We offer services of document preparation for Divorce and Immigration. Julhi Doc Prep also officiates marriages and performs notary services.
julhidocprep@gmail.com ~ 561-542-8097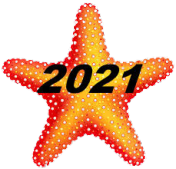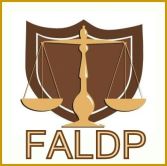 Providing affordable bankruptcy solutions since 2008 in Florida and nationwide. Visit www.BankruptcyReliefNow.com or call 954-614-0713.

We are not attorneys and do not provide legal advice.
German Vega Feliciano, LDP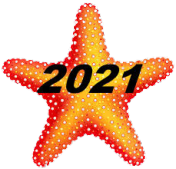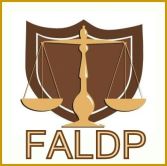 German Vega Feliciano, LDP ~ 954-274-2494 ~ germanvega46@yahoo.com

Immigration and citizenship documents, classes, and tutorials.
Heavenly Guide for Help, Inc.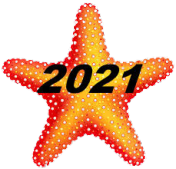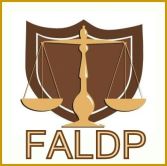 Fernando Valero, LDP ~ 754-215-7015 ~ fernandovalero3000@hotmail.com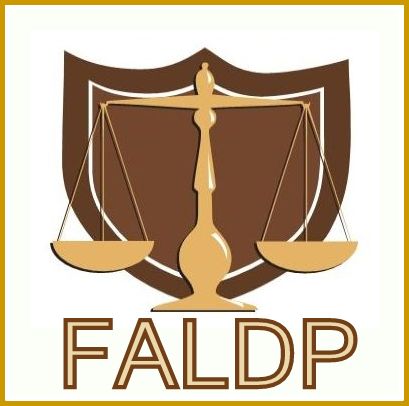 The greatest compliment I have been given is… "Christine really cares about the people she helps, she can take a stressful situation and make it seem easy!"
AFFORDABLE DIVORCE SOURCE, INC. – So you can focus on what is important!
At Affordable Divorce Source, Inc. we help people with Family Law documents such as:
Divorce
Custody
Child Support
Stepparent Adoptions
Name Changes
Paternity
and also assist with:

Mediations
Court filings
Motions
Modifications
Subpoenas
Process Service
 I will go out of my way to help you get through this process including referring you to any qualified professionals you may need!  I have been doing this for years and have already done the legwork for you to find the right people to help.  I look forward to speaking with you and starting you on a positive journey to a new future.  

Christine Marinkovich ~ christine@affordabledivorcesource.com ~ www.affordabledivorcesource.com
Office:  (954)933-6090 ~ Cell:  (954)649-4919 ~ We are not attorneys and do not provide legal advice.
CLICK HERE to learn more about Affordable Divorce Source, Inc.

Joseph Agard, LDP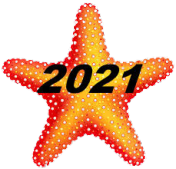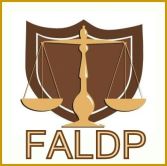 Joseph Agard, Legal Document Preparer ~ 646-283-2400 ~ dragaint@aol.com

Patricia Mouton, LDP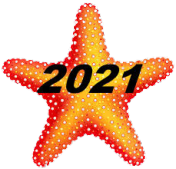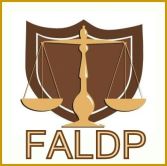 Patricia Mouton, Legal Document Preparer ~ 954-290-8416 ~ roxxi275@gmail.com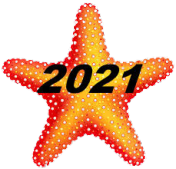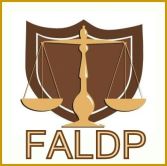 Robbie Hicks, Legal Document Preparer ~ 954-451-9428 ~ documentdilemma@gmail.com
Daniel Mirabel, LDP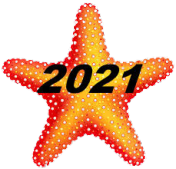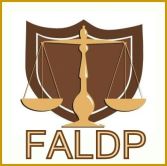 Daniel Mirabel, LDP ~ 954-446-5229 ~ dpmira@hotmail.com

ARIMA Document Services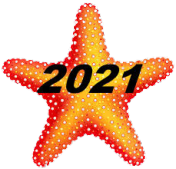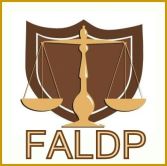 We are non-lawyer, legal document preparers only. We assist in preparing Bankruptcy documents, Wills and Trusts documents.

Contact: arimaconsulting@yahoo.com, (754) 202-8640

2637 E. Atlantic Blvd, Suite #21854
Pompano Beach, FL 33062
We are not attorneys and do not provide legal advice.

RELIABLE LEGAL DOCUMENT PREP., INC.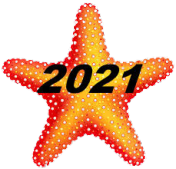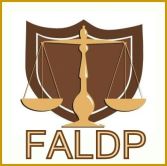 A document preparation business. Assist in Divorce-Bankruptcy-Child Support Modification-Business Formation at an affordable cost. Specializes in documents as follows :
Divorce Forms
Child Support Modification
Parenting Plan and Paternity Petition
Bankruptcy Chapt 7 & 13.
Business Formation.
Seal & Expunge of criminal records.
Evictions
Contact Person: Paul Blythe can be reached at 954 709 9861.
email: reliable.legal101@gmail.com
CLICK HERE to learn more about Reliable Legal Document Preparation, Inc.

DivorcePro Non-Lawyer Document Services
(Div. of Divorce Specialists, Inc.)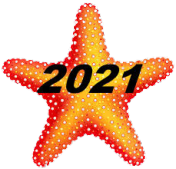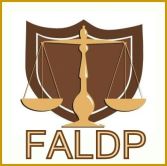 954-741-0052 ~ divorcepro1@gmail.com ~ Paul Perry
We are not attorneys and do not provide legal advice.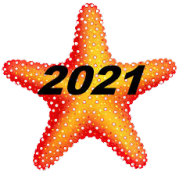 At CF Legal Document Preparation and Notary Services our goal is to make the process for self-represented litigants easier. We know consumers need to have Florida court forms properly filled out and in compliance with Florida court requirements. We help to ensure that our customers file documents in a timely and efficient manner. We are not attorneys, we are non-lawyer document preparers. This means that we can prepare forms, provide you with legal information, and explain what procedures are to take place so that you know what to expect. We do not provide legal advice or representation.
Family Law Document Preparation
Divorce with or without children; and with or without property.
Paternity Action - similar to a divorce with children, but in this case the parents have never married.
Modifications of child support and child custody (timesharing).
Answers to a family law petitions.
Disestablishment of Paternity
Procedural Motion/uncomplicated, or unopposed motion.
Mobile Notarization of documents.
Remote Online Notarization (RON)
Indigent Status
For Florida pro se litigants who are low income, tax supported, on social security, on unemployment compensation, an Application for Determination of Civil Indigent Status is available, where they can have filing and court fees waived.
Visit our site for more details https://wwwcflegaldocprepservicescom.yolasite.com

Contact us via email or phone at: cflegaldocprepservices@gmail.com ~ Ph.786.707.7744 (call or text messages are accepted)
Available at any time
**WE ASSIST ANY CUSTOMERS IN ENGLISH AND SPANISH ** HABLAMOS INGLES Y ESPANOL**
Nicola Justice Services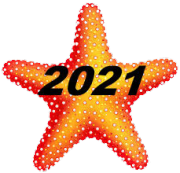 Nicola Justice Service, is a multi service company, we prepare Legal documents and perform all types of legal research and notary services. We are a document preparer and all documents are prepared at your direction.

Services Offered:
⦁ Bankruptcy
⦁ Child Support
⦁ Contested Divorce
⦁ General Notary Work
⦁ Immigration
⦁ Name Change
⦁ Simplified Divorce
⦁ New corporation, plus EIN Bundle and one year of Administrator service.
⦁ Paternity
⦁ Power of attorney
⦁ Quit claims deeds
⦁ Translations services ( English - Spanish)
⦁ Testaments
⦁ Wedding celebrations

Contact : Naida Tatiana Nicola
Office : (305) 988-7366 / Cell # (786) 918-1688
Address : 10300 S.W 72nd street, Bldg. 100, Suite # 176
Email : nicolajusticeservices@gmail.com (NJS)

Lions Defense Solutions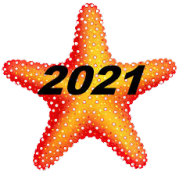 My name is Jonathan Lopez, and i am pleased to have the opportunity to provide my services to you. I serve the southern part of Florida, from Lake Okeechobee all the way down to the Keys. I also travel to other locations if needed to accommodate a situation. I am based in  Miami,FL, and I specialize in document preparation for the following areas:
For criminal law:

(1)Early termination and modification of probation;

(2)All appeals from pleas or a loss at trial(3.800,3.801,3.850,9.141, and federal habeas corpus 2254 etc.);

(3)Expunge/ seal criminal records;

(4)Dissolve domestic violence injunctions;

(5)All pretrial motions to reduce bond, suppress, dismiss, in limine, etc;
For civil law:

(1)All prison cases to lower custody levels loss of gain time, work release eligibility, and fight all types of DR's (disciplinary reports);

(2)Excessive force by prison correctional staff or police/law enforcement officers;

(3)All civil rights 1983 actions suing state officials and medical staff;
I am not a lawyer, and cannot give legal advice. This business relationship will not create any attorney- client privilege. I am bilingual, I prepare legal documents and perform all types of legal research to provide you with pertinent legal material that will give you insight on your specific situation. This will enable you to make a wise decision on how to proceed with your case without being blind to the facts, and guard you from being misled by anyone else. I am honest, affordable, and relentless; I love my work and aim to make (any positive difference)in every case, anyway possible. My office hours are from 9 am to 10 pm, 7 days a week.#305-965-2798;  Lionsdefensesolutions@gmail.com.Thanks for your time in advance;I look forward to working with you to reach a favorable economic resolution in whatever difficulties you currently have.
Mosley Notary & Legal Document Preparation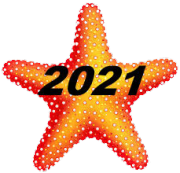 I am a multi- service company that offers Non-Attorney and Notary services. I am not an attorney and do not offer legal advice. I cannot represent you in court. I am not a paralegal. I am a document preparer and all documents are prepared at your direction.
Services Offered:

General Notary Work
Loan Signings
remote online/Electronic Notary (coming soon)
Contested Divorce
Simplified Divorce
Parent Plans
Child Support
Name Change
Paternity
Miscellaneous Documents
Other areas (coming soon)
Credit Restoration
Life Insurance (coming soon)
PO Box 381232 Miami, FL 33238

TEL: 305-831-0074 ~ Mosley.S@legalizeURdocs.com ~ Soraya Mosley ~ www.geturdocslegalized.com (under construction)
Habana Street Multi, LLC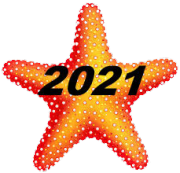 Habana Street Multi, LLC has a certification in homeland security and completes legal documents under the consumer's specific directions. As a non-attorney document preparer, we help people, mostly immigrants, by providing assistance in the preparation of immigration forms NATION-WIDE. We provide other services as Income Tax Preparation, Cuban Passport, Prorrogas, Translations, Divorce, Wedding Ceremony, Notary Services, Apostilles, and other legal matters.
Our mission is to ensure that all our customers are provided exceptional service at a competitive price. We accept all credit cards!!
Miami Dade: We come to your location!
If you don`t see a service you looking for in this post give us a call and we will let you know if we can assist you.
Contact: 917-557-7086 or LandyCompany@yahoo.com
HABLAMOS ESPANOL!
30 Day Divorces, 100% GUARANTEED!!! ~ We are not attorneys and do not provide legal advice.
CLICK HERE to learn more about Habana Street Multi, LLC 
Affordable ParaProfessional Services, LLC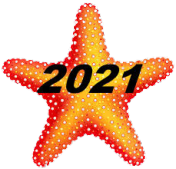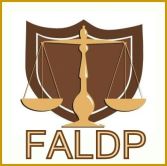 Verenice Rapaport, LDP ~ 954-565-9929 ~ verenice@affproserv.com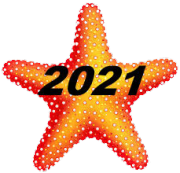 DOCUMENTS ASSIST, CORP. ~ PATRICIA V. GARBO ~ Hialeah, FL, Miami-Dade
DIVORCE? HABLA ESPAÑOL?

We are a non-lawyer legal document preparation company, based in South Florida, with extensive document preparation experience in:

DIVORCE
ALL OTHER FAMILY MATTERS
POWERS OF ATTORNEY, WILLS, LIVING WILLS
MOBILE NOTARIZATIONS (MIAMI-DADE, BROWARD)
APOSTILLE AND CERTIFICATIONS
WEDDING CELEBRATIONS
TRANSLATIONS (English, Spanish, Italian)
1840 W. 49th Street, Suite #711 - Hialeah, FL 33012

(888) 771-3330 - (786) 667-2700 - English

(786) 486-9060 - (786) 484-1238 - Español
(888) 771-1290 Fax
Contact: Patricia V. Garbo ~ Email: patricia@DocumentsAssist.com ~ Web: www.DocumentsAssist.com
 We are not attorneys and do not provide legal advice or legal representation ~
CLICK HERE to learn more about Documents Assist
Drafters Multiservices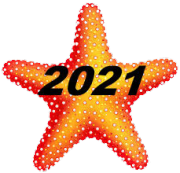 Drafters multiservices is an internet and more based non lawyer legal document preparer/procurer service provider. We cater to all with the lowest prices -- guaranteed. Please visit us at - www.Draftersmultiservice.com - or email us at - draftersmultiservice@gmail.com or msjsmith39@gmail.com - or call 323-451-1692 or 561-752-7345. We are not attorneys and do not provide legal advice.
CLICK HERE to learn more about Drafters Multiservices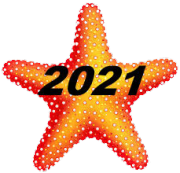 My name is Priscilla and I have worked within the legal field for many years. My core values are:
Providing professionalism and skilled talent;

Preserving our strong work ethic;

Maintaining transparency;

Communication; and

Confidentiality.
Services we provide:
Uncontested Divorce

Family Law

Petition for Injunction for Protection Against Domestic Violence

Post-Conviction Documents-Expunge & Seal, Early Termination of Probation, Modification of Probation

Landlord/Tenant

Civil Matters

Appeals
If you need a specific service and do not see it listed, please contact us. We can tailor our services to fit your needs.
Telephone No.: 305-423-8231~ Email: pmahoney@just-docs.com ~ We are not attorneys and cannot provide you with legal advice.
CLICK HERE to learn more about Just Docs, LLC
Richard Chin-Sang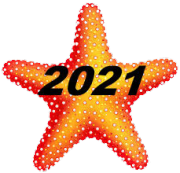 Richard Chin-Sang ~ Miami, FL, USA
305506HELP ~ www.305506help.com (in progress) ~ (305) 506-4357
Document Preparation, Review, and Delivery Services
CLICK HERE to learn more about 305506HELP
As an outsourcing accounting service, our mission is to make easy to reach your business goals. More and more entrepreneurs are choosing our services to minimize As an outsourcing accounting service, our mission is to make easy to reach your business goals. More and more entrepreneurs are choosing our services to minimize the "paperwork" by handling their accounting and personal finances. Whether you are a small business owner or an independent professional, we are here to help to anyone and everyone.
Solange Reyes ~ 805-842-4949 ~ solange@accounting2easy.com
Alexis Aid, Inc.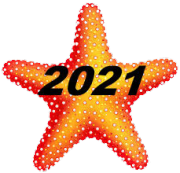 ALEXIS AID LLC.
231 SOUTH STATE RD 7 PLANTATION, FLORIDA 33317.
Cell: 305-741-8456 ~ Office: 754-301-2859 ~  ALEXISAIDINC@YAHOO.COM
Let our limited liability company prepare your legal documents.
My name is Sophia Alexis. Our office is in North Miami Florida. I possess exceptional written and verbal communication skills with 6 years of experience preparing legal documents. We are a Legal Document Preparation office, and prepare immigration, divorce, bankruptcy, and many other types of documents.
I do not provide legal advice; or offer counsel or representation. I can help with paperwork, Family Law forms, Divorce. Seal or Expunge Criminal Records.

Need to file for divorce?
I can help with the preparation of legal documents to be filed at the Broward county clerk of court." We provide full service: preparation of your forms/ We submit your divorce forms and the court fees (paid shipping certified if that is your case), Translation services available.

I can also assist with the Access Florida Assistance Program and Reemployment Assistance applications.

Nou Parle Creole.
Virtual Providers
Some of our member document preparers have identified themselves as virtual providers. This means that their business model allows them to serve consumers online and over the phone, offering document preparation services throughout the state. Specific services will vary, please read their listings carefully and contact the member who lists the services that you need. Please make an informed decision when choosing a legal document preparer.
Virtual services apply to the entire state except for family law documents in Miami-Dade. Many consumers seek assistance with family law documents and many document preparers offer that service. However, Miami-Dade requires pro se litigants to use local family law forms that must be purchased directly from the clerk of court. It is a difficult and cumbersome process to virtually assist consumers in Miami-Dade; and for that reason we exclude that county from virtual services. If you need family law document preparation assistance for Miami-Dade, please contact a member who is local to that area.
Bright Resolutions, LLC
We are a women-owned and operated business based out of Hillsborough County offering mobile services throughout all of Florida and virtual services nationwide. Call or email us today to discuss your needs!!! Specializing in:
Family Law
Criminal
County & Circuit Civil
We also provide Mobile / Remote online Notary services 24 hours a day!
9.30.2020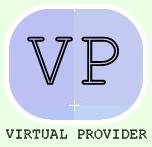 TheBrightResolutionLLC@gmail.com ~ 813-419-3171

 Legal Doc Preparation & Credit Repair/ Restoration; Certified Signing Agent   LLC  formation, Notary, Divorces, Small Claims, Child Support,  Alimony, Family Adoptions, Real Estate closings & more
  Call us for  more details. 1-888-877-9096
8.17.2020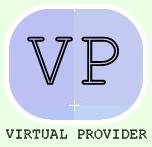 I understand from personal experience the stress, financial burden, uncertainty, and pain divorce can have on families. Need divorce documents for court? We are here to listen and help with the preparation of legal Documents for less. We are here to listen and help with the preparation of legal Documents for less.
Scheduled by Appointment ~ Located in Fort Myers, FL 33916 
Contact: Angela Dawson- Legal Document Preparer
Phone:239-810-5948
6.16.2020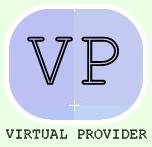 Email: Annagirl005@gmail.com
We are not attorneys,and do not provide legal advice.
CLA Legal Document Service prepares necessary documents for people who want to represent themselves in their divorce, whether it includes children or not. We are also able to do Wills, Living Trusts, Power of Attorneys, Immigration forms, Bankruptcy, etc.
Connie Allis ~ 407-488-0197
4.26.2020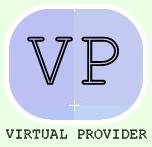 www.clalegaldocuments.com ~ connieallis@clalegaldocuments.com

We are a Marine Veteran and Four Blue Star parents - three boys serving and one son in law - team. 
Divorce
Family Law
Small Claims/Civil
Family Adoption
Name Change
4.11.2020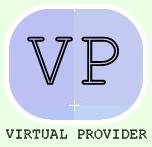 Nikol De Riso ~ 941-304-7228 ~ NikolDeRiso@EGASolutionsfl.com

Legal Document Preparation Pros of Florida
Legal Document Preparation Pros of Florida prepares documents for bankruptcy, circuit civil, county civil, & small claims. Based in Hillsborough County, serving virtually throughout the state.
Kenneth B. Rodman ~ 813-777-8124
3.29.2020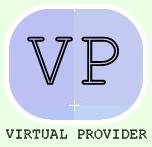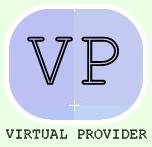 941-237-0951
Copyright 2010-2021. All rights reserved.