Broward County

Broward County is the second-most populous county in Florida and the 18th-most populous in the entire United States. Its county seat is Fort Lauderdale. Broward County is diverse: as of 2010, 63.44% of all residents spoke English as their first language, however 22.22% spoke Spanish, 5.42% French Creole, 1.48% Portuguese, 1.41% French, and 0.59% of the population spoke Italian as their mother language. 
Patricia Mouton, LDP


Patricia Mouton, Legal Document Preparer ~ 954-290-8416 ~ roxxi275@gmail.com
Document Dilemma, LLC


Robbie Hicks, Legal Document Preparer ~ 954-451-9428 ~ documentdilemma@gmail.com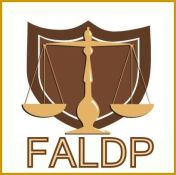 The greatest compliment I have been given is… "Christine really cares about the people she helps, she can take a stressful situation and make it seem easy!"
AFFORDABLE DIVORCE SOURCE, INC. – So you can focus on what is important!
At Affordable Divorce Source, Inc. we help people with Family Law documents such as:
Divorce
Custody
Child Support
Stepparent Adoptions
Name Changes
Paternity
and also assist with:

Mediations
Court filings
Motions
Modifications
Subpoenas
Process Service
 I will go out of my way to help you get through this process including referring you to any qualified professionals you may need!  I have been doing this for years and have already done the legwork for you to find the right people to help.  I look forward to speaking with you and starting you on a positive journey to a new future.  

Christine Marinkovich ~ christine@affordabledivorcesource.com ~ www.affordabledivorcesource.com
Office:  (954)933-6090 ~ Cell:  (954)649-4919 ~ We are not attorneys and do not provide legal advice.
CLICK HERE to learn more about Affordable Divorce Source, Inc.

Joseph Agard, LDP


Joseph Agard, Legal Document Preparer ~ 646-283-2400 ~ dragaint@aol.com
RELIABLE LEGAL DOCUMENT PREP., INC.


A document preparation business. Assist in Divorce-Bankruptcy-Child Support Modification-Business Formation at an affordable cost. Specializes in documents as follows :
Divorce Forms
Child Support Modification
Parenting Plan and Paternity Petition
Bankruptcy Chapt 7 & 13.
Business Formation.
Seal & Expunge of criminal records.
Evictions
Contact Person: Paul Blythe can be reached at 954 709 9861.
email: reliable.legal101@gmail.com
CLICK HERE to learn more about Reliable Legal Document Preparation, Inc.

German Vega, LDP


German Vega, LDP ~ 954-274-2494 ~ germanvega46@yahoo.com



Providing affordable bankruptcy solutions since 2008 in Florida and nationwide. Visit www.BankruptcyReliefNow.com or call 954-614-0713.

We are not attorneys and do not provide legal advice.

Heavenly Guide for Help, Inc.


Fernando Valero, LDP ~ 754-215-7015 ~ fernandovalero3000@hotmail.com

DivorcePro Non-Lawyer Document Services
(Div. of Divorce Specialists, Inc.)


954-741-0052 ~ divorcepro1@gmail.com ~ Paul Perry
We are not attorneys and do not provide legal advice.
Daniel Mirabel, LDP


Daniel Mirabel, LDP ~ 954-446-5229 ~ dpmira@hotmail.com

Legal Ascension, LLC


Legal Matters can be a stressful part of your life. With years of experience & education, we pride ourselves in helping individuals that simply need guidance. We can assist you in preparing personalized legal documentation in order to make self-representation & the handling of your legal matters, an easy - stress free task. Our team will work non-stop to have your documents prepared & matters resolved promptly.
Legal Ascension are Services Include:

Family Law
Immigration
Real Estate / Foreclosure / Residential Evictions
Power of Attorney
Translations
Student Assistance (Financial Aid / College Application assistance)
Formal Letters, Affidavits & Misc. Forms
Notary Public (State of Florida Only)
Hablamos español! ~ 24hr Virtual Assistance. ~ Email: legalascensionllc@gmail.com ~ Servia Alejo

Tel.: (561) 316-7814 (Call/Text) ~ Visit our Facebook: @LegalAscension / Instagram: legalascension
CLICK HERE to LEARN MORE about Legal Ascension, LLC

Richard Chin-Sang
Richard Chin-Sang ~ Miami, FL, USA
305506HELP ~ www.305506help.com (in progress) ~ (305) 506-4357
Document Preparation, Review, and Delivery Services
CLICK HERE to learn more about 305506HELP
My name is Priscilla and I have worked within the legal field for many years. My core values are:
Providing professionalism and skilled talent;

Preserving our strong work ethic;

Maintaining transparency;

Communication; and

Confidentiality.
Services we provide:
Uncontested Divorce

Family Law

Petition for Injunction for Protection Against Domestic Violence

Post-Conviction Documents-Expunge & Seal, Early Termination of Probation, Modification of Probation

Landlord/Tenant

Civil Matters

Appeals
If you need a specific service and do not see it listed, please contact us. We can tailor our services to fit your needs.
Telephone No.: 305-423-8231~ Email: pmahoney@just-docs.com ~ We are not attorneys and cannot provide you with legal advice.
CLICK HERE to learn more about Just Docs, LLC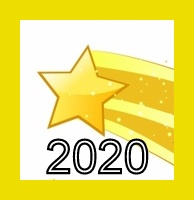 Draftersmultiservices is an internet and more based non lawyer legal document preparer/procurer service provider. We cater to all with the lowest prices -- guaranteed. Please visit us at - www.Draftersmultiservice.com - or email us at - draftersmultiservice@gmail.com or msjsmith39@gmail.com - or call 323-451-1692 or 561-752-7345. We are not attorneys and do not provide legal advice.
CLICK HERE to learn more about Drafters Multiservices
Habana Street Multi, LLC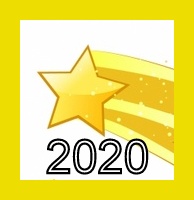 Habana Street Multi, LLC has a certification in homeland security and completes legal documents under the consumer's specific directions. As a non-attorney document preparer, we help people, mostly immigrants, by providing assistance in the preparation of immigration forms NATION-WIDE. We provide other services as Income Tax Preparation, Cuban Passport, Prorrogas, Translations, Divorce, Wedding Ceremony, Notary Services, Apostilles, and other legal matters.
Our mission is to ensure that all our customers are provided exceptional service at a competitive price. We accept all credit cards!!
Miami Dade: We come to your location!
If you don`t see a service you looking for in this post give us a call and we will let you know if we can assist you.
Contact: 917-557-7086 or LandyCompany@yahoo.com
HABLAMOS ESPANOL!
30 Day Divorces, 100% GUARANTEED!!! ~ We are not attorneys and do not provide legal advice.
CLICK HERE to learn more about Habana Street Multi, LLC 

Alexis Aid, Inc.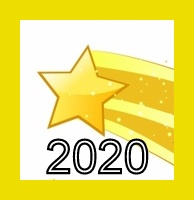 ALEXIS AID LLC.
231 SOUTH STATE RD 7 PLANTATION, FLORIDA 33317.
Cell: 305-741-8456 ~ Office: 754-301-2859 ~  ALEXISAIDINC@YAHOO.COM
Let our limited liability company prepare your legal documents.
My name is Sophia Alexis. Our office is in North Miami Florida. I possess exceptional written and verbal communication skills with 6 years of experience preparing legal documents. We are a Legal Document Preparation office, and prepare immigration, divorce, bankruptcy, and many other types of documents.
I do not provide legal advice; or offer counsel or representation. I can help with paperwork, Family Law forms, Divorce. Seal or Expunge Criminal Records.

Need to file for divorce?
I can help with the preparation of legal documents to be filed at the Broward county clerk of court." We provide full service: preparation of your forms/ We submit your divorce forms and the court fees (paid shipping certified if that is your case), Translation services available.

I can also assist with the Access Florida Assistance Program and Reemployment Assistance applications.

Nou Parle Creole.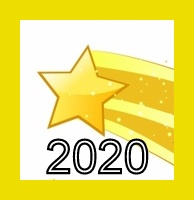 DOCUMENTS ASSIST, CORP. ~ PATRICIA V. GARBO ~ Hialeah, FL, Miami-Dade
DIVORCE? HABLA ESPAÑOL?

We are a non-lawyer legal document preparation company, based in South Florida, with extensive document preparation experience in:

DIVORCE
ALL OTHER FAMILY MATTERS
POWERS OF ATTORNEY, WILLS, LIVING WILLS
MOBILE NOTARIZATIONS (MIAMI-DADE, BROWARD)
APOSTILLE AND CERTIFICATIONS
WEDDING CELEBRATIONS
TRANSLATIONS (English, Spanish, Italian)
1840 W. 49th Street, Suite #711 - Hialeah, FL 33012

(888) 771-3330 - (786) 667-2700 - English

(786) 486-9060 - (786) 484-1238 - Español
(888) 771-1290 Fax
Contact: Patricia V. Garbo ~ Email: patricia@DocumentsAssist.com ~ Web: www.DocumentsAssist.com
 We are not attorneys and do not provide legal advice or legal representation ~
CLICK HERE to learn more about Documents Assist
Elizabeth Comas, LDP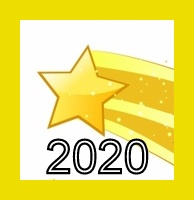 Elizabeth Comas ~ 305-546-8875 ~ ecomas@me.com
Virtual Providers
Some of our member document preparers have identified themselves as virtual providers. This means that their business model allows them to serve consumers online and over the phone, offering document preparation services throughout the state. Specific services will vary, please read their listings carefully and contact the member who lists the services that you need. Please make an informed decision when choosing a legal document preparer.
Virtual services apply to the entire state except for family law documents in Miami-Dade. Many consumers seek assistance with family law documents and many document preparers offer that service. However, Miami-Dade requires pro se litigants to use local family law forms that must be purchased directly from the clerk of court. It is a difficult and cumbersome process to virtually assist consumers in Miami-Dade; and for that reason we exclude that county from virtual services. If you need family law document preparation assistance for Miami-Dade, please contact a member who is local to that area.
Legal Document Preparation Pros of Florida
Legal Document Preparation Pros of Florida prepares documents for bankruptcy, circuit civil, county civil, & small claims. Based in Hillsborough County, serving virtually throughout the state.
Kenneth B. Rodman ~ 813-777-8124
3.29.2020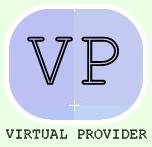 Option 2 Legal Document Preparation Services
Option 2 Legal Document Preparation Services prepares documents for Bankruptcy Chapter 7, and Wills & Trusts. 
Contact: Teresa Johnson, 478-954-2590
Tjohnson109@yahoo.com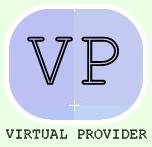 Shonda's Secretarial Services strives to offer those with strict budgets the opportunity to receive document assistance without the high cost. Shonda's Secretarial Services can assist you, and may save you a substantial amount of money in attorney fees. I do believe that customers' needs are a top priority, and I am committed to meeting those needs.
407-692-1577 ~ srparalegal3@gmail.com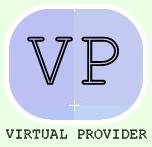 JusticeXpress is a legal information services company dedicated to the idea that the law should be accessible to everyone at an affordable price.
We provide legal document preparation services throughout the State of Florida online and in person at our offices in Port St. Lucie and Palm Beach Counties. 772-924-3280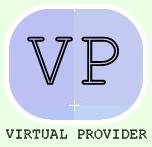 A&D specializes in completing legal documents under consumers specific directions. Our business is built in a way that allows us to provide exceptional service to our customers at a fraction of the cost of an attorney
Website: www.ad-frs.com
Email:info@ad-frs.com
OPEN 24 HOURS 7 DAYS A WEEK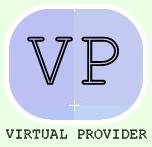 CLA Legal Document Service prepares necessary documents for people who want to represent themselves in their divorce, whether it includes children or not. We are also able to do Wills, Living Trusts, Power of Attorneys, Immigration forms, Bankruptcy, etc.
Connie Allis ~ 407-488-0197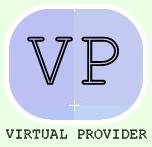 www.clalegaldocuments.com ~ connieallis@clalegaldocuments.com

I invite you to visit our websites to learn more about the nonlawyer legal document preparation services that we provide:
FLORIDA DOCUMENT SPECIALISTS ~ www.FloridaDocument.com
FLORIDA FAMILY ADOPTIONS ~ www.FloridaFamilyAdoptions.com
800-255-5287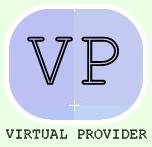 941-237-0951
Lady Doc Services, is a document preparer whose main goal and objective is to save time and money for Pro Se consumers. My services include Legal Document Preparation for:
Bankruptcy (Chapter 7); Certified Signing Agent; Child Support Petition's /Modification; Civil Complaints/Answers; Debt Defense; LLC Formation; Loan Signings; Name Change; Modification of Alimony; Notary; Paternity & Related Relief; Real Estate Closings; Small Claims; Simple Divorces; Family Adoptions; Parenting Plan; Renewing of Vow's; Wedding Ceremonies; Hourly Rate $55.00 (Four Hour Minimum)
Thank You & I look forward to serving you!
Email: Andrea@Ladydoclegal.com
We are not attorneys and do not provide legal advice.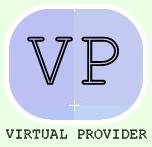 Lady Doc Legal & Professional Services, LLC.
Website: www.Ladydoclegal.com
Tele#: 1-888-877-9096
E-Fax#: 1-866-224-3113
We are the perfect fit for divorcing couples who are committed to coming to a consensus on all areas of the Marital Settlement Agreement without litigation. 

 850-332-1132

Drafters Multiservices
Draftersmultiservices is an internet and more based non lawyer legal document preparer/procurer service provider. We cater to all with the lowest prices - guaranteed.

323-451-1692 or 561-752-7345 draftersmultiservice@gmail.com

Copyright 2010-2020. All rights reserved.