Charlotte County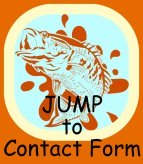 Charlotte County is part of the Twentieth Judicial Circuit; and its County Seat is Punta Gorda. Charlotte County has two notable rivers, the Myakka and Peace. They join to form Charlotte Harbor, which flows into the Gulf of Mexico. Punta Gorda is the only incorporated city in Charlotte County, however it is dotted with fishing villages and tourist destinations such as Palm Island, Placida, and Rotunda West. Charlotte Harbor State Preserve Park; and Cecil M. Webb State Wildlife Management Area are located in Charlotte County, and exist to help preserve Florida's natural wonders.
Absolute Mobile Notary Public & Loan Signing Agent


Nancy A. Slattery "Jersey Girl" is a seasoned Agent providing phenomenal customer services. She is now serving the Punta Gorda section of Charlotte County, FL. Growing up in a U.S. Marine Corps family in New Jersey, she will treat you with nothing but *Respect *Honor *Strength & * Devotion. Nancy is a Florida Notary Public and a Chaplain since 2010.
* Document preparer assistance: Living Wills, Power of Attorney, Financial POA, Trusts, Last Will & Testaments
* Mortgage Closings at your home or business, as a Loan Signing Agent
Trust cannot be bought, sold or expected. It is earned. Earned by being forthright with everyone you meet, delivering what you promise and exceeding peoples expectations. It starts with reliability, honesty, credibility and sincerity. You must demonstrate consistently through your business and personal contacts.

Businesses are built by making special connections one-by-one. Eventually each positive connection will lead you to a new Customer! And along the way your customers will expand and you'll realize, that each connection is an opportunity to touch that persons life ~ even if it's for a brief moment. ™
941-204-9593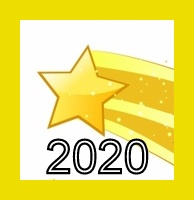 By The People is a computerized document preparation service. We are comprised of Pro Se document preparation assistants, meaning we empower you to represent yourself in your legal matters.
By The People can be a more cost effective solution!
Save money and have us prepare your: Wills, Power of Attorney, Deeds, Living Trust, Divorce, Bankruptcy (Chapter 7), Evictions, Incorporations/LLCs, DBAs, Paternity, Immigration (family sponsored), Step-Parent Adoption, Buy/Sell Agreements, Copyright, Trademark, Probate (single beneficiary only), Name Change, Promissory Note, and more. Any filing fees are separate.
We are formerly We The People and have been giving great customer service in LEE County for over 10 years. We are located right on US41:
16050 S. Tamiami Trail, Suite 104
Fort Myers Florida 33908
Phone: (239) 267-9955 Fax:(239)267-9977
Email: DOCS@bythepeopleusa.com
CLICK HERE to learn more about By The People.

Integrity Title & Document Services, LLC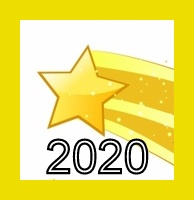 239- 542-8899 ~ Trina.itds@gmail.com ~ Trina Shandrowski
Delynn Solomon, LDP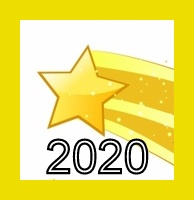 Delynn Solomon ~ 360-701-2990 ~  info@docs4udivoreandmore.com
Virtual Providers
Virtual Providers assist consumers via internet and telephone conversations. No need to make a face to face appointment, save time and travel. Learn more about Virtual Providers. The "VP" designation on the member listings shows that these members are prepared to assist consumers virtually.
Shonda's Secretarial Services strives to offer those with strict budgets the opportunity to receive document assistance without the high cost. Shonda's Secretarial Services can assist you, and may save you a substantial amount of money in attorney fees. I do believe that customers' needs are a top priority, and I am committed to meeting those needs.
407-692-1577 ~ srparalegal3@gmail.com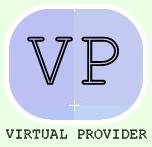 JusticeXpress is a legal information services company dedicated to the idea that the law should be accessible to everyone at an affordable price.
We provide legal document preparation services throughout the State of Florida online and in person at our offices in Port St. Lucie and Palm Beach Counties. 772-924-3280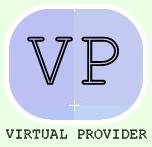 Deana Snyder ~ Fort Lauderdale ~ Affordable Legal Document Preparation Services. We provide a wide range of document preparation services, including family law forms, wills, small probate, civil, and more.
 (954) 532-5476
 soflalegaldocprep@gmail.com 
A&D specializes in completing legal documents under consumers specific directions. Our business is built in a way that allows us to provide exceptional service to our customers at a fraction of the cost of an attorney
Website: www.ad-frs.com
Email:info@ad-frs.com
OPEN 24 HOURS 7 DAYS A WEEK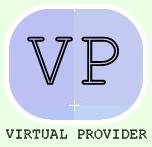 CLA Legal Document Service prepares necessary documents for people who want to represent themselves in their divorce, whether it includes children or not. We are also able to do Wills, Living Trusts, Power of Attorneys, Immigration forms, Bankruptcy, etc.
Connie Allis ~ 407-488-0197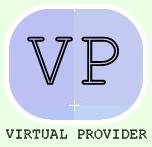 www.clalegaldocuments.com ~ connieallis@clalegaldocuments.com

I invite you to visit our websites to learn more about the nonlawyer legal document preparation services that we provide:
FLORIDA DOCUMENT SPECIALISTS ~ www.FloridaDocument.com
FLORIDA FAMILY ADOPTIONS ~ www.FloridaFamilyAdoptions.com
800-255-5287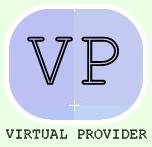 941-237-0951
Lady Doc Services, is a document preparer whose main goal and objective is to save time and money for Pro Se consumers. My services include Legal Document Preparation for:
Bankruptcy (Chapter 7); Certified Signing Agent; Child Support Petition's /Modification; Civil Complaints/Answers; Debt Defense; LLC Formation; Loan Signings; Name Change; Modification of Alimony; Notary; Paternity & Related Relief; Real Estate Closings; Small Claims; Simple Divorces; Family Adoptions; Parenting Plan; Renewing of Vow's; Wedding Ceremonies; Hourly Rate $55.00 (Four Hour Minimum)
Thank You & I look forward to serving you!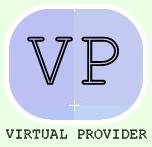 Lady Doc Legal & Professional Services, LLC.
Website: www.Ladydoclegal.com
Tele#: 1-888-877-9096
E-Fax#: 1-866-224-3113
Email: Andrea@Ladydoclegal.com
We are not attorneys and do not provide legal advice.

We are the perfect fit for divorcing couples who are committed to coming to a consensus on all areas of the Marital Settlement Agreement without litigation. 

 850-332-1132

Drafters Multiservices
Draftersmultiservices is an internet and more based non lawyer legal document preparer/procurer service provider. We cater to all with the lowest prices - guaranteed.

323-451-1692 or 561-752-7345 draftersmultiservice@gmail.com

Copyright 2010-2019 ~ All rights reserved.
Follow us on Facebook!
Copyright 2010-2019. All rights reserved.