Citrus County
Citrus County's county seat is Inverness; and its largest community is Homosassa Springs. Citrus County is known for its natural beauty and clear water springs. During the coldest months of the year up to 400 manatees congregate in the waterways. The citrus groves were hit hard by the big freeze in 1894, but many homeowners continue to maintain private groves on their land.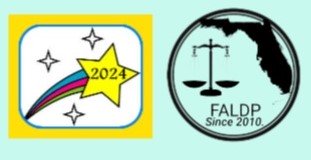 Lou Sessa ~ LJS Legal Document Preparation
PO Box 1861, Crystal River Fl. 34423
WWW.LJS-LEGAL-DOC-PREP.COM ~ LJSlegaldocumentprep@gmail.com
352-422-7283
Providing document preparation services for:
Serving Citrus, Hernando, Pasco, Levy Counties. www.ljs-legal-doc-prep.com
FLORIDA EVICTIONS, DIVORCE, STEP PARENT ADOPTION, EARLY TERMINATION OF PROBATION , MODIFICATION OF CHILD SUPPORT, POWER OF ATTORNEY, LAW SUIT ANSWERS, NOTARY SERVICES, SIMPLE WEDDING CEREMONIES PERFORMED.
Non-Lawyer Disclaimer: We are a non-lawyer self-help service that provides document assistance at your specific direction. We are not attorneys and cannot provide legal advice or represent you in court, The contents of this page nor of any conversation you have with us should or may be construed as legal advice. If you have legal questions you are encouraged to consult with or retain an attorney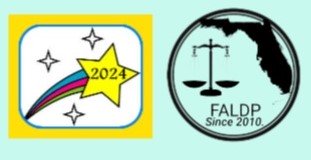 RRAM Notaries & Abstractors LLC is a fully accredited professional services firm specialized in providing comprehensive notary public services, real estate title searches, and legal document preparation services. Our experienced team is adept at handling a wide variety of tasks, ensuring accuracy and attention to detail in every service we provide.
As notaries public, we offer services either from our office or at your preferred location, adding a layer of convenience to our professional offerings. Our real estate title search services are crucial for those who want to make an informed decision before purchasing a property, as we examine public records to determine the rightful ownership and any encumbrances that may exist. In addition, our legal document preparation services are comprehensive, covering various legal requirements to make sure that all your documents are in order, leaving no room for discrepancies.

At RRAM Notaries & Abstractors LLC, we prioritize your needs, providing services with integrity, professionalism, and expertise. Our customer service is available for any inquiries or assistance via phone at 352-410-3158 or email at j.fuller@rramnotaries.com. John Fuller.

Copyright 2010-2023 ~ All rights reserved.