Hendry County
Hendry County is to the east of Collier and Lee Counties. Clewiston and LaBelle are cities in Hendry County; LaBelle is the county seat. The northeast corner of the county touches Lake Okeechobee. The Hendry County Clerk of Court, Barbara S. Butler, states on the clerk of court site: Welcome to the Hendry County Clerk of Court web site. I hope you will find the information and services provided herein useful. My office strives to provide information and services through this site that will assist you in a manner more convenient than having to travel to one of our office locations.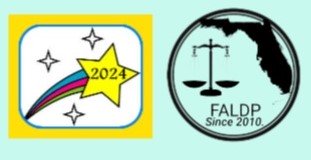 We're dedicated to providing a comprehensive approach to consumers' document preparation needs. If we can't prepare your documents, we'll refer you to a colleague who can. We offer document preparation services for:
Family Law

Immigration

Small Probate

Civil/ Small Claims

Estate Planning

Criminal

Bankruptcy

Landlord/ Tenant

And More!
If you don't see what you're looking for – just ask. Contact us by submitting a contact form on our site or call 941-237-0951.
We are NOT attorneys, and do not provide legal advice or representation.
Copyright 2010-2023 ~ All rights reserved.