Jefferson County

Jefferson County is located in the heart of "the other Florida," the Florida of rolling hills and stately oaks draped in wispy Spanish moss. Situated in the state's Panhandle, it is the only county that extends from Georgia on the north to the Gulf of Mexico on the south. Known as the "Keystone County," it is approximately mid-way between Jacksonville, Florida's northern-most Atlantic port and Pensacola, one of her largest Gulf ports. Monticello, the county's seat of government, is just 23 miles east of Florida's capital city of Tallahassee, and is fast becoming one of that thriving city's favorite "bedroom communities."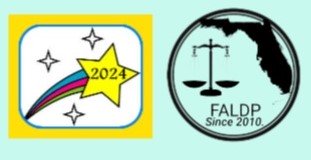 We're dedicated to providing a comprehensive approach to consumers' document preparation needs. If we can't prepare your documents, we'll refer you to a colleague who can. We offer document preparation services for:
Family Law

Immigration

Small Probate

Civil/ Small Claims

Estate Planning

Criminal

Bankruptcy

Landlord/ Tenant

And More!
If you don't see what you're looking for – just ask. Contact us by submitting a contact form on our site or call 941-237-0951.
We are NOT attorneys, and do not provide legal advice or representation.
Copyright 2010-2023 ~ All rights reserved.
Copyright 2010-2023. All rights reserved.