Lafayette County

Lafayette County was created on December 23, 1856 from part of Madison County. At the time it comprised all the area of present-day Lafayette and Dixie counties. The County was named in honor of the Marquis de Lafayette, the French general who rendered assistance to the Continental Army in the American Revolutionary War. The Suwannee River forms the entire eastern boundary. The county seat was New Troy until the court house burned down on New Year's Eve, 1892. It was moved to Mayo in 1893, and Mayo is currently Lafayette's only incorporated town. The moving of the courthouse was the end for New Troy. The Gainesville Sun states that houses were dismantled for their timber and bricks, hardwoods replaced the fields, steamboat traffic ended in 1899, and the ferry closed in 1917.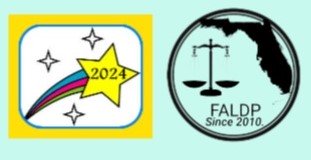 We're dedicated to providing a comprehensive approach to consumers' document preparation needs. If we can't prepare your documents, we'll refer you to a colleague who can. We offer document preparation services for:
Family Law

Immigration

Small Probate

Civil/ Small Claims

Estate Planning

Criminal

Bankruptcy

Landlord/ Tenant

And More!
If you don't see what you're looking for – just ask. Contact us by submitting a contact form on our site or call 941-237-0951.
We are NOT attorneys, and do not provide legal advice or representation.
Copyright 2010-2023 ~ All rights reserved.
Copyright 2010-2023. All rights reserved.