Lee County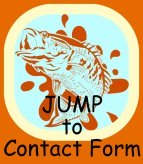 Lee County Clerk of Court, Linda Doggett states on the clerk of court website: "As one of 67 Florida Clerks working together to serve the citizens - providing quality services while balancing the costs, I am proud to serve as your Clerk of Courts & Comptroller. I enjoy reaching out to our community with information and transparency initiatives and I appreciate the wonderful people in this office who continually work to improve our services."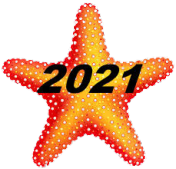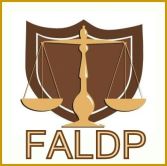 The legal system can intimidate and overwhelm anyone. Easy Tramites Corp., provides assistance with the preparation of documents for self-represented individuals based on their factual information provided.
We are proud and active members of the National Association of Legal Assistants-Paralegals (NALA).
Our services do not substitute for an Attorney; however, we help anyone who cannot afford attorney's cost to prepare documents that do not requires legal advice at an affordable and reasonable fee.
Our services include but are not limited to: Administrative support, Notarization, Document translation, Wedding Ceremony- Marriage, Wills, Power of Attorney, Deeds, Divorce, Marital Settlement Agreements, Evictions, Incorporations/LLCs, DBAs, Immigration (family sponsored and/or documents renewals) Passport renewals and other legal matters. Any filing fees are separate.
Our commitment is to provide high quality service to Florida residents and are continually attending appropriate training sessions, seminars, classes, and if necessary, we will refer you to quality and qualified attorneys, mediators, and counselors.
We are conveniently located across from Edison Mall in Fort Myers at:
1919 Courtney Drive # 10A ~ Fort Myers, Fl 33901
www.easytramites.com ~ Email: easytramitescorp@gmail.com ~ 239-219-6131
Preparing Legal Docs You Can Afford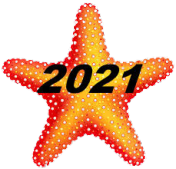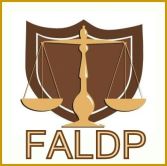 I know all too well the stress, pain, and financial burden of divorce. Need divorce documents for court? We will help prepare legal divorce documents for less.
Please, give us a call so we can help!
Preparing Florida Legal Divorce Documents
Scheduled by Appointment ~ Located in Fort Myers, FL 33916 
Contact: Angela Dawson- Legal Document Preparer
Phone:239-810-5948
We are not attorneys,and do not provide legal advice.
Email: Annagirl005@gmail.com

Habana Street Multi, LLC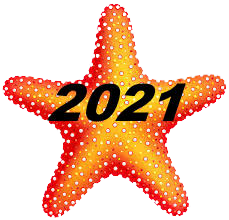 Habana Street Multi, LLC has a certification in homeland security and specializes in completing legal documents under the consumer's specific directions. As a non-attorney document preparer, we help people, mostly immigrants, by providing assistance in the preparation of immigration forms NATION-WIDE. We provide other services as Income Tax Preparation, Cuban Passport, Prorrogas, Translations, Divorce, Wedding Ceremony, Notary Services, Apostilles, and other legal matters.
Our mission is to ensure that all our clients are provided exceptional service at a competitive price. We accept all credit cards!!
Miami Dade: We come to your location!
If you don`t see a service you looking for in this post give us a call and we will let you know if we can assist you.
Contact: 917-557-7086 or LandyCompany@yahoo.com
HABLAMOS ESPANOL!
30 Day Divorce Specialists, 100% GUARANTEED!!!
CLICK HERE to learn more about Habana Street Multi, LLC.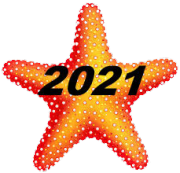 DOCUMENTS ASSIST, CORP. ~ PATRICIA V. GARBO ~ Hialeah, FL, Miami-Dade
DIVORCE? HABLA ESPAÑOL?

We are a non-lawyer legal document preparation company, based in South Florida, with extensive document preparation experience in:

DIVORCE
ALL OTHER FAMILY MATTERS
POWERS OF ATTORNEY, WILLS, LIVING WILLS
MOBILE NOTARIZATIONS (MIAMI-DADE, BROWARD)
APOSTILLE AND CERTIFICATIONS
WEDDING CELEBRATIONS
TRANSLATIONS (English, Spanish, Italian)
1840 W. 49th Street, Suite #711 - Hialeah, FL 33012

(888) 771-3330 - (786) 667-2700 - English

(786) 486-9060 - (786) 484-1238 - Español
(888) 771-1290 Fax
Contact: Patricia V. Garbo ~ Email: patricia@DocumentsAssist.com ~ Web: www.DocumentsAssist.com
 We are not attorneys and do not provide legal advice or legal representation ~
CLICK HERE to learn more about Documents Assist
NOTARY & TAX SERVICES BY REYNA LLC
We provide the following services:
- Notary Public

- Income Taxes and Bookkeeping

- Immigration Forms Preparation

- Translations (Spanish to English)

- Apostille

- Divorce and Paternity

- Online Application Assistance

- Job searching assistance (Applications and Resumes)
By Appointment only. ***
CONTACT NAME: REYNA PINO

PHONE #: 239-269-3818

EMAIL: immigrationbyreyna@gmail.com
Virtual Providers
Some of our member document preparers have identified themselves as virtual providers. This means that their business model allows them to serve consumers online and over the phone, offering document preparation services throughout the state. Specific services will vary, please read their listings carefully and contact the member who lists the services that you need. Please make an informed decision when choosing a legal document preparer.
Virtual services apply to the entire state except for family law documents in Miami-Dade. Many consumers seek assistance with family law documents and many document preparers offer that service. However, Miami-Dade requires pro se litigants to use local family law forms that must be purchased directly from the clerk of court. It is a difficult and cumbersome process to virtually assist consumers in Miami-Dade; and for that reason we exclude that county from virtual services. If you need family law document preparation assistance for Miami-Dade, please contact a member who is local to that area.
Bright Resolutions, LLC
We are a women-owned and operated business based out of Hillsborough County offering mobile services throughout all of Florida and virtual services nationwide. Call or email us today to discuss your needs!!! Specializing in:
Family Law
Criminal
County & Circuit Civil
We also provide Mobile / Remote online Notary services 24 hours a day!
9.30.2020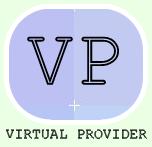 TheBrightResolutionLLC@gmail.com ~ 813-419-3171

 Legal Doc Preparation & Credit Repair/ Restoration; Certified Signing Agent   LLC  formation, Notary, Divorces, Small Claims, Child Support,  Alimony, Family Adoptions, Real Estate closings & more
  Call us for  more details. 1-888-877-9096
8.17.2020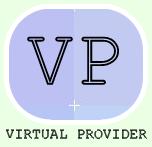 I understand from personal experience the stress, financial burden, uncertainty, and pain divorce can have on families. Need divorce documents for court? We are here to listen and help with the preparation of legal Documents for less. We are here to listen and help with the preparation of legal Documents for less.
Scheduled by Appointment ~ Located in Fort Myers, FL 33916 
Contact: Angela Dawson- Legal Document Preparer
Phone:239-810-5948
6.16.2020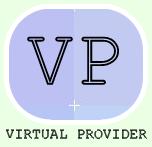 Email: Annagirl005@gmail.com
We are not attorneys,and do not provide legal advice.
CLA Legal Document Service prepares necessary documents for people who want to represent themselves in their divorce, whether it includes children or not. We are also able to do Wills, Living Trusts, Power of Attorneys, Immigration forms, Bankruptcy, etc.
Connie Allis ~ 407-488-0197
4.26.2020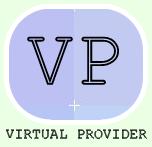 www.clalegaldocuments.com ~ connieallis@clalegaldocuments.com

We are a Marine Veteran and Four Blue Star parents - three boys serving and one son in law - team. 
Divorce
Family Law
Small Claims/Civil
Family Adoption
Name Change
4.11.2020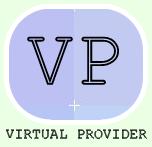 Nikol De Riso ~ 941-304-7228 ~ NikolDeRiso@EGASolutionsfl.com

Legal Document Preparation Pros of Florida
Legal Document Preparation Pros of Florida prepares documents for bankruptcy, circuit civil, county civil, & small claims. Based in Hillsborough County, serving virtually throughout the state.
Kenneth B. Rodman ~ 813-777-8124
3.29.2020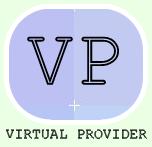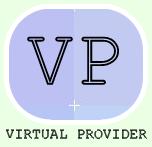 941-237-0951
Copyright 2010-2021 ~ All rights reserved.
Follow us on Facebook!
Copyright 2010-2021. All rights reserved.