Liberty County

Liberty is one of Florida's largest counties in terms of land area, with its 565,320 acres or 864 square miles, but is the smallest population-wise. Florida's most populous counties have more than 300 people per square mile. Liberty has 12. There's good reason for this population sparsity. Most of the lower two-thirds of the county is forest land. The Apalachicola National Forest comprises of 267,298 acres in the county, with state forests and parks along with large corporate land owners taking another disproportionate share.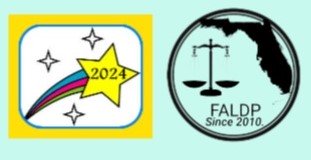 We're dedicated to providing a comprehensive approach to consumers' document preparation needs. If we can't prepare your documents, we'll refer you to a colleague who can. We offer document preparation services for:
Family Law

Immigration

Small Probate

Civil/ Small Claims

Estate Planning

Criminal

Bankruptcy

Landlord/ Tenant

And More!
If you don't see what you're looking for – just ask. Contact us by submitting a contact form on our site or call 941-237-0951.
We are NOT attorneys, and do not provide legal advice or representation.
Copyright 2010-2023 ~ All rights reserved.
Copyright 2010-2023. All rights reserved.