Pinellas County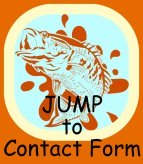 Pinellas County sits mostly on a Peninsula west of Tampa and Hillsborough County. Its largest city is St. Petersburg, and its county seat is Clearwater. Pinellas County was once a part of Hillsborough County, but in the years leading up to 1912, public outcry caused Pinellas to secede from Hillsborough.  Angry residents of what was then called West Hillsborough pushed for the secession, as the residents believed they were neglected by county government.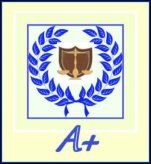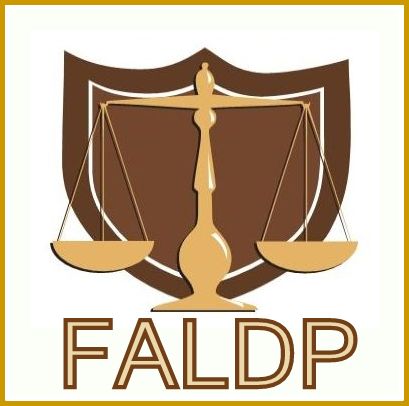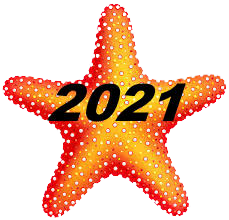 Offering economical alternatives to expensive attorneys' fees. As a Legal Document Preparer, I am offering services including divorce; paternity; child support; parenting plans; modifications; name changes; wills; preparation of deeds, evictions; advanced directives; living wills; business formation (corporations and LLC's); as well as guardianships.
I am not an attorney and cannot give you legal advice. If you need an attorney, or if, after communicating with you, it is determined that you need the advice of a attorney, I can refer you.
Also offering freelance paralegal services, with significant emphasis on discovery assistance, to local attorneys.

Gayle L. Coffman, LDP
341 Sixth Avenue N.
Tierra Verde, FL 33715-1846
(727) 776-0283 – Phone
(727) 322-9755 – Fax
suncoastlegalsolutions@yahoo.com
CLICK HERE to learn more about Suncoast Legal Solutions

Fernando Ortiz, LDP


Fernando Ortiz, Legal Document Preparer ~ 239-791-6649 ~ fortizjr1@gmail.com


We offer detailed, quick and courteous service. We are family owned and operated and have several Legal Document Preparers ready to service your needs. Our Legal Document Preparers are located in Pinellas and Alachua County , however we do service most all of Florida Virtually.
We specialize in:
Divorce/ Family Law
Summary Of Administration
Early Termination of Probation
Business Formations : INC, LLC, DBA.
Last Will & Testament
Health Care Surrogate
  Our preferred way of communication is Floridadocumentprep@yahoo.com
Visit our website for more details or to order services ~ www.FloridaDocumentPrep.Com ~ or call (727) 537-0890
We are not attorneys and do not provide legal advice.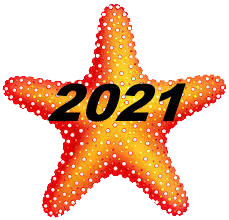 Need legal documents for court but can't afford an attorney? We are not attorneys, and can't give legal advice...BUT WE CAN HELP YOU! We care, will listen, and will prepare your documents for less! We will respect you, your time, and your $$$!
We are here to help you with all of your Family Law Self Representation (Pro Se) needs:

* Divorce
* Close Family Member or Stepparent Adoption
* Temporary or Concurrent Custody
* Child Support
* Paternity
* Parenting Plans
* Injunctions(Restraining Orders)
* Name Change
* Expunge/Seal
* Living Trusts
I, Deborah Miles, CEO of Miles Mobile Services, am a Notary Signing Agent, certified through the State of Florida for Remote Online Notarizations as well as Real Estate and Loan Closings. I am a member of the National Notary Association, American Bar Association, American Association of Notaries, and The Society for Human Resource Management (SHRM). In addition, I am a Guardian ad Litem in Florida's 12th Court Circuit. I also sit on the Board of Directors of SOLVE Maternity Homes Inc. I am an active member of my church, and head up it's Intercessory Prayer Ministry.

You may reach us by phone at 941.348.3313 or by emailing us at info@MilesMobileServices.com. We utilize video conferencing applications when necessary at no cost to our customers.

LDP of Hillsborough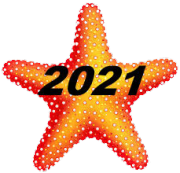 I am now offering my services to pro se litigants as a legal document preparer; and to attorneys as a free lance paralegal. I have significant experience in many legal areas. 
Expertise in problem-solving and trouble-shooting, employee management, and implementing proactive procedures and systems to run a productive and competent law office.

Possess solid computer skills. • Ability to train, motivate, and supervise staff; a team player.

Seminars to corporate clients on recent changes in bankuptcy; and community estate planning seminars 

Business consultant to start up law firms practicing in areas of bankruptcy and foreclosure defense. 

Member of National Society of Virtual Bankruptcy Assistants, LLC
Kenneth B. Rodman ~ 813-777-8124~ 2250 Brookfield Greens Circle; Sun City Center, Florida 33573
You've Been Served Process Service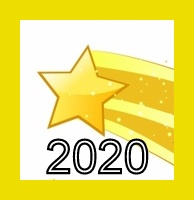 You've Been Served was created after personally experiencing a stressful pro se litigation process. I recognized the need for a fast, friendly and efficient process serving and document preparation company that understood how legal issues affect individuals. I discovered that most workers in the legal-related service business had lost their empathy and compassion for the people experiencing the stress of legal proceedings.

Document preparation, filing, and service of summons and complaints, small claims, evictions, divorce papers, subpoenas, and legal notices in Pasco and Pinellas County.

Melisa Thompson ~ 727-776-2093 ~ youvebeenservedfl@yahoo.com

Essential Legal Documents and Services, LLC

"Essential Document Preparation for today's Pro Se Litigants". We have over 20 years of experience preparing legal documents in the following areas:

*Family Law
Child Support, Divorce, Parental Responsibility/Time-Sharing and Paternity
*Civil Law
Injunctions/Restraining Orders, Small Claims and Landlord/Tenant Issues
*Criminal Law
Restoration of Rights, Seal/Expungement and Early Termination of Probation
*Probate/Estate Planning
Summary Administration, Guardianships, Wills, Trusts and Power of Attorney


Other services include preparation of Chapter 7 Bankruptcy Petitions, Legal Research, Onsite Notary Services, Clerical Support and much more!

Disclaimer: We are not attorneys or certified public accountants. We can not and will not provide you with any legal advice. Information provided does not substitute the advice of an attorney. All matters are confidential. However, no attorney-client privilege or relationship is established. All services are rendered at your direction and documents prepared are based upon factual information you have provided.

essentiallegaldocs@gmail.com ~ 813-570-0162 Kimberly D. Sanders

Virtual Providers
Some of our member document preparers have identified themselves as virtual providers. This means that their business model allows them to serve consumers online and over the phone, offering document preparation services throughout the state. Specific services will vary, please read their listings carefully and contact the member who lists the services that you need. Please make an informed decision when choosing a legal document preparer.
Virtual services apply to the entire state except for family law documents in Miami-Dade. Many consumers seek assistance with family law documents and many document preparers offer that service. However, Miami-Dade requires pro se litigants to use local family law forms that must be purchased directly from the clerk of court. It is a difficult and cumbersome process to virtually assist consumers in Miami-Dade; and for that reason we exclude that county from virtual services. If you need family law document preparation assistance for Miami-Dade, please contact a member who is local to that area.
Preparing Legal Docs You Can Afford
 I understand from personal experience the stress, financial burden, uncertainty, and pain divorce can have on families. Need divorce documents for court? We are here to listen and help with the preparation of legal Documents for less
Scheduled by Appointment ~ Located in Fort Myers, FL 33916 
Contact: Angela Dawson- Legal Document Preparer
Phone:239-810-5948
6.16.2020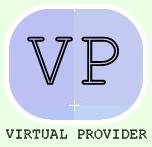 Email: Annagirl005@gmail.com
CLA Legal Document Service prepares necessary documents for people who want to represent themselves in their divorce, whether it includes children or not. We are also able to do Wills, Living Trusts, Power of Attorneys, Immigration forms, Bankruptcy, etc.
Connie Allis ~ 407-488-0197
4.26.2020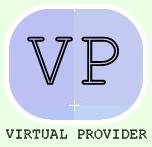 www.clalegaldocuments.com ~ connieallis@clalegaldocuments.com

Miles Mobile Notaries, LLC
Need legal documents for court but can't afford an attorney? We are not attorneys, and can't give legal advice...BUT WE CAN HELP YOU! We care, will listen, and will prepare your documents for less! We will respect you, your time, and your $$$! We are here to help you with all of your Family Law Self Representation (Pro Se) needs:
941.348.3313 ~ info@MilesMobileServices.com
4.11.2020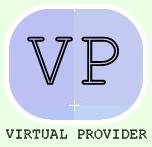 We are a Marine Veteran and Four Blue Star parents - three boys serving and one son in law - team. 
Divorce
Family Law
Small Claims/Civil
Family Adoption
Name Change
4.11.2020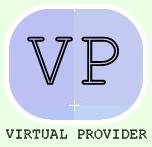 Nikol De Riso ~ 941-304-7228 ~ NikolDeRiso@EGASolutionsfl.com

Legal Document Preparation Pros of Florida
Legal Document Preparation Pros of Florida prepares documents for bankruptcy, circuit civil, county civil, & small claims. Based in Hillsborough County, serving virtually throughout the state.
Kenneth B. Rodman ~ 813-777-8124
3.29.2020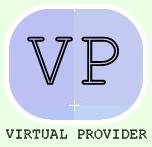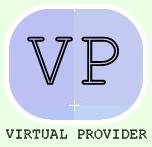 941-237-0951
Option 2 Legal Document Preparation Services
Option 2 Legal Document Preparation Services prepares documents for Bankruptcy Chapter 7, and Wills & Trusts. 
Contact: Teresa Johnson, 478-954-2590
Tjohnson109@yahoo.com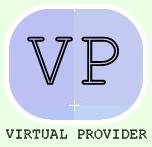 Shonda's Secretarial Services strives to offer those with strict budgets the opportunity to receive document assistance without the high cost. Shonda's Secretarial Services can assist you, and may save you a substantial amount of money in attorney fees. I do believe that customers' needs are a top priority, and I am committed to meeting those needs.
407-692-1577 ~ srparalegal3@gmail.com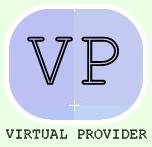 JusticeXpress is a legal information services company dedicated to the idea that the law should be accessible to everyone at an affordable price.
We provide legal document preparation services throughout the State of Florida online and in person at our offices in Port St. Lucie and Palm Beach Counties. 772-924-3280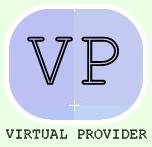 A&D specializes in completing legal documents under consumers specific directions. Our business is built in a way that allows us to provide exceptional service to our customers at a fraction of the cost of an attorney
Website: www.ad-frs.com
Email:info@ad-frs.com
OPEN 24 HOURS 7 DAYS A WEEK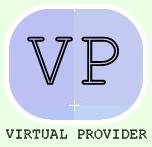 I invite you to visit our websites to learn more about the nonlawyer legal document preparation services that we provide:
FLORIDA DOCUMENT SPECIALISTS ~ www.FloridaDocument.com
FLORIDA FAMILY ADOPTIONS ~ www.FloridaFamilyAdoptions.com
800-255-5287
Lady Doc Services, is a document preparer whose main goal and objective is to save time and money for Pro Se consumers. My services include Legal Document Preparation for:
Bankruptcy (Chapter 7); Certified Signing Agent; Child Support Petition's /Modification; Civil Complaints/Answers; Debt Defense; LLC Formation; Loan Signings; Name Change; Modification of Alimony; Notary; Paternity & Related Relief; Real Estate Closings; Small Claims; Simple Divorces; Family Adoptions; Parenting Plan; Renewing of Vow's; Wedding Ceremonies; Hourly Rate $55.00 (Four Hour Minimum)
Thank You & I look forward to serving you!
Email: Andrea@Ladydoclegal.com
We are not attorneys and do not provide legal advice.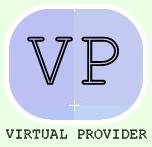 Lady Doc Legal & Professional Services, LLC.
Website: www.Ladydoclegal.com
Tele#: 1-888-877-9096
E-Fax#: 1-866-224-3113
We are the perfect fit for divorcing couples who are committed to coming to a consensus on all areas of the Marital Settlement Agreement without litigation. 

 850-332-1132

Drafters Multiservices
Draftersmultiservices is an internet and more based non lawyer legal document preparer/procurer service provider. We cater to all with the lowest prices - guaranteed.

323-451-1692 or 561-752-7345 draftersmultiservice@gmail.com

---
Copyright 2010-2020 ~ All rights reserved.
Follow us on Facebook!