RELIABLE LEGAL DOCUMENT PREP., INC.
My name is Paul Blythe and I am the founder and President of Reliable Legal Document Prep. Inc. since 2012. We are a legal document preparation company . As a non-attorney we do not give legal advice. We assist in the preparation of Florida court approved family forms( divorce, Child Support Modification), Bankruptcy(ch 7& 13 ) forms and Immigration Forms.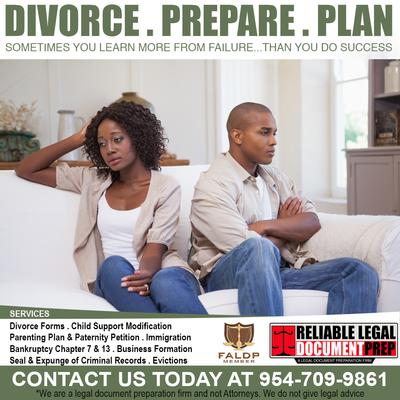 I hold a Bachelor of Business Administration with a minor in legal studies from Nova Southeastern University(1996), Davie ,Florida. I have over 10yrs of experience of preparing legal documents for the under served community. I enjoy providing exceptional professional service to my clients where all my " t's are crossed and my i's are dotted."

Paul Blythe 

Reliable Legal Document Prep. Inc.(Broward County)
4000 N.State Road 7, Ste 204-2
Lauderdale Lakes, FL 33319
email: reliable.legal101@gmail.com
Phone: 954 709 9861
Copyright 2010-2023. All rights reserved.