Santa Rosa County

The Mission for the Santa Rosa County Office of the Clerk of Court and Comptroller is to serve our Citizens, the Courts and the Board of County Commissioners with the highest standards of accountability, integrity, ethics, honesty and professionalism.  We will accomplish this by putting quality and customer service first and by maintaining complete and accurate records for our County. Santa Rosa County can be divided into three distinct sections: South Santa Rosa, Central Santa Rosa, and North Santa Rosa. The sections are centered on the main east/west roads that pass through the county. The county seat is Milton.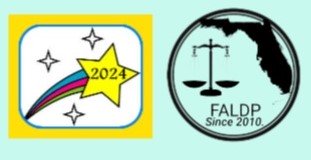 We're dedicated to providing a comprehensive approach to consumers' document preparation needs. If we can't prepare your documents, we'll refer you to a colleague who can. We offer document preparation services for:
Family Law

Immigration

Small Probate

Civil/ Small Claims

Estate Planning

Criminal

Bankruptcy

Landlord/ Tenant

And More!
If you don't see what you're looking for – just ask. Contact us by submitting a contact form on our site or call 941-237-0951.
We are NOT attorneys, and do not provide legal advice or representation.
Copyright 2010-2023 ~ All rights reserved.