Course Outline
Students will learn and understand the different divorce processes in Florida. Petitions for Dissolution of Marriage; Petition to Determine Paternity and Related Relief; and Answers are discussed and explained. Supreme Court approved forms are included in this course.
Module I *** Dissolution of Marriage - Initial Petitions *** Overview of Florida Dissolution of Marriage -
Four Types of Dissolution of Marriage (DOM):
Simplified
with no Minor Child(ren) and No Property
with Minor Child(ren)
with Property but No Child(ren)
Petition to Determine Paternity and Other Relief - is included in this section because it is similar to a Petition for Dissolution, but it is used for couples who are ending their relationship; who have children together; but were never married.
Florida Residency Requirements
Module II ***Working With The Forms ***
Avoid Giving Legal Advice
Gathering the Information
Choosing the Forms (Your customer chooses)
Dissolution of Marriage with Children and Instructions
Module III *** Procedural ***
Service of Process
Personal Service
Process Server Memorandum
Summons for Personal Service on an Individual
Constructive Service
Diligent Search and Inquiry
Notice of Action
Module IV Answers & Hearings
Answer and Waiver of Appearance
Answer and Counter Petition
The Final Hearing
Motion for Hearing/ Notice of Hearing
Final Order for Dissolution of Marriage
Module V Form Descriptions and Glossary
Quiz
Forms Required in all Dissolutions of Marriage
Forms Required in Dissolutions with Children
Forms that may be required in some circumstances
Terms used in family law
After completing the Course Registration Form, you will be sent a Thank You email with a payment feature. You can pay with a debit or credit card through paypal. Tuition for this course is only $410. After payment is made, you will then be directed to the first page of the online course - Preparing Florida Divorce Documents. Please remember to save the link or bookmark that page. If you navigate away from that page, the link will disappear. If you have any questions, please do not hesitate to contact us - 800-515-0496 - staff@faldp.org.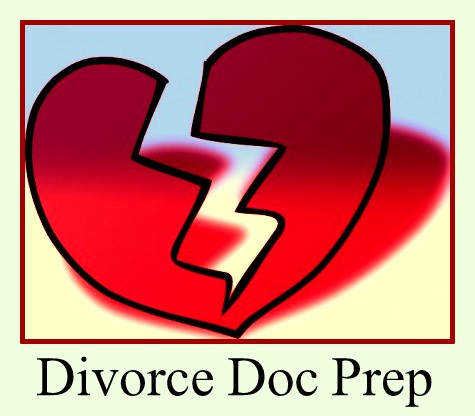 Divorce document preparation is one of the most persistently high demand type of document. Document preparers assist consumers by preparing the necessary documents at low cost. People embroiled in a divorce are often already in high stress situations. Document preparers ease their pain, by providing a lower cost alternative.
According to our research,  on average, a Florida divorce, using an attorney, costs $13,500. which includes $10,700. in attorneys' fees. So, on average, consumers spend over $2,800. over and above the $10,700. attorneys' services and fees. After attorneys' fees, the rest of divorce costs come from expenses, which includes fees for court filings, mediation, and the cost of copying and serving documents. Expenses also include compensation for expert witnesses and consultants, such as child custody evaluators, appraisers, or financial analysts. Average expenses in Florida divorces were $2,800.
Although consumers could prepare the forms themselves, many don't want to for fear of making mistakes, or not understanding the forms well enough. If the divorcing couple ultimately needs an attorney they have still saved some of their hard earned money, by using a document preparer at the outset. The Florida Supreme Court approved forms for family law within this course are specifically designed for pro se litigants.