Click to Call for Mobile Users - 800-515-0496
Dade County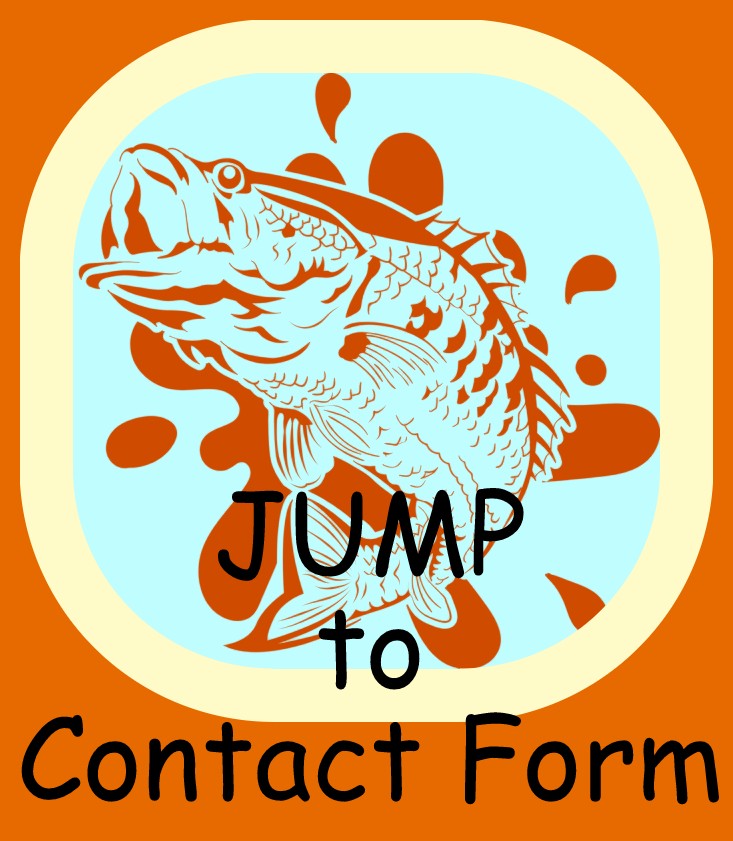 Dade County sprawls over 2,000 square miles, which is more area than the states of Rhode Island and Delaware. Dade County is located along the southeast tip of the Florida peninsula; with one third of the county's area within Everglades National Park. It is bounded by Biscayne Bay and the Atlantic Ocean to the east, Everglades National Park to the west, the Florida Keys to the south, and Broward County to the North. The City of Miami is the largest municipality, followed by Hialeah, Miami Gardens, Miami Beach, North Miami and Coral Gables. 
Habana Street Multi, LLC


Habana Street Multi, LLC has a certification in homeland security and specializes in completing legal documents under the consumer's specific directions. As a non-attorney document preparer, we help people, mostly immigrants, by providing assistance in the preparation of immigration forms NATION-WIDE. We provide other services as Income Tax Preparation, Cuban Passport, Prorrogas, Translations, Divorce, Wedding Ceremony, Notary Services, Apostilles, and other legal matters.
Our mission is to ensure that all our clients are provided exceptional service at a competitive price. We accept all credit cards!!
Miami Dade: We come to your location!
If you don`t see a service you looking for in this post give us a call and we will let you know if we can assist you.
Contact: 917-557-7086 or LandyCompany@yahoo.com
HABLAMOS ESPANOL!
30 Day Divorce Specialists, 100% GUARANTEED!!!
We are not attorneys and do not provide legal advice.
CLICK HERE to learn more about Habana Street Multi, LLC.

Elizabeth Comas, LDP


Elizabeth Comas ~ 305-546-8875 ~ ecomas@me.com



DOCUMENTS ASSIST, CORP. ~ PATRICIA V. GARBO ~ Hialeah, FL, Miami-Dade
DIVORCE? HABLA ESPAÑOL?

We are a non-lawyer legal document preparation company, based in South Florida, with extensive document preparation experience in:

DIVORCE
ALL OTHER FAMILY MATTERS
POWERS OF ATTORNEY, WILLS, LIVING WILLS
MOBILE NOTARIZATIONS (MIAMI-DADE, BROWARD)
APOSTILLE AND CERTIFICATIONS
WEDDING CELEBRATIONS
TRANSLATIONS (English, Spanish, Italian)
1840 W. 49th Street, Suite #711 - Hialeah, FL 33012

(888) 771-3330 - (786) 667-2700 - English

(786) 486-9060 - (786) 484-1238 - Español
(888) 771-1290 Fax
Contact: Patricia V. Garbo ~ Email: patricia@DocumentsAssist.com ~ Web: www.DocumentsAssist.com
 We are not attorneys and do not provide legal advice or legal representation ~
CLICK HERE to learn more about Documents Assist
Pro Se One Stop Legal Document Services, LLC


Pro Se One Stop Legal Document Services, LLC offers personalized, one-on-one services to allay your fears and arm you with the knowledge to handle your own legal matters with utmost confidence. You will work very closely and personally with your legal document specialist to achieve your legal goals. We provide high quality legal document preparation services with a high attention to detail in various areas of law, predominantly family and civil matters. We are conscientious of our customer's unique, individual needs and differing scenarios. Serving all of South Florida.
FAMILY LAW DOCUMENT PREPARATION:
Divorce

Child Support
Alimony
Paternity
Modification of Custody/Child Support/Alimony
Relocation
Discovery
Answers and Counter Petitions
Agreements
Stipulation and Orders
And more.........
CIVIL LAW DOCUMENT PREPARATION :

Civil Complaint
Answer and Affirmative Defenses
Counter Claims
Motion to Set Aside Default
Landlord/Tenant
Small Claims
Discovery
And more........
CRIMINAL LAW DOCUMENT PREPARATION :

Sealing/Expunging
Early Termination of Probation
Pro Se One Stop Legal Document Preparation, LLC
18495 S.Dixie Hwy. #432
Miami, Fl. 33157
Owner, Christa Adkins ~ Phone: (305)928-9819 ~ Email: Proseonestop@gmail.com
Website: Proseonestop.com (Coming Soon!)
LEARN MORE about Pro Se One Stop Legal Document Services, LLC
Rebekis Chacon, Document Preparer


Rebekis Chacon, LDP, 786-319-2291, rebekischacon@yahoo.es

Alexis Aid Inc


Save time and money with the help of Alexis Aid Inc We offer Professional document preparation.

Services offered:

Asylum ~ Green Card ~ Citizenship ~ Fiancé Visa ~ Visa Extensions ~ All Family-based immigration

Divorce
RESUME
Power of Attorney ~ Medical Release Forms
Assignment of Benefits
Medical Documents ~ Legal Documents ~ Court Testimonies
I-9 Employment Verification
Translations (FRENCH, CREOLE)
Notary Services - Serving all Miami-Dade County, Broward County, and some of Palm Beach County.

I can also assist with the Access Florida Assistance Program and Reemployment Assistance applications.

Business Hours:
MONDAY-SATURDAY 9 AM-7 PM

Location: 
13760 NE 11th AVENUE 
NORTH MIAMI FLORIDA 33161.

Contact:(305) 741-8456
Alexisaidinc@yahoo.com
LEARN MORE about Alexis Aid, Inc.


Hello my name is Abraham Penton. I am an experienced legal document preparer with experience in preparing divorces, bankruptcies, small claims, child support modifications, and much more. I offer affordable services, great customer service, and have a 5 star rating on Google, Yelp, and Thumb Tack. Please feel free to contact me if you have any questions or would like to use my services.
Contact Name: Abraham Penton
Toll Free 1-888-623-5222
Direct Line 305-927-4833
Hablamos Espanol
Prices:

Divorce Without Children $149
Divorce With Children or Property $199
Child Support Modification $149
Bankruptcy $299
LLC filing $75
Small Claims $200
CLICK HERE to learn more about My Simple Divorce Online
Pagio's and Associates, LLC
Dade County


We provide document preparation for immigration, business services, bookkeeping, tax preparation, notary services, and more. Please call or stop in. We are located at 1040 71st Street, Suite 103; Miami Beach, Florida 33141; 305-397-8553 – Se Habla Espanol. We are not attorneys and do not provide legal advice.
CLICK HERE to learn more about Pagio's and Associates, LLC
TRAMITES USA 


305506HELP


Richard Chin-Sang ~ 305-735-9727 ~ arciess@gmail.com

 With over 20 years working in both small and large law firms, it was soon realized that in many cases, the general consumer was simply not being given a fair shake with regards to our justice system. The cost of attorneys' fees continue to sky rocket and we want to be able to offer a service at a price you can afford. With that, South Florida Legal Doc Prep Services, LLC was transformed and along with that came a real desire to help those who may have caved otherwise due to fear, and just simply threw their hands up!
South Florida Legal Doc Prep Services, LLC prepares legal documents for those who are Self-Represented Pro Se individuals who are faced with everyday life issues. We are of the belief that it is the right of all American Consumers to have access to our legal system, regardless of income or education.
We offer legal information and documentation preparation assistance to empower consumers to handle their own issues at a price you can afford for so many matters that do not require legal advice and/or representation in court. We give you, the people, service of document preparation so that you may have a fighting chance to enforce or pursue your rights in a court of law.
Divorce
Paternity
Domestic Violence
Name Change
Small Business Formation/LLC
Real Estate/Foreclosures/Evictions
Criminal/Probation
Estate Planning/Probate
Small Claims/Civil Matters
Of course, if you do need legal advice or an attorney to represent you in court , we will be the first to recommend one to you.
(954)532-5476

soflalegaldocprep@gmail.com ~ https://www.soflalegaldocprep.com
https://www.linkedin.com/in/deanalsnyder/
CLICK HERE to learn more about South Florida Legal Doc Prep Services LLC


Sandy Van Salisbury
Providing affordable bankruptcy solutions since 2008 in Florida and nationwide. Visit www.BankruptcyReliefNow.com or call 954-614-0713.
. We are not attorneys and do not provide legal advice.
DivorcePro Non-Lawyer Document Services 
(Div. of Divorce Specialists, Inc.)

954-741-0052 ~ divorcepro1@gmail.com ~ Paul Perry
We are not attorneys and do not provide legal advice.
Yanet Molina Caballero, LDP

Yanet Molina Caballero ~ 813-410-2179 ~ molinacaballeroyanet@yahoo.es
Richard Chin-Sang, LDP

Richard Chin-Sang ~ 305-506-4357 ~ 305506help@gmail.com
RELIABLE LEGAL DOCUMENT PREP., INC.

A document preparation business. Assist in Divorce-Bankruptcy-Child Support Modification-Business Formation at an affordable cost. Specializes in documents as follows :
Divorce Forms
Child Support Modification
Parenting Plan and Paternity Petition
Bankruptcy Chapt 7 & 13.
Business Formation.
Seal & Expunge of criminal records.
Evictions
Contact Person: Paul Blythe can be reached at 954 709 9861.
email: reliable.legal101@gmail.com
RNN Business Solutions LLC, Legal Documents Preparation

RNN Business Solutions provides legal document preparation services for the self represented litigant. Other services provided include Notary Services and the Service of Process for the Broward County area.In business since 2006, Our service area includes:
Divorce, Uncontested or Simple Divorce; Divorce With or Without Children/Property

Answer a Summons (Been Served by a Sheriff?)

Stepparent, Relative, Grandparent and Adult Adoptions

Modifications / Paternity Actions - Timesharing, Child Support; Paternity and Child Custody Matters

Notarial Services (Notary Public); Wedding Officiant- Civil Ceremonies, Same sex ceremonies welcome

Certified Spanish Translations; Spanish/English/Creole Simultaneous Interpreting

Business Incorporation (S, LLC)

Last Will and Testament; Living Will

Evictions

Name Change

Durable Power of Attorney; Designation of Healthcare Surrogate

Seal Criminal Records / Expungement

Affidavits; Letters; Contracts; Bills of Sale; Demand Letters

Medical Marijuana Consent
954-367-9166 ~ Nally Fernandez
Simple Lawful Solutions

Charlotte Hruska ~ 305-849-0975 ~ charlottehruska@aol.com

---
Follow us on Facebook!