Click to Call for Mobile Users - 800-515-0496
Hillsborough County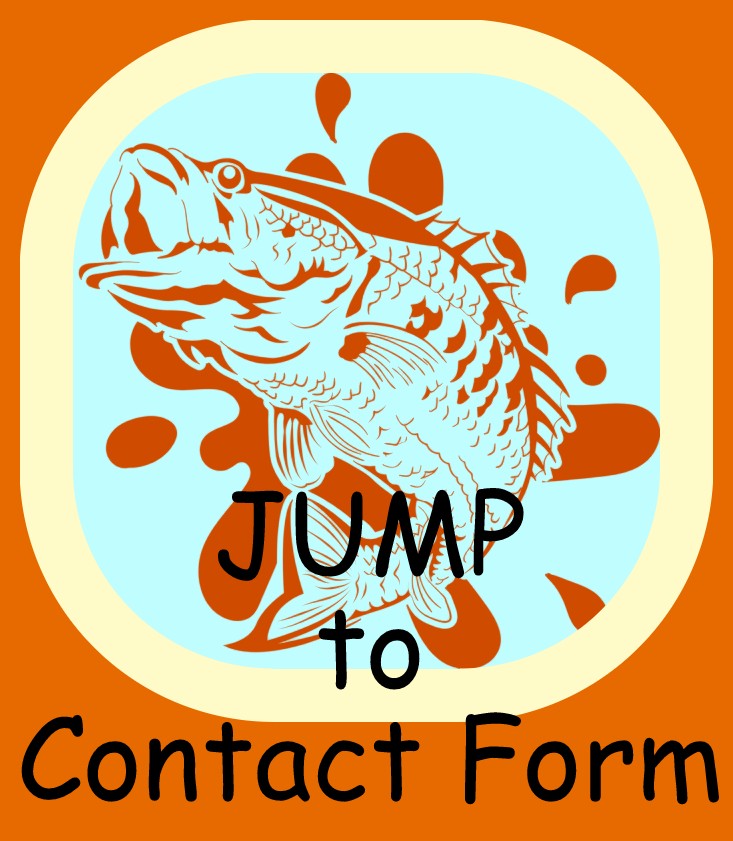 Hillsborough County's largest city and county seat is Tampa. Growth came slowly and sporadically for Hillsborough County and the village of Tampa during the 1800s, as poor transportation links, conflicts with the Seminole tribe, and repeated outbreaks of yellow fever made development difficult. This changed in the 1880s, when the construction of railroads brought increased trade and the development of industrial commerce brought sudden prosperity that attracted many new residents to the town. By the end of the 19th century, Tampa had grown into one of the largest cities in Florida, a status it has kept ever since -- Tampa is now the fourth largest city in Florida. Growth continued through the 20th century and into the 21st century as Tampa emerged as a modern financial, trade, and commercial hub.
Legal Document Preparation Pros of Florida


Hillsborough County


I am now offering my services to pro se litigants as a legal document preparer; and to attorneys as a free lance paralegal. I have significant experience in many legal areas.
Kenneth B. Rodman ~ 813-777-8124
2250 Brookfield Greens Circle ~ Sun City Center, Florida 33573
Essential Legal Documents and Services, LLC


"Essential Document Preparation for today's Pro Se Litigants". We have over 20 years of experience preparing legal documents in the following areas:

*Family Law
Child Support, Divorce, Parental Responsibility/Time-Sharing and Paternity
*Civil Law
Injunctions/Restraining Orders, Small Claims and Landlord/Tenant Issues
*Criminal Law
Restoration of Rights, Seal/Expungement and Early Termination of Probation
*Probate/Estate Planning
Summary Administration, Guardianships, Wills, Trusts and Power of Attorney


Other services include preparation of Chapter 7 Bankruptcy Petitions, Legal Research, Onsite Notary Services, Clerical Support and much more!

Disclaimer: We are not attorneys or certified public accountants. We can not and will not provide you with any legal advice. Information provided does not substitute the advice of an attorney. All matters are confidential. However, no attorney-client privilege or relationship is established. All services are rendered at your direction and documents prepared are based upon factual information you have provided.

essentiallegaldocs@gmail.com ~ 813-570-0162 Kimberly D. Sanders

Yanet Molina Caballero, LDP


Yanet Molina Caballero ~ 813-410-2179 ~ molinacaballeroyanet@yahoo.es

ICommunity Multiservices LLC


Sara Roman, LDP ~ 813-770-1205 ~ icommunity813@gmail.com



Shonda Robinson's Secretarial Services ~ 407-692-1577 ~ srparalegal3@gmail.com
Family Law, Modifications, Divorce, Child Support, Response, Establishing Time-Sharing, Name Change, QDRO.
Civil Law, Small Claims, Evictions, Wage Garnishments, Leins.
Real Estate Law, Rental and Commercial Leases, Response to Foreclosures,3 day notices, Quit Claim Deed.
Business Law, Fictitious Names, LLC, Corporations, Non-Compete Agreements, Contracts.
Wills,Power of Attorneys,Administrative Summary.
Social Security, Retirement.
Chapter 7 Bankruptcy.
Criminal Law, Early Probation Termination, Expungement/Seal, Clemency.
Motions
CLICK HERE to learn more about Shonda Robinson's Secretarial Services 


We Specialize in:
Divorce
Paternity
Child Support
Parenting Plans
Immigration visas
Immigration Resident cards
Mobile Notary
Agape Document Services Unlimited is a self-help legal document assistant company with the purpose of providing top-quality legal document preparation services, and giving the consumer an affordable legal alternative to access the courts.

We specialize in completing legal documents under the client's specific directions.
Call Us Today (877) 776-2365 or Visit Our Website www.agapedoc.com ~ Or email Robyn Boyd: boydyanten@gmail.com 
Don't forget to like us on Facebook:www.facebook.com/agapedoc
We come to you  or virtual service is available. We are open MON-FRI 8:00 Am -  6:00 Pm . SAT BY APPT ~ SUN Closed
CLICK HERE to learn more about Agape Document Services Unlimited
Kimberly Brock, LDP


Hillsborough County


Kimberly Brock, kimmbr@yahoo.com ~ 813-598-7933


Shawn Matulich ~ 321-821-0811 ~ info@atlantispcs.com


Jan Rhodes ~ 813-952-7717 ~ jdr.ksb@gmail.com
Laila Azbill, LDP


813-940-1899 ~ lailaazbill@hotmail.com 

Offering economical alternatives to expensive attorneys' fees. As a Legal Document Preparer, I am offering services including divorce; paternity; child support; parenting plans; modifications; name changes; wills; preparation of deeds, evictions; advanced directives; living wills; business formation (corporations and LLC's); as well as guardianships.
I am not an attorney and cannot give you legal advice. If you need an attorney, or if, after communicating with you, it is determined that you need the advice of a attorney, I can refer you.
Also offering freelance paralegal services, with significant emphasis on discovery assistance, to local attorneys.

Gayle L. Coffman,  LDP
341 Sixth Avenue N.
Tierra Verde, FL 33715-1846
(727) 776-0283 – Phone
(727) 322-9755 – Fax
suncoastlegalsolutions@yahoo.com
CLICK HERE to learn more about Suncoast Legal Solutions

Millie Trozzo, Document Preparer
Millie Trozzo, LDP ~ tiajaymil@yahoo.com ~ 352-650-0035

Legal document preparation services on a budget. Document preparation and legal contracts based on a sliding scale up to a flat rate of $49.99 per document. We have over 14 years experience.
Our mission is to keep you informed. We offer a variety of information on criminal behavior, cold cases, missing persons, domestic violence, and human trafficking.

Other services include victim intervention, mentoring, activism for victim/human rights, and legal document preparation services for victims and seniors.
We are not:

• Attorneys and cannot provide legal advice or representation.
• Advocates.
We are:

• Criminal justice research and behavioral analyst, profilers, and psychologist, and activist who believe that victims matter.
• Only able to provide service outlined in our profession.
Visit our website at http://www.whyvictimsmatter.com for more information

Disclaimer for Legal Document Preparation Services- I am not an attorney and cannot provide legal advice, explanation, opinions, or recommendations. If you need legal advice, please consult with a legal attorney in your area.

918-319-8108
CLICK HERE to learn more about Why Victims Matter Foundation, Inc.

---
---
Virtual Providers
Virtual Providers assist consumers via internet and telephone conversations. No need to make a face to face appointment, save time and travel. Learn more about Virtual Providers. The "VP" designation on the member listings shows that these members are prepared to assist consumers virtually.
CLA Legal Document Service prepares necessary documents for people who want to represent themselves in their divorce, whether it includes children or not. We are also able to do Wills, Living Trusts, Power of Attorneys, Immigration forms, Bankruptcy, etc.
Connie Allis ~ 407-488-0197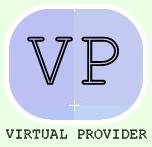 www.clalegaldocuments.com ~ connieallis@clalegaldocuments.com

I invite you to visit our websites to learn more about the nonlawyer legal document preparation services that we provide:
FLORIDA DOCUMENT SPECIALISTS ~ www.FloridaDocument.com
FLORIDA FAMILY ADOPTIONS ~ www.FloridaFamilyAdoptions.com
800-255-5287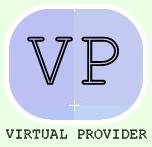 941-237-0951
MMSI
We provide Document Preparation in the area of Family Law throughout the entire State of Florida. We offer an affordable way for completing your legal documents when you are seeking to represent your self with your legal matters.We are virtual/ web based
Terri Silver ~ 305-510-6636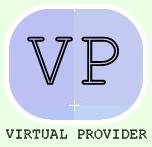 Draftersmultiservices is an internet and more based non lawyer legal document preparer/procurer service provider. We cater to all with the lowest prices - guaranteed.

323-451-1692 or 561-752-7345 draftersmultiservice@gmail.com

As a Criminal Justice Research Consultant and Analyst, I have various resources available for conducting legal research including unlimited access to legal research databases and access to most court rules and laws.
918-319-8108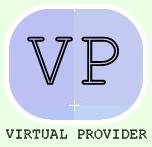 For the People USA
Let me help you make your life easier when it comes to the overwhelming paperwork of being a "self-represented party" or in legal terms a Pro Se Litigant.
321-338-5895
dawn@forthepeopleusa.com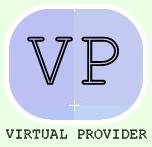 We are the perfect fit for divorcing couples who are committed to coming to a consensus on all areas of the Marital Settlement Agreement without litigation. 

 850-332-1132

Lady Doc Services, is a document preparer whose main goal and objective is to save time and money for Pro Se consumers. My services include Legal Document Preparation for:
Bankruptcy (Chapter 7); Certified Signing Agent; Child Support Petition's /Modification; Civil Complaints/Answers; Debt Defense; LLC Formation; Loan Signings; Name Change; Modification of Alimony; Notary; Paternity & Related Relief; Real Estate Closings; Small Claims; Simple Divorces; Family Adoptions; Parenting Plan; Renewing of Vow's; Wedding Ceremonies; Hourly Rate $55.00 (Four Hour Minimum)
Thank You & I look forward to serving you!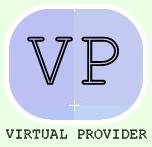 Lady Doc Legal & Professional Services, LLC.
Website: www.Ladydoclegal.com
Tele#: 1-888-877-9096
E-Fax#: 1-866-224-3113
Email: Andrea@Ladydoclegal.com
We are not attorneys and do not provide legal advice.

Our mission is to assist Pro Se litigants with the forms and legal information they need to successfully represent themselves in Florida's courts.
Our Services:
Legal Documents Preparation
Self Help Guides
Premium Legal Forms
Areas of Expertise:
Family Law
Bankruptcy
Family Adoption
Summary Administration
Learn more about Florida Court Forms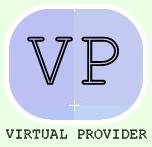 ---
---
Follow us on Facebook!