Manatee County
Manatee County's largest city and county seat is Bradenton. Manatee County is named for the Florida manatee a slow moving water mammal which is a distant relative of the elephant and once called a "sea cow". Manatees are found in freshwater rivers, in estuaries, and in the coastal waters of the Gulf of Mexico and the Atlantic Ocean. Florida manatees may live to be more than 28 years old in the wild, and one captive manatee, "Snooty", has lived for over 60 years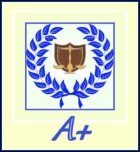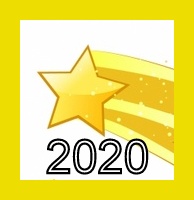 Offering economical alternatives to expensive attorneys' fees. As a Legal Document Preparer, I am offering services including divorce; paternity; child support; parenting plans; modifications; name changes; wills; preparation of deeds, evictions; advanced directives; living wills; business formation (corporations and LLC's); as well as guardianships.
I am not an attorney and cannot give you legal advice. If you need an attorney, or if, after communicating with you, it is determined that you need the advice of a attorney, I can refer you.
I have spent the majority of my adult life in the legal field and am currently employed by a local attorney. I hold designations as a Registered Paralegal through the National Federation of Paralegal Associations, of which I am an active member in good standing; and am a member in good standing with the Tampa Bay Paralegal Association. I also hold the designation as a Florida Registered Paralegal, which provides me with an affiliated member relationship with the Florida Bar.
It is through my long tenure as a family law paralegal and in my lesser experience in nursing home litigation that I became increasingly aware of the need for quality, competent guardianship services in the State of Florida and also hold the designation of National Certified Guardian. My specialty certifications acquired in my paralegal training as well as my significant emphasis in my paralegal career on marshaling of assets in complex dissolution of marriage actions entitles me to claim an enhanced knowledge and ability in the area of Guardian of the Property.
Also offering freelance paralegal services, with significant emphasis on discovery assistance, to local attorneys. Serving Manatee County and surrounding areas.
Gayle L. Coffman,  LDP
341 Sixth Avenue N.
Tierra Verde, FL 33715-1846
(727) 776-0283 – Phone
(727) 322-9755 – Fax
suncoastlegalsolutions@yahoo.com
CLICK HERE to learn more about Suncoast Legal Solutions.

Delynn Solomon, LDP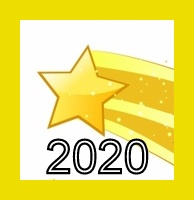 Delynn Solomon ~ 360-701-2990 ~  info@docs4udivoreandmore.com
Virtual Providers
Virtual Providers assist consumers via internet and telephone conversations. No need to make a face to face appointment, save time and travel. Learn more about Virtual Providers. The "VP" designation on the member listings shows that these members are prepared to assist consumers virtually.
Shonda's Secretarial Services strives to offer those with strict budgets the opportunity to receive document assistance without the high cost. Shonda's Secretarial Services can assist you, and may save you a substantial amount of money in attorney fees. I do believe that customers' needs are a top priority, and I am committed to meeting those needs.
407-692-1577 ~ srparalegal3@gmail.com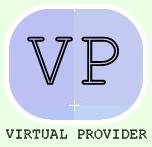 JusticeXpress is a legal information services company dedicated to the idea that the law should be accessible to everyone at an affordable price.
We provide legal document preparation services throughout the State of Florida online and in person at our offices in Port St. Lucie and Palm Beach Counties. 772-924-3280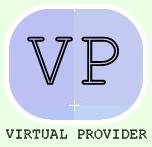 Deana Snyder ~ Fort Lauderdale ~ Affordable Legal Document Preparation Services. We provide a wide range of document preparation services, including family law forms, wills, small probate, civil, and more.
 (954) 532-5476
 soflalegaldocprep@gmail.com 
A&D specializes in completing legal documents under consumers specific directions. Our business is built in a way that allows us to provide exceptional service to our customers at a fraction of the cost of an attorney
Website: www.ad-frs.com
Email:info@ad-frs.com
OPEN 24 HOURS 7 DAYS A WEEK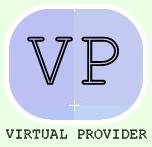 CLA Legal Document Service prepares necessary documents for people who want to represent themselves in their divorce, whether it includes children or not. We are also able to do Wills, Living Trusts, Power of Attorneys, Immigration forms, Bankruptcy, etc.
Connie Allis ~ 407-488-0197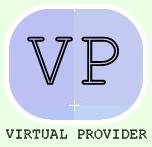 www.clalegaldocuments.com ~ connieallis@clalegaldocuments.com

I invite you to visit our websites to learn more about the nonlawyer legal document preparation services that we provide:
FLORIDA DOCUMENT SPECIALISTS ~ www.FloridaDocument.com
FLORIDA FAMILY ADOPTIONS ~ www.FloridaFamilyAdoptions.com
800-255-5287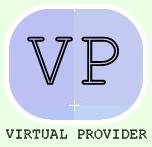 941-237-0951
Lady Doc Services, is a document preparer whose main goal and objective is to save time and money for Pro Se consumers. My services include Legal Document Preparation for:
Bankruptcy (Chapter 7); Certified Signing Agent; Child Support Petition's /Modification; Civil Complaints/Answers; Debt Defense; LLC Formation; Loan Signings; Name Change; Modification of Alimony; Notary; Paternity & Related Relief; Real Estate Closings; Small Claims; Simple Divorces; Family Adoptions; Parenting Plan; Renewing of Vow's; Wedding Ceremonies; Hourly Rate $55.00 (Four Hour Minimum)
Thank You & I look forward to serving you!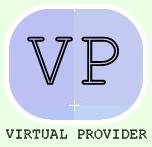 Lady Doc Legal & Professional Services, LLC.
Website: www.Ladydoclegal.com
Tele#: 1-888-877-9096
E-Fax#: 1-866-224-3113
Email: Andrea@Ladydoclegal.com
We are not attorneys and do not provide legal advice.

We are the perfect fit for divorcing couples who are committed to coming to a consensus on all areas of the Marital Settlement Agreement without litigation. 

 850-332-1132

Drafters Multiservices
Draftersmultiservices is an internet and more based non lawyer legal document preparer/procurer service provider. We cater to all with the lowest prices - guaranteed.

323-451-1692 or 561-752-7345 draftersmultiservice@gmail.com

Copyright 2010-2019 ~ All rights reserved.
Follow us on Facebook!
Copyright 2010-2019. All rights reserved.