The Florida Association of Legal Document Preparers
800-515-0496
Search our site for specific information or a document preparation assistance. For a document preparer in your area browse our Member Directory which is sorted by circuit and county. Or use one of our Virtual Providers who offers document preparation services in most counties virtually - over the phone and over the internet.
Pro Se Resources
FALDP Members throughout Florida display their services in our Member Directory.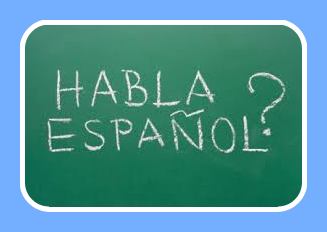 We can help! Podemos ayudar!
If you need help with legal document preparation, have questions about procedure, or can't find a form you're looking for. Call Us.

800-515-0496
We're happy to help!
Consumer Resources
Divorce forms - Form sets for Dissolution of Marriage- Supreme Court approved forms. Form sets $4.99 and up.
Consumer legal information - Ask FALDP is an informational service. Browse the questions and answers or ask a question.

Document Preparation Service - Documents prepared; face to face and virtual services available.
Referral Service - Find a member through our Member Directory. Or submit a contact form - 800-515-0496
Our Mission
We, the members of the Florida Association of Legal Document Preparers, deeply believe that it is the right of all American consumers to have access to the legal system, regardless of income or education. It is our mission to deliver well researched legal information to consumers.
The FALDP mission embodies our quest and our goals. We offer legal information; and document preparation assistance. We hope that by educating consumers about their legal rights -- we will have done our part to give others hope.
The FALDP mission is a journey. We have only begun, there is much to do. We hope that the confidence gained through education and knowledge will empower consumers, so they may have a fighting chance to enforce or pursue their rights in a court of law.
Florida Pro Se and the Internet
The internet has opened access to all types of legal information. Federal and state statutes, local ordinances and case law can all be found online, if you know where to look.
Once you locate the legal information and decide to go forward on your own, the real work begins. Locating the correct legal forms and formats; preparing them; and then filing them correctly can be a confusing and daunting task.
Florida Pro Se and Court Resources
Court clerks are prohibited from offering any help to pro se litigants, since their help might be considered legal advice. Court clerks often refer pro se litigants with questions to the law library; or, sometimes, to the Pro Se Coordinator, working in the courthouse; the individual whose job it is to help people bring their pro se disputes to court.
Either of these services can be invaluable depending on the courthouse and jurisdiction. A good Pro Se Coordinator can look over your documents and make sure that they are in the correct format for the style of case; advise you about timelines; and guide you in collecting evidence to prove your claim.
Law library clerks can help you find forms; case law; and navigate legal databases. However, not all courthouses have a Pro Se Coordinator. Also, some law libraries are incomplete and do not employ helpful law clerks.
Certainly, there are times and situations where only an attorney can solve your legal problem, other times you can litigate your dispute, on your own, at far less cost.
Government run Legal Aid programs are helpful as far as they go, but you generally must be indigent or near-indigent to qualify for any help.
Legal Document Preparers
Luckily, there are businesses and entrepreneurs - legal document preparers - that help people with routine legal matters and document preparation. These businesses and entrepreneurs fill a need in the middle ground - assisting people who are unable or unwilling to pay steep attorney's fees, but also need some guidance about completing legal forms and finding information.
Legal document preparers, also called legal technicians, may assist people in completing legal forms; and offer information about how to file. No one except an attorney may offer legal advice. And, with some very narrow exceptions, no one but an attorney can represent another person in court.
Paralegals and Nonlawyers
Florida prohibits anyone except for a nonlawyer working under the supervision of an attorney from describing himself as a paralegal, or a legal assistant. See our article entitled Florida Paralegal v. Nonlawyer for more information and a good laugh.
Should I Go Pro Se?
Before you make the final decision to represent yourself in your legal dispute, ask yourself a few questions:
Are you attentive to detail?

Are you organized?

Do you have a good command of English?

Are you cool under pressure?
If you answered "yes" to all of the above questions, you may be a good candidate to handle your legal dispute pro se.
So, if you feel you are up to the challenge, take responsibility for solving your own legal dispute.
Do your research; file your papers. Have your day in court. As legal document preparers, we are prohibited from giving legal advice, and so we only provide general information. We never mean to suggest to you what you should or should not do, except that we might suggest you continue your research or seek the advice or an attorney.
---
---
Copyright 2010-2018 ~ All rights reserved.
Follow us on Facebook!
Copyright 2010-2018. All rights reserved.