Sarasota County

Sarasota, day or night, always something to do, always something to see. A world of its own -- a world apart. If you long for the complex sounds of acoustic jazz, it's here. Downtown, along the boulevard, and down the side streets, the sounds of jazz and rock fill the air, enticing you to hear more. If you seek to behold the grandeur of historic architecture, it's here. Mediterranean revival, art deco, and mid-century buildings promote an ambiance of character throughout the downtown. Venice. a small city in south Sarasota County, was one of America's first planned communities. 
Kim Document Preparation


Martha Kim, Legal Document Preparer ~ 347-651-4601 ~ mkim7152@yahoo.com


Julie Jefferson, LDP ~ freedomrings.biz@comcast.net ~ 941-894-3733

Delynn Solomon, LDP


Delynn Solomon ~ 360-701-2990 ~  info@docs4udivoreandmore.com

We are a Marine Veteran and Four Blue Star parents - three boys serving and one son in law - team. We have been in business since 1990 providing administrative solutions including documents for Pro Se Litigants. We can assist with over 250 types of document solutions. Our most popular solutions are:
Divorce
Family Law
Small Claims/Civil
Family Adoption
Name Change
With most services starting at $199. Quick turn around. Free notary included in most cases.
Contact us today and get service within 24 hours.

Nikol De Riso ~ 941-304-7228 ~ www.EGASolutionsFL.com ~ NikolDeRiso@EGASolutionsfl.com
CLICK HERE to learn more about EGA Solutions of Florida
Absolute Mobile Notary Public & Loan Signing Agent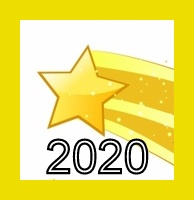 Nancy A. Slattery "Jersey Girl" is a seasoned Agent providing phenomenal customer services. She is now serving the Punta Gorda section of Charlotte County, FL. Growing up in a U.S. Marine Corps family in New Jersey, she will treat you with nothing but *Respect *Honor *Strength & * Devotion. Nancy is a Florida Notary Public and a Chaplain since 2010.
* Document preparer assistance: Living Wills, Power of Attorney, Financial POA, Trusts, Last Will & Testaments

* Mortgage Closings at your home or business, as a Loan Signing Agent
Trust cannot be bought, sold or expected. It is earned. Earned by being forthright with everyone you meet, delivering what you promise and exceeding peoples expectations. It starts with reliability, honesty, credibility and sincerity. You must demonstrate consistently through your business and personal contacts.
Businesses are built by making special connections one-by-one. Eventually each positive connection will lead you to a new Customer! And along the way your customers will expand and you'll realize, that each connection is an opportunity to touch that persons life ~ even if it's for a brief moment. ™
941-204-9593
Virtual Providers
Some of our member document preparers have identified themselves as virtual providers. This means that their business model allows them to serve consumers online and over the phone, offering document preparation services throughout the state. Specific services will vary, please read their listings carefully and contact the member who lists the services that you need. Please make an informed decision when choosing a legal document preparer.
Virtual services apply to the entire state except for family law documents in Miami-Dade. Many consumers seek assistance with family law documents and many document preparers offer that service. However, Miami-Dade requires pro se litigants to use local family law forms that must be purchased directly from the clerk of court. It is a difficult and cumbersome process to virtually assist consumers in Miami-Dade; and for that reason we exclude that county from virtual services. If you need family law document preparation assistance for Miami-Dade, please contact a member who is local to that area.
Legal Document Preparation Pros of Florida
Legal Document Preparation Pros of Florida prepares documents for bankruptcy, circuit civil, county civil, & small claims. Based in Hillsborough County, serving virtually throughout the state.
Kenneth B. Rodman ~ 813-777-8124
3.29.2020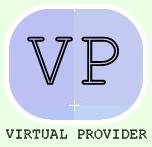 Option 2 Legal Document Preparation Services
Option 2 Legal Document Preparation Services prepares documents for Bankruptcy Chapter 7, and Wills & Trusts. 
Contact: Teresa Johnson, 478-954-2590
Tjohnson109@yahoo.com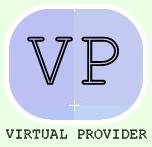 Shonda's Secretarial Services strives to offer those with strict budgets the opportunity to receive document assistance without the high cost. Shonda's Secretarial Services can assist you, and may save you a substantial amount of money in attorney fees. I do believe that customers' needs are a top priority, and I am committed to meeting those needs.
407-692-1577 ~ srparalegal3@gmail.com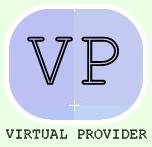 JusticeXpress is a legal information services company dedicated to the idea that the law should be accessible to everyone at an affordable price.
We provide legal document preparation services throughout the State of Florida online and in person at our offices in Port St. Lucie and Palm Beach Counties. 772-924-3280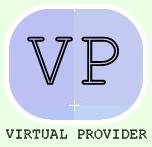 A&D specializes in completing legal documents under consumers specific directions. Our business is built in a way that allows us to provide exceptional service to our customers at a fraction of the cost of an attorney
Website: www.ad-frs.com
Email:info@ad-frs.com
OPEN 24 HOURS 7 DAYS A WEEK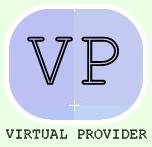 CLA Legal Document Service prepares necessary documents for people who want to represent themselves in their divorce, whether it includes children or not. We are also able to do Wills, Living Trusts, Power of Attorneys, Immigration forms, Bankruptcy, etc.
Connie Allis ~ 407-488-0197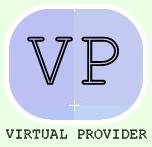 www.clalegaldocuments.com ~ connieallis@clalegaldocuments.com

I invite you to visit our websites to learn more about the nonlawyer legal document preparation services that we provide:
FLORIDA DOCUMENT SPECIALISTS ~ www.FloridaDocument.com
FLORIDA FAMILY ADOPTIONS ~ www.FloridaFamilyAdoptions.com
800-255-5287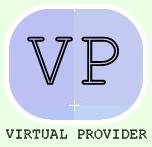 941-237-0951
Lady Doc Services, is a document preparer whose main goal and objective is to save time and money for Pro Se consumers. My services include Legal Document Preparation for:
Bankruptcy (Chapter 7); Certified Signing Agent; Child Support Petition's /Modification; Civil Complaints/Answers; Debt Defense; LLC Formation; Loan Signings; Name Change; Modification of Alimony; Notary; Paternity & Related Relief; Real Estate Closings; Small Claims; Simple Divorces; Family Adoptions; Parenting Plan; Renewing of Vow's; Wedding Ceremonies; Hourly Rate $55.00 (Four Hour Minimum)
Thank You & I look forward to serving you!
Email: Andrea@Ladydoclegal.com
We are not attorneys and do not provide legal advice.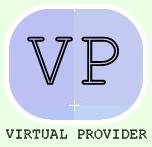 Lady Doc Legal & Professional Services, LLC.
Website: www.Ladydoclegal.com
Tele#: 1-888-877-9096
E-Fax#: 1-866-224-3113
We are the perfect fit for divorcing couples who are committed to coming to a consensus on all areas of the Marital Settlement Agreement without litigation. 

 850-332-1132

Drafters Multiservices
Draftersmultiservices is an internet and more based non lawyer legal document preparer/procurer service provider. We cater to all with the lowest prices - guaranteed.

323-451-1692 or 561-752-7345 draftersmultiservice@gmail.com

Copyright 2010-2020 ~ All rights reserved.
Follow us on Facebook!
Copyright 2010-2020. All rights reserved.