Becoming a Successful Landlord Course Registration

Only $199.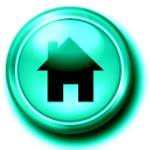 After completing the Course Registration Form below, you will be sent a Thank You email with a payment feature. You can pay with a debit or credit card through paypal. Tuition for this course is only $199. After payment is made, you will then be directed to the first page of the online course - Becoming a Successful Landlord. Please remember to save the link. If you navigate away from that page, the link will disappear. If you have any questions, please do not hesitate to contact us - 800-515-0496 - staff@faldp.org. Learn more about our online courses.
Learn more about FALDP membership here.
Course Outline
Lesson 1: 

Setting Goals
Lesson 2: Property Types – What works best for you?

Lesson 3: Choosing a Property. - 

A good choice makes all the difference.

Lesson 4: Rights & Responsibilities – 

Working together works best.

Lesson 5: Financial Considerations – 

Affordability and accountability. L

aws and regulations.

Lesson 6: Personalities – 

The Golden Rule.

Lesson 7: Dealing With Disputes – 

Learn how to resolve disputes before they become disasters.

Lesson 8: Evictions – 

Specific steps

Lesson 9: 

Conclusion – 

Link to the test; important forms and information.
REGISTER FOR LANDLORD/TENANT COURSE
---
Copyright 2010-2019 ~ All rights reserved.
Follow us on Facebook!
Copyright 2010-2019. All rights reserved.