Living Trusts and Estate Planning
Course Registration
Only $179. ~ Two CEUs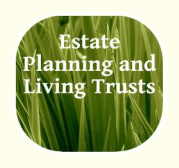 Like our other courses, Living Trusts & Estate Planning Document Preparation is completely online and self-paced. For  consumers and document preparers alike - this course includes fundamental information about Revocable Living Trusts and estate planning.  We added most of the templates needed for a Last Will & Testament Package, and we'll send you additional templates and questionnaires after you finish the course, upon request
After completing the Course Registration Form below, you will be sent a Thank You email with a payment feature. You can pay with a debit or credit card through paypal. Tuition is only $179.00. After payment is made, you will then be directed to the first page of the online course - Living Trusts and Estate Planning Documents. Please remember to save the link. If you navigate away from that page, the link will disappear. If you have any questions, please do not hesitate to contact us - 800-515-0496 - staff@faldp.org. Learn about our online courses.
Learn more about FALDP membership here.
Course Outline
I. Living Trusts & Estate Planning Documents
Course Objectives
Living Trusts and Estate Planning
II. Living Trust vs. Last Will & Testament vs. Intestate
With a Will
With No Will
With a Living Trust
III. Nuts and Bolts of a Revocable Living Trust
History and Concepts
Functions of a Living Trust and a Last Will and Testament
Documents
Choosing a Trustee; and Successor Trustee
IV. Description of Documents

Living Trust Documents - itemized
Healthcare Documents - itemized
V. Funding the Trust

Copyright 2010-2020 ~ All rights reserved.
Follow us on Facebook!
Copyright 2010-2020. All rights reserved.