The Florida Association of Legal Document Preparers 
800-515-0496
Florida Department of Vocational Rehabilitation Services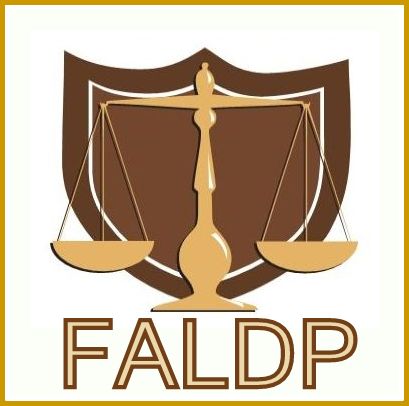 The Florida Association of Legal Document Preparers is a registered vendor with the Florida Department of Vocational Rehabilitation Services and My Florida Marketplace. We are vendors for the Supported Self Employment Program through those entities. Please visit Rehabworks.org to learn more. If you, or someone you know is eligible for services through the Department of Vocational Rehab, you may also be eligible for Supported Self Employment. Our FALDP All Course Bundle has been approved for Supported Self Employment by the Florida Department of Vocational Rehab; and My Florida Marketplace. We encourage interested people who may qualify for these services to seek the assistance of your Vocational Rehab Worker. Be clear and specific in your goal to open your own business. 
If you are eligible for benefits through the Voc Rehab, and you have an interest, talent, or experience preparing documents talk to your counselor about their supported self-employment program. If you and your counselor find that a document preparation business is right for you, Voc Rehab may pay for our All Course Bundle for you. In addition, depending on your needs, Voc Rehab may also purchase office equipment, software, and other business necessities to help you get going in your new venture. 
FALDP provides online courses which are considered Continuing Education Units (CEU's). And although our courses are not accredited per se, they are accepted by the Department of Vocational Rehab Services. We also build a custom website for your business, and assist with marketing your business by including your information on our site in our Member Directory. and you become a member in the only Florida trade association created just for Florida nonlawyer document preparers. Your membership entitles you to all of the benefits of the Florida Association of Legal Document Preparers, which include:
Credibility

Referrals

Education

Networking
Frequently Asked Questions
Who uses document preparers?  The short answer is - lots of people. The word is out that document preparation services can be a low cost alternative to having an attorney prepare legal documents. Document preparers charge lower fees than attorneys, because they don't provide legal advice or representation - just documents. It is not only low income consumers who use document preparers, rather it is people who know what they need to do, but either do not have the time or expertise to prepare their documents themselves. 
What types of documents do document preparers offer?  Document preparers assist consumers by preparing any type of document that a self-represented consumer may prepare for himself. The document preparer works under the instruction of the consumer and in many instances must intake all information in writing. Typically, document preparers prepare documents for family law, immigration, bankruptcy, small claims, last will and testament, powers of attorney, etc. Document preparers do not prepare documents for most criminal matters, guardianship, or formal administration.
How much income could a document preparer expect to earn in his first year of business?  The only honest answer to this question is - it depends. There are many factors that would affect the amount of income. These are:
Prior business experience;

Types of documents prepared;

Business model;

Knowledge of document sets and court rules;
Time available to devote to business.
We want our members to succeed, and do all that we can to provide the tools and path for success. We encourage all who intend to engage in the document preparation business to do their research and make sure this business is right for you. 
Supported Self Employment Success Stories
The following stories are from the website for the Department of Vocational Rehab.

Making Candy Even Better!
Orlando, FL – Dawn McCleary's bright, colorful designs have to be seen to be believed. That three-tiered wedding cake? There's no cake in there. It's made up of hundreds of pieces of brightly wrapped candy woven into an intricate design that mimics a cake but is even better – it stays fresh for weeks. You can eat her creations; you just don't want to because they're too pretty.
Dawn has Stevens-Johnson syndrome – a rare, serious disorder in which your skin has hypersensitivity to medication – but that doesn't keep her from spending hours making her specialty cakes. She also makes bouquets and baby favors. The cakes are made of candy, the flowers in the bouquets are really a blowpop wrapped in colorful paper with candy pieces attached to look like petals, and the tiny baby buggies are made out of a real diaper and candy.
Dawn launched her new business, Candy Dezign Studio, on April 10 with a ribbon-cutting ceremony at the West Orange Chamber of Commerce. She began her quest years ago with a clear vision of her designs and business. She just needed help in putting all the pieces together. That's where Vocational Rehabilitation (VR), a state agency that helps people with disabilities get or keep a job, came in.
While looking for assistance with her housing needs, Dawn was referred to VR where she met VR Counselor Anna Bachman. Anna paired Dawn with April Schauer and Rogue Gallant from the Central Florida Disability Chamber for guidance in creating an official business plan so the business could be successful. VR also provided Dawn with a website (candydezignstudio.com), business cards, a computer, candy, fabrics, craft tables, shelves, paints, easels, and custom boxes.
Dawn worked hard to create her business and appreciated the support she got from April and Anna. "Whatever I needed to do to make this happen, that's what I was willing to do," said Dawn. "I said 'I'm going to do it,' and Anna never ever said this can't be done. She said we'll figure out a way to get this done." She also appreciated the support she got from family and friends throughout the long journey.
Anna has enjoyed watching Dawn's progress through the VR program. "It's wonderful watching the process as she's been moving along with her business. The best part is seeing the finished product. You hear about it and know it's going to be great, but seeing it is wonderful. It keeps you in awe."
Dawn's first goal is to have a successful home business. She was recently asked to be a regular vendor at the Orlando Lake Eola Farmer's Market on Sundays. Her long-term goal is to grow her business and one day franchise it. "I'd also really like to have a boutique to teach kids how to do this. People don't like every kind of candy, but everyone likes some type of candy. It would be customized. Customers can come in, pick their candy, tell me their ideas, and I can draw up a picture of it right then. I just love doing this!"
Florida's Vocational Rehabilitation program is committed to helping people with disabilities become part of America's workforce. For more information about VR and its services, call (800) 451-4327 or visit Rehabworks.org.
Juan Carlos Makes a Difference in Young Peoples' Lives
Ft. Lauderdale, FL - Juan Carlos Morales was told by doctors that he wouldn't live past his teenage years. But Juan, who has Muscular Dystrophy, proved them all wrong. He turns 30 next year and has a thriving career as a psychologist working with at risk teenagers. "Life has a purpose and I need to fulfill mine," he said.
Juan was referred to Vocational Rehabilitation (VR) when he was a senior in high school. VR helps people with disabilities get or keep a job. He met with VR Counselor Julie Emerson, who helped him plan for his future. Having dreamed of becoming a rap artist since high school, VR paid Juan's tuition to Broward Community College so he could train as a recording engineer.
Along the way, he changed his mind and decided his long-term goal was to help others. He transferred to Florida International University (FIU) where, with help from VR, he completed his bachelor's degree in Psychology. He continued at FIU on his own dime and received his master's degree in Counseling Psychology. Juan was honored to be nominated by the president of FIU as a "Worlds Ahead Graduate" which is presented for outstanding achievement and great dreams for the future.
It was during an internship for school that Juan first worked with adolescents and discovered that he loved the way they opened up to him. He knew it was where he belonged. Juan now works at the Regis House, a CARF-accredited facility that works with at-risk teenagers with drug and behavioral problems. He provides group and individual therapy, and also prepares reports for court hearings. "I love it and want to do more of it," Juan said. "I feel that life has guided me here."
Juan is a private life coach. Most of his customers are adolescents and recommended by word of mouth. He also serves as the local ambassador for the Muscular Dystrophy Association and makes an appearance each year during their annual telethon. In his spare time, he attends numerous events and is a motivational speaker to firefighters. He balances his work and social life well, all while maintaining a positive attitude. He is also a devoted Miami Heat fan.
VR provided Juan with support for his bachelor's degree and vehicle modifications. Without the support of VR and his counselor, he wouldn't be where he is today. "Julie is an awesome angel who makes things work out," he said.
You can visit Juan's website at liveorletdiepsychology.com. He can also be seen in numerous clips on YouTube under Juan Morales and/or liveorletdiepsychology.
Florida's Vocational Rehabilitation program is committed to helping people with disabilities become part of America's workforce. For more information about VR and its services, call (800) 451-4327 or visit Rehabworks.org.
Ambitious Mom with Disability Starts Company with Help of VR
Titusville, FL – Palma Rasmussen is one tough cookie. She was born with multiple auto-immune diseases that make it difficult for her to stay healthy. Her joints are so badly affected that she has a hard time moving around. In fact, she relies on a wheelchair for any type of mobility.

One chat with her on the phone, though, and you know the disease hasn't affected one ounce of her lively spirit. "I was born like this, so you kind of have to say, 'We can cry about this or we can do something about this,' and I don't intend to cry," Palma says. "By the age of 15, I had the joints of a 90 year old. I wanted to do something. I didn't want my disability to define me."
It was Palma's children who indirectly helped her realize her career goal. "The VR (Vocational Rehabilitation) counselor mentioned services for my daughter, who has a learning disability," Palma says. "So I started researching VR for her and learned that they could help me, as well."
Vocational Rehabilitation helped Palma start her own business, P&K Graphics, which creates promotional products for businesses and individuals. "They helped me first by buying some equipment I needed for my business to grow," Palma says. "They gave me the opportunity to work from home, too, which is something I needed to do in order to be independent." Palma's VR Counselor, Traci Griffin, knew opening her own business was the right move for Palma. "Self-employment gave her flexibility she may not have gotten in standard external employment."
After getting the business up and running, Traci took the next step toward helping Palma become more independent. "They also helped me with an assisted vehicle because of my disabilities," Palma says. "I couldn't even get out for a year and a half because my car couldn't support my wheelchair. VR was instrumental in getting me help so I could get a vehicle and be able to get out there and become a member of society again."
VR paid for the conversion portion of Palma's van, but Palma payed for the vehicle. Getting the modified vehicle was something Palma desperately wanted. "My daughter went off to college, and I wasn't able to see her off," Palma says. "For me, the vehicle was amazing because it meant I could do the things other moms were doing. Now I'll be able to attend my daughter's college graduation."
The vehicle has also made it possible for Palma to promote her company and drum up more business. She has high hopes for the business she is running, with the help of her husband. "I want to be so self-sufficient I don't need to worry about cutting coupons," Palma says. "You know you live differently on disability. You don't expect to do the things other people do, because there's a lack of funds. Maybe with the business, I'll be able to do things for my kids and for myself that we couldn't have dreamt of before."
That's not where Palma's goals end, though. She also hopes to one day be able to reach out to help others like herself achieve their dreams. "I'd like to get big enough to be able to offer jobs to other people with disabilities," Palma says. "I understand them, and we need to be able to show others that we're worth the time and effort, because we are like everyone else."
Traci sees no barrier Palma can't overcome. "She is such a positive lady, intelligent, dynamic, and self-motivated." Palma's positive attitude about living life with a disability is inspiring. "Life is a bunch of hills and valleys, and when you start on that road and VR is there with you, the road is a lot easier," Palma says. "I'd tell anyone thinking about VR to give it a shot, because it's life changing."
For more information about VR and its services, call (800) 451-4327 or visit Rehabworks.org.
Giving Others Power through her Paint
Lakeland, FL – Taking a dreary situation and turning it into an uplifting experience is a skill Danise Rosak loves to do with color and style. So when she started her own business, Danise had one goal in mind: to use her art to encourage others and give them hope. Since then, Danise has followed her passion across the country, creating murals and realistic artwork for hospitals, offices, and federal buildings all over the nation.
In 2007, after years of debilitating hand pain began to hinder her work, Danise came to Vocational Rehabilitation (VR) for help. She was concerned that she might not be able to continue doing what she loved anymore. "I was thinking, 'What am I going to do, I've put so much into this business,'" says Danise. She met with VR Counselor Persa Oquendo, who offered guidance and counseling, and together they developed a plan so Danise could continue her work.
Creating artwork and murals requires hours of hand-crafting with power tools and then sanding for days at a time. Danise's hands would become stiff and feel as though they were vibrating, sometimes for weeks after she stopped working. Danise wanted VR to train her to use a special computer numerically controlled (CNC) router, hoping to save up and one day buy the machine herself.
When VR provided her with the machine and training for how to use it, Danise said she was thrilled. "It was just beyond amazing to me that this kind of help is out there," said Danise. "This is something that truly helped me in allowing me to do my work, improve it, and keep moving forward toward my goals."
The machine takes away the demanding physical labor, but still allows Danise to personally craft her artwork. Now Danise can work more efficiently without fear of physical pain and can get back to her art. "I love what I do, I really enjoy it," said Danise. "The fulfillment of seeing kids go up to the walls and hug the three-dimensional pieces like they're real, it's just been great. The level of appreciation in the hospital is just immense and so fulfilling. It can't be beat."
Danise has further ambitions and wants to motivate other people with disabilities. Once a ward of the state, Danise wants to give others the chance she never had. "I want to work with the state and with children with disabilities," she said. She hopes to one day create an organization that works with children who need community service and bring them to her facility, where they can discover their own creativity.
Persa says it's people like Danise who make her love her job. "The feeling I get when I can actually see what we accomplish when we do this job, is a very good feeling to have," says Persa.
As for Danise, Persa says that she is the type of person who will go on to do amazing things. "She's self-determined and a good motivator," said Persa. "She knows how to get around obstacles and give other people hope."
data-custom-mark="true"Florida's Vocational Rehabilitation program is committed to helping people with disabilities become part of America's workforce. For more information about VR and its services, call (800) 451-4327 or visit Rehabworks.org.
Ability Shines Bright
Coral Springs, FL – "Would you like to check out my candles?" asks Jessica Schmidt, with excitement and eagerness. The business owner knows everything about her environmentally friendly soy candles, and she sells them passionately. Jessica is proud to hand out her business card representing ScentsAbility, a company that manufactures "special candles made by special people." Vocational Rehabilitation (VR) provided Jessica, a 26 year-old who has developmental disabilities, with both guidance and funding so she could expand her business.
Jessica met with VR Counselor Brenda Motter, who matched her abilities with the best possible employment opportunity. It turns out the best option for Jessica was to become a business owner. ScentsAbility began in 2008 when Jessica's parents created a business model involving Jessica in the manufacturing, shipping, and selling of a product. Brenda helped Jessica purchase supplies, and the business was profitable right away. "After looking into their business plan and all of the work that they had done, we agreed that it was very viable," says Brenda.
Jessica's mother, Bonnie Schmidt, says she is "beyond impressed with VR," and says Brenda helped change Jessica's life in many ways. "She was the best person I've ever had working with us, because she understood our dedication. Brenda understood that this was something that could happen," says Bonnie.
Jessica's independence and confidence have grown tremendously since she started ScentsAbility. She molds the candles and adds scents to them. "I put the wax in, and the color, and mix it, and then pour it with a teapot," she says. Jessica's language skills have also improved as a result of selling the candles at different events. "I can't even explain how much this means to her. It has changed our whole family. I can never pay back VR enough," says Bonnie.
ScentsAbility employs as many as 10 people with disabilities at a time. The employees help with molding, as well as shipping the candles. Each employee makes a commission when he or she sells the candles at events. Bonnie says the company is capable of so much more. She is considering franchising it out to people with disabilities all over the country. "We think big. Our goals are really grand," she says.
Florida's Vocational Rehabilitation program is committed to helping people with disabilities become part of America's workforce. Our employer-focused website, FLJobConnections.com, allows businesses to search at no charge for employees who are ready to go to work, as well as to post available jobs. VR has 111 offices across Florida, and last year helped 3,874 Floridians with significant disabilities find or keep a job. For more information about VR and its services, call (800) 451-4327 or visit Rehabworks.org.
Copyright 2010-2019 ~ All rights reserved.
Follow us on Facebook!
Copyright 2010-2019. All rights reserved.